Democrats in more and more states are looking to Texas Congressman Beto O'Rourke to make a 2020 presidential run after his failed but incredibly close bid to unseat Republican Senator Ted Cruz in the midterm election earlier this month and the wave of enthusiasm that has followed him.
The latest state with Democrats who have reached out to O'Rourke—who has been likened to ex-President Barack Obama—is New Hampshire. The New Hampshire Young Democrats "extended an invitation via email" to O'Rourke to talk to voters in the important primary state and engage with political operatives, O'Rourke campaign spokesman Chris Evans told CNBC on Thursday.
O'Rourke campaign senior advisor Rob Friedlander "was put on the email as the individual knew him from New Hampshire days, but Rob is not involved in working to set anything up," Evans said. The spokesman added that "no further action has been taken at this time."
The New Hampshire Young Democrats' invitation is the first indication that operatives in the state are eying O'Rourke as a potential nominee for the 2020 election. The group belongs to the official youth arm of the Democratic Party and aims to "help young Democrats seeking office, advocate for progressive issues, and train the next generation of progressive leader," according to its website.
Though the New Hampshire Young Democrats have not heard back from O'Rourke or his camp, Lucas Meyer, the organization's president, said they were excited at the prospect of a visit from the three-time Congressman.
"When he's on the stump, it's engaging," Meyer told CNBC. "When he speaks, you're excited, and you know he believes in it. You want to buy into that movement. That's why people are excited."
Leaders of the nonprofit school New England College, in Henniker, also asked O'Rourke's team if the young congressman would pay a visit to the campus, Jay Surdukowski, ex-chairman of New Hampshire's Democratic Party Platform Committee, told CNBC. Surdukowski has launched a Facebook page encouraging O'Rourke to make a bid for the White House and travel to New Hampshire as well as Iowa, Nevada and South Carolina.
The New Hampshire primary comes early on but is not a must-win for candidates. Donald Trump as a candidate won his state's Republican primary, but Obama lost the 2008 Democratic primary to Hillary Clinton, and Clinton lost the 2016 Democratic primary to Bernie Sanders.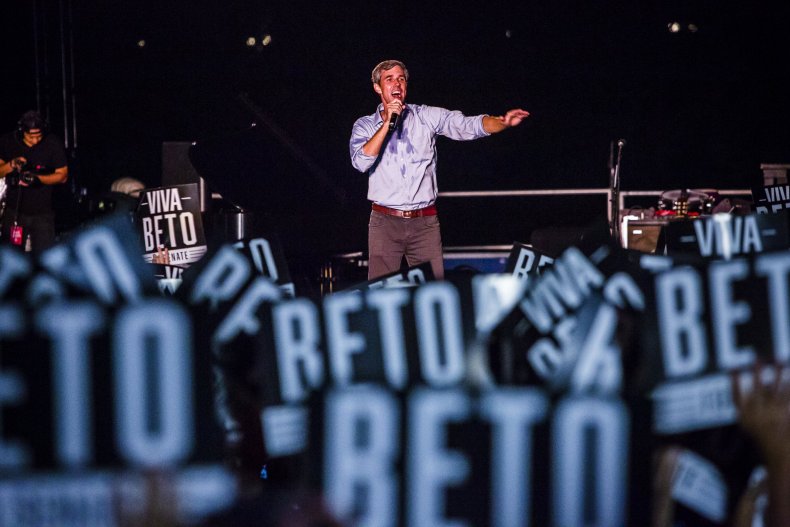 O'Rourke has already been sought out by the Polk County Democratic Party in Des Moines, Iowa, where the caucuses are considered the first presidential votes.
"We would love to host him," Polk County Democratic Chairman Sean Bagniewski told The Dallas Morning News in mid-November. "It's real. In Iowa, everybody knows the next person that they want to meet, and by far he is the No. 1 person that's being requested right now—volunteers, elected officials, our membership base. Everybody right now is asking for Beto."