Beto O'Rourke Will Be 2020 Election's Bernie Sanders, Says Democratic Fundraiser as Presidential Fever Grows
Key political donors are holding off on backing any Democratic presidential contender until U.S. Representative Beto O'Rourke of Texas decides if he's running in 2020, a sign that the failed Texas Senate candidate could be a front-runner in primaries next year.
Mikal Watts, a San Antonio-based lawyer and Democratic super-fundraiser, told Politico in a report Monday that a number of Iowa donors and political operatives were waiting to commit to a candidate until they heard from O'Rourke. On Sunday, the congressman told TMZ that he hadn't been able to talk to his family or think about a presidential run yet and "hadn't made any decisions about anything."
O'Rourke posted a Medium story about a snowy run he had in the U.S. capital last week that many interpreted as a loaded 2020 allegory. Whether he was simply trolling overeager journalists or sending a signal that he was seriously considering running for the presidency is still to be determined.
Watts compared O'Rourke to former President Barack Obama. "I can tell you that there has not been this kind of level of electric excitement about a candidate since" Barack Obama ran, he told Politico.
Another fundraiser, who is from the West Coast, compared O'Rourke to Senator Bernie Sanders. O'Rourke, he said, has brought a fresh set of donors into the fundraising equation. "That's this cycle's 'Bernie army'—it's 'Beto's army,'" he told Politico, which didn't name him.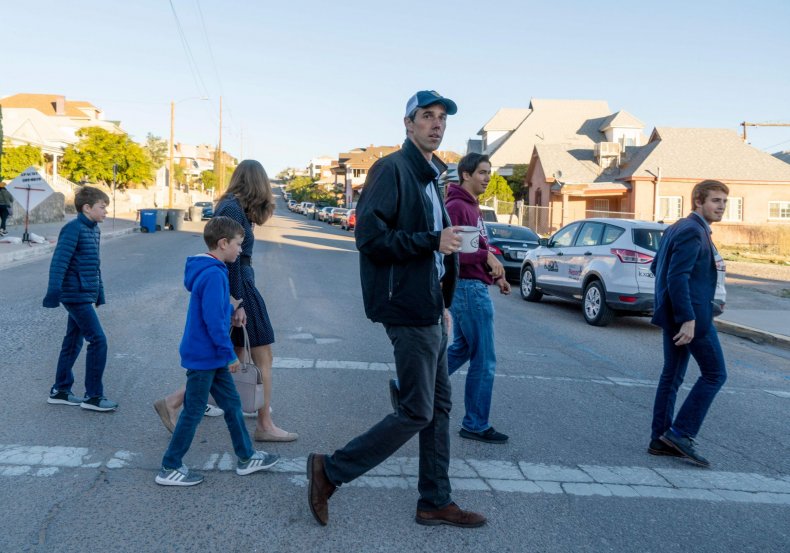 But while Watts might know of certain operatives holding out for O'Rourke campaign jobs, the congressman's top digital fundraiser, who was essential to his record-breaking $70 million raised online, is entering the orbit of California's Senator Kamala Harris. She is also said to be eyeing a 2020 run.
Shelby Cole announced last week that she would be joining Authentic Campaigns, a company run by longtime Harris strategist Mike Nellis. "Shelby did tremendous work for Beto O'Rourke and was a big part of the reason that he raised so much money and engaged with so many people in Texas and across the country," Nellis told CNN. "She's an amazing digital strategist, and I'm really excited to be working with her again."
O'Rourke, who doesn't take money from corporations or political action committees, may find that his strategy is hard to maintain while raising the $500 million or so that is generally the minimum of what is required for a successful presidential run.
And with more than 440 days until the Iowa caucuses, excitement over O'Rourke appears confused. The Politico profile that quoted Watts had strategists calling O'Rourke the next Obama and the next Sanders, two politicians who occupy very different strata in the Democratic universe. An ascent from the position of former congressman to the presidency is also extremely rare. James Garfield was the last congressman elected to the top office, in 1880.
Still, Democrats are currently swept up in a Beto frenzy, and polls have him ranking as a top three contender for the nomination in 2020. The question is whether the fever breaks in the next year and a half or if he can keep up the momentum into the caucuses.