Will Beto O'Rourke Run For President in 2020? Congressman Opens Door to Trump Challenge, Reveals When He'll Decide
El Paso, Texas, Congressman Beto O'Rourke held a town hall meeting with constituents Monday where he was asked twice about his potential plans to run for president in 2020. At first O'Rourke deflected the question, but he eventually said he would finish his term in Congress and then decide with his wife what to do next to best serve his community.
The answer came a week after O'Rourke dropped a major hint on his Mediumblog that he was pondering a run and just days after former President Barack Obama praised O'Rourke as an "impressive young man," while comparing the congressman to himself.
"The reason I was able to make a connection with a sizeable portion of the country was because people had a sense that I said what I meant," Obama said, explaining that O'Rourke was also able to make those connections.
Dan Pfeiffer, Obama's former communications director, said Monday that Democrats should not discount O'Rourke's ability to win a national election.
"If Beto were to go to Iowa City next week, I am confident he would draw a crowd three times larger than any candidate has since Obama first stumped there," he wrote. "The whole conversation around Beto has been eerily familiar to me, because these are the exact arguments people made to me when I told them I was considering working for Barack Obama 10 years ago."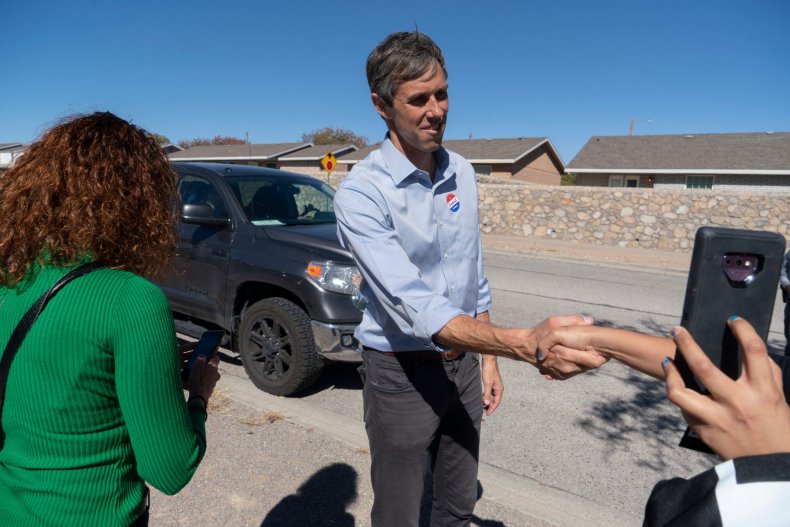 While running for Senate against incumbent Republican Ted Cruz, O'Rourke said multiple times that he did not plan to run for president and that he would serve his full six-year term in Senate. But his narrow loss in early November freed him of those obligations.
During the El Paso town hall Monday afternoon, O'Rourke's first public appearance since losing his Texas Senatorial election, the three-term Congressman professionally dodged presidential run questions.
"Who gave him the microphone?" he joked to the El Pasoan who asked whether he was running.
O'Rourke explained that he was currently enjoying being home and spending quality time with his family. "That's what we're focused on now," he said.
But when his Congressional term ends on the 3rd of January, he said, "Amy [O'Rourke's wife] and I will think about what we can do next to contribute to the best of our ability to this community," he said. He then looked at his wife and jokingly asked "Amy, how was that? Was that good?"
In a post–town hall scrum, O'Rourke acknowledged to reporters that he had changed his answer about a possible 2020 run and said that "Amy and I made a decision not to rule anything out."