Beto O'Rourke Outlines How to Beat Donald Trump in 2020, Says He's 'No Closer to Deciding' on White House Run
Texas Congressman Beto O'Rourke said Friday that he had not yet decided whether to pursue a presidential bid in 2020 Democratic primaries. He did, however, give some insight into his potential campaign strategy by outlining how he could beat President Donald Trump to his El Paso constituents.
"Whoever is running [against Trump] may very well be running against somebody who has not the slightest respect for our norms, traditions, institutions, civility, dignity, decency in public life," O'Rourke said at his last-ever Congressional town hall meeting in Texas.
"This is the test, this is the mother of all tests for this democracy–whether we can run a campaign and have candidates at all levels from school board to the White House who are willing to focus on issues, on our potential, on our future, instead of our fears, instead of attacking one another personally and going for base impulses."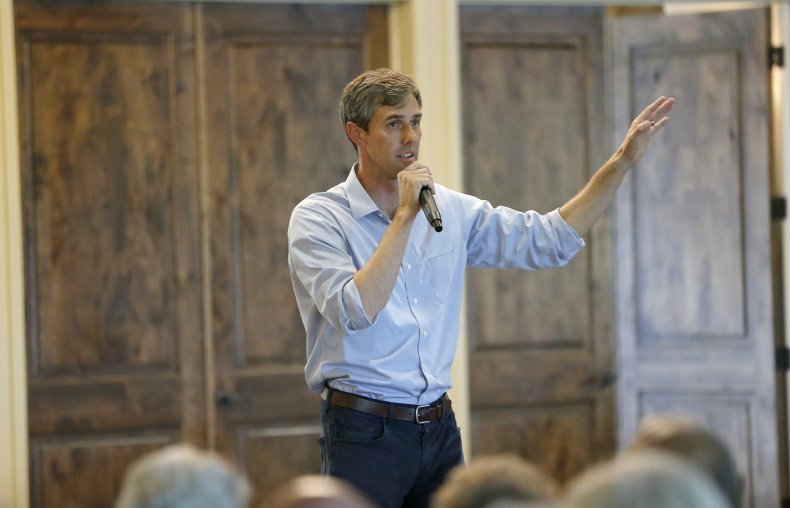 O'Rourke, who made the case for crossing political lines and overcoming fear and negativity during his failed 2018 senatorial election against Texas incumbent Ted Cruz, said that America was in currently in a dark place. "I know that something good is going to come out of all of this at the end of the day, but there has never been a darker moment in this country, at least in my lifetime. All of us are the answer to that," he told the crowd.
When asked if he had decided to run for the presidential bid, or perhaps take another go at a Texas senatorial seat, O'Rourke said he hadn't figured it out yet.
"Though it's now five plus weeks since the election, I'm no closer to deciding," he said. "I thought I would have a level of clarity or an epiphany at this point. I think part of it is that we are trying to finish the job and make sure we honor our responsibilities to the people of El Paso." Spending time with his family over the holidays, he said, would hopefully provide him with that clarifying moment.
Either way, he told the crowd, the decision of Julian Castro, a fellow Texan and the secretary of Housing and Urban Development under President Barack Obama, to explore a 2020 run would not impact his decision.
Despite his unclear intentions, O'Rourke is considered a frontrunner in the 2020 Democratic primaries, polling alongside Vermont Senator Bernie Sanders and former Vice President Joe Biden. O'Rourke has held high-profile meetings with former President Barack Obama and civil rights leader Reverend Al Sharpton, signaling that he's looking for approval from the Democratic establishment.
After their meeting, Obama said that O'Rourke reminded him of himself, and a top Obama fundraiser, Louis Susman, has thrown his support behind the congressman.
"It's time to pass the torch to a new generation," Susman said on CNN. "I have nothing against the Bidens and Kerrys of the world and all of these senators that are looking at it, but I think the Beto example is what inspired people and what we are going to need."
O'Rourke raised a record $80 million during his failed Senatorial race without accepting any money from PACs or corporations.