Beto O'Rourke Vows to Be 'More Thoughtful' When Talking about Marriage after Comments About His Wife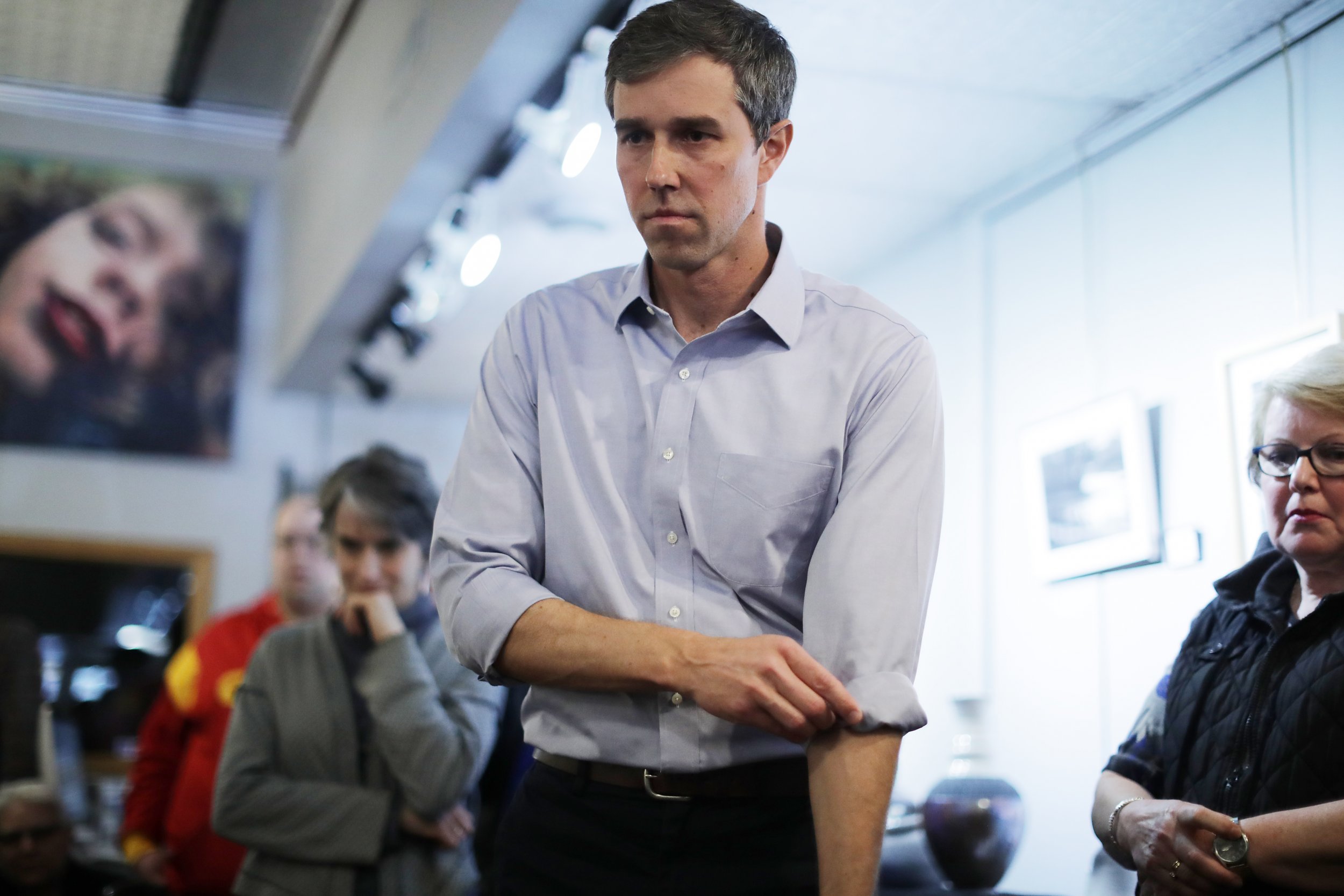 Beto O'Rourke has vowed to be more thoughtful when speaking about his marriage after he was criticized for remarks he made about his wife.
The Democrat, who earlier this week announced he would run for President in 2020, joked on his campaign trail that his wife, Amy, had raised their three kids "sometimes with my help." O'Rourke repeated the joke during a series of campaign stops across Iowa and the quip drew laughter from the audiences.
However, it also landed him in hot water, amid criticism the joke could be misinterpreted as dismissive of the challenges faced by single parents.
The 46-year-old conceded the joke was "ham-handed" and that the criticism he got was fully deserved.
"Not only will I not say that again, but I will be much more thoughtful in the ways that I talk about my marriage," he told the Political Party Live podcast on Friday.
The comment about his wife was not the only joke the democratic presidential candidate cracked on his campaign trail.
On Thursday, speaking in Keokuk, Iowa, he highlighted the many challenges that face residents in rural communities because of a lack of internet access.
"In Texas, we have a problem with broadband in rural communities," he said. "You may have that in Iowa as well, where farmers and ranchers and producers literally cannot get online, where people cannot start businesses in their own town or finish their education after high school."
Dating is also a problem, he added.
"They can't go on Tinder and find a date tonight, to find that special person who's going to make the difference in their lives. I want to make sure every American has that opportunity."
O'Rourke touched on the topic of family again on Friday, admitting he had been surprised by his kids offering "unsolicited" advice about running for president.
"I honestly did not expect that," he told "CBS This Morning"' host Gayle King.
"But I think they're just as sensitive to what's going on in the world right now. They understand that they will inherit the consequences of the choices that you and I make at this moment. And they're counting on us to make the right ones."
O'Rourke's decision to enter the race for the White House means the pool of Democratic candidates continues to grow.
Vermont Senator Bernie Sanders has also thrown his hat into the ring, as have Senators Elizabeth Warren, Cory Booker, Kamala Harris, Bernie Sanders and Amy Klobuchar.
Former Colorado Governor John Hickenlooper, ex-San Antonio Mayor Julian Castro, Rep. Tulsi Gabbard, former Rep. John Delaney and Washington Governor Jay Inslee are also in the race.
The graphic below, provided by Statista, shows the current support for the candidates among Democrats.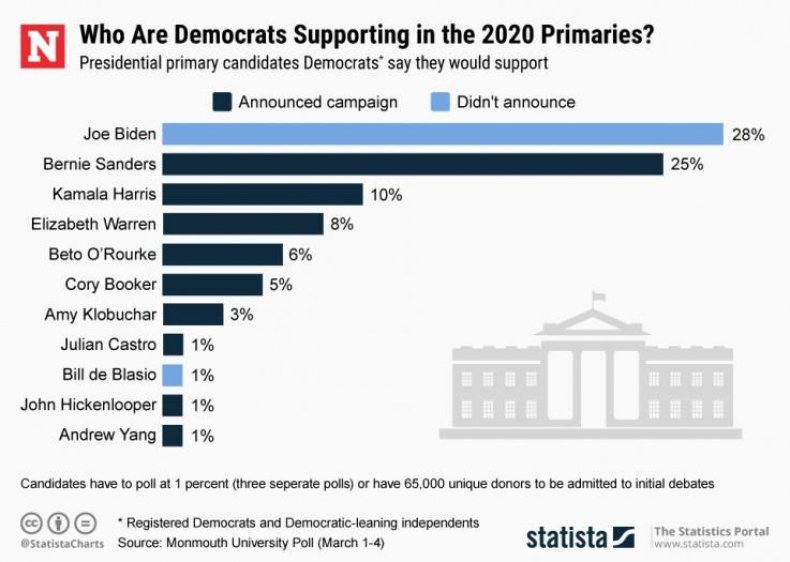 However, while Joe Biden currently ranks as the most popular potential Democratic presidential candidate, he is yet to formally announce his candidacy.
Biden, who served as vice president during the Barack Obama's administration, has so far remained tight-lipped over a possible presidential campaign.