Beto O'Rourke Announces Run Against Greg Abbott for Texas Governor
Former U.S. Representative Beto O'Rourke announced Monday that he is running for governor of Texas in 2022. The progressive Democrat is looking to unseat incumbent Republican Greg Abbott.
O'Rourke, a former three-term member of the House of Representatives from El Paso, first made his announcement in an exclusive interview with Texas Monthly before confirming the news on Twitter.
"I want to serve this state and try to bring the people of Texas together to do some of the really big work that is before us and get past this smallness and divisiveness that Greg Abbott has brought to Texas," O'Rourke said in the interview.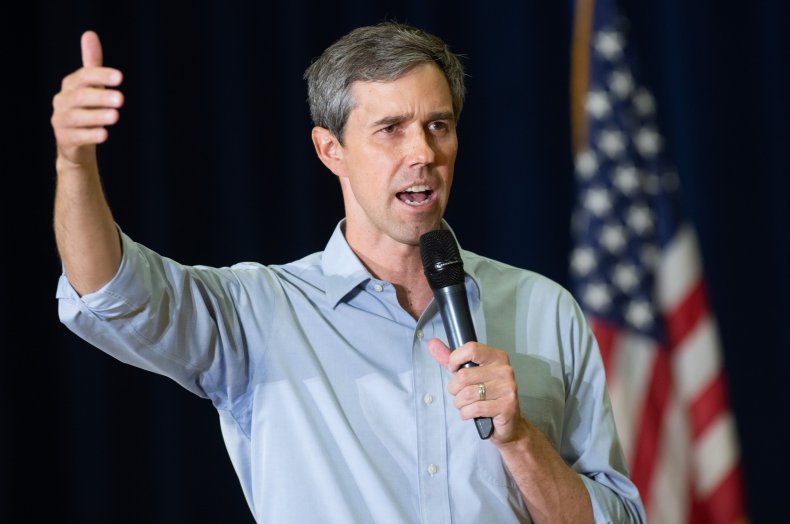 O'Rourke first gained national exposure in 2018 when he challenged Ted Cruz for his Senate seat, narrowing losing that race by 2.5 points. In 2020, he ran for president, but his campaign never gained much traction in a crowded field of Democrats vying for the nomination ultimately won by President Joe Biden.
O'Rourke continued to gain exposure after his failed presidential bid by being an outspoken voting-rights activist in a state beset with polling controversies, including Abbott's attempts at restricting drop-off ballots in last year's presidential election.
Although Texas is seen as more favorable to Democrats now than it has been in years, it is still a predominantly red state. The last Democrat to serve as governor was Ann Richards, who served one term after winning in 1990. She was defeated by future president George W. Bush in 1994. Abbott, meanwhile, first won the office in 2014 and was victorious again in 2018. He also has a sizable war chest for his reelection campaign.
Nevertheless, recent polls indicate O'Rourke may have a fighting chance of winning. A poll by the Texas Politics Project at the University of Texas last month found that 52 percent of voters said they think the state is on the wrong track—the highest negative finding ever for the question, which the poll has asked since 2009.
A recent Quinnipiac University poll found that 51 percent of respondents in the state said Abbott should not be reelected. However, in that same poll 50 percent of voters said they did not think O'Rourke would make a good governor. Forty-nine percent said actor Matthew McConaughey, who has said he is mulling a run for the office, also would not be a good governor.
Other polls show Abbott still has more support than O'Rourke, although his favorability appears to be dwindling. A Dallas Morning News poll conducted September 7 to 14 found that 42 percent of registered voters in the state said they would vote for Abbott; 37 percent said they would vote for O'Rourke. In July, 45 percent favored Abbott, versus the 33 percent who supported O'Rourke.
Demographics that are seen to be key for O'Rourke are young voters and women. The latter's feelings about the state's new restrictive abortion law, which Abbott supports, could be a factor in whether they support a progressive candidate in 2022.
Other important issues will be COVID-19, especially after Abbott tried to prevent mask and vaccine mandates from being implemented, and migrants crossing the state's border with Mexico, which the Republican governor has aggressively tried to stop.
Newsweek contacted O'Rourke for comment but did not hear back in time for publication.