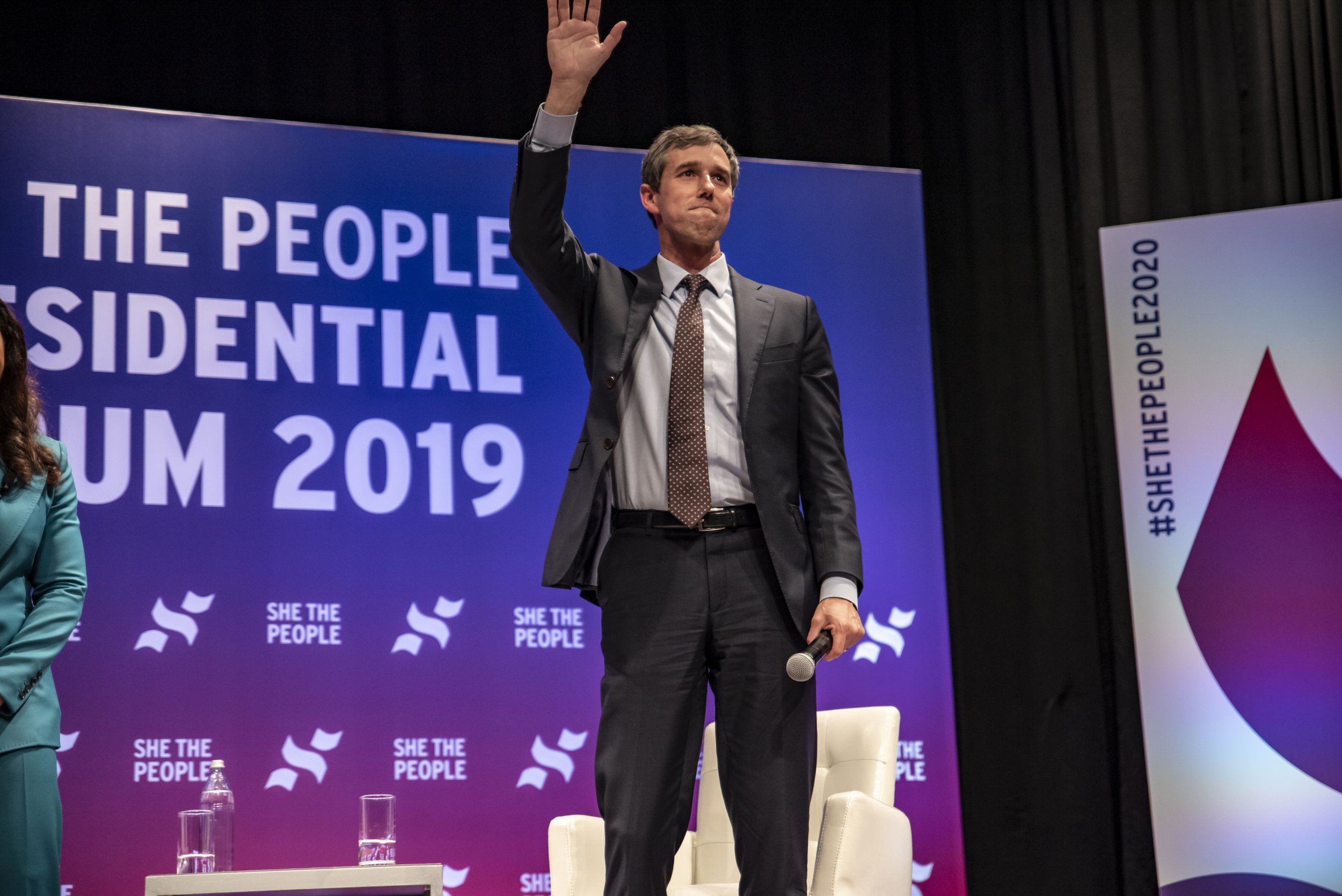 Democratic presidential candidate Beto O'Rourke said Wednesday afternoon that those who aided in separating migrant children from their families under the orders of President Donald Trump should "face consequences" for their actions.
Speaking at the She the People Presidential Forum in Houston, Texas, the former El Paso congressman said of those who advocated for the policy of border separation that "without accountability, you won't have justice. Without justice you will not have rule of law in this country and without accepting that no person, no matter what office he occupies, is above the law, then this country is not going to fulfill its promise or live according to its constitution."
O'Rourke then took the premise of the question a step further saying that there "have to be consequences" for "people who rejected asylum seekers who were lawfully trying to present themselves at our international ports of entry with not a penny to their name and fearing for their lives and the lives of their kids." These asylum seekers, he said were met "not with salvation but with your worst nightmare, that child torn from your arms by force, put into a cage while you're deported back to the very country from which you fled, yes there has to be consequences for those kinds of actions and I want to make sure we hold everyone responsible accountable."
O'Rourke was then asked to clarify who he meant should be held responsible. Anywhere "people broke the law," he said. He did not specify if he meant border agents themselves should be penalized for separating children from their parents.
O'Rourke has made border policy a keystone issue in his 2020 presidential campaign, and is the only candidate thus far who has advocated to tear down portions of the border wall that have already been built. When Trump held a rally and visited the border in El Paso earlier this year, O'Rourke held a largely-attended counter-protest.
"With the eyes of the country upon us, all of you together are going to make our stand in one of the safest cities in the United States of America. Safe not because of walls but in spite of walls," O'Rourke said. "Secure because we treat one another with dignity and respect, that's the way we make our communities and country safe."
Trump instituted the policy of separating families who crossed the U.S. southern border last year before signing an executive order banning the act. He is said, however, to be considering reinstating the protocol. The interim head of the Department of Homeland Security, Kevin McAleenan, said yesterday that the practice is "not worth it," from an "enforcement perspective."