Texas Gov. Greg Abbott used Texas Independence Day on Tuesday to say people in his state are no longer required to wear protective masks from COVID, and that businesses are encouraged to open back up at 100 percent.
Beto O'Rourke, a Texas politician who has run for both the White House and the Senate, said the governor's reopening order is a "death warrant for Texans."
"A death warrant for Texans," O'Rourke tweeted. "Add them to the 44,000+ killed as he failed to confront the pandemic & botched the vaccine rollout. ... And those who froze to death because he cares more about energy companies' profits than keeping Texans alive.
"Abbott is killing the people of Texas."
Abbott made his announcement Tuesday at a packed restaurant in Lubbock before a mostly maskless crowd, according to the Associated Press.
"Removing statewide mandates does not end personal responsibility," Abbott said. "It's just that now state mandates are no longer needed."
The order will take effect March 10.
Texas has 2.66 million confirmed COVID-19 cases and 43,909 deaths, according to data from John Hopkins University on Tuesday evening. Only California and New York have more COVID deaths than Texas.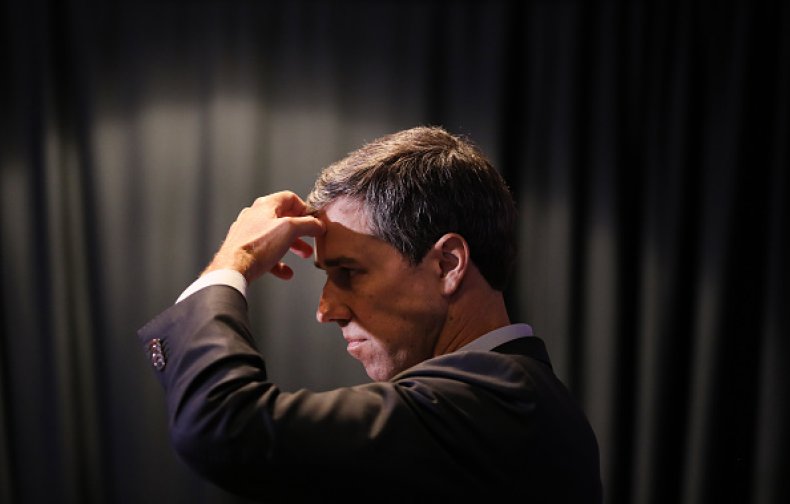 Abbott first implemented the statewide mask mandate last summer when cases and deaths began spiking. Since then, schools have reopened and sports have been held—from youth athletics to the pros—with limited fans in attendance.
Newsweek reached out to Gov. Abbott's office Tuesday afternoon for further comment.
In Texas, there are three NBA basketball teams and one NHL club currently playing, two Major League Baseball teams getting ready to start their seasons in late March, the NCAA women's basketball tournament is scheduled this month in San Antonio, college football teams are scheduled for spring ball and the high school state basketball championships begin March 10 in San Antonio.
Abbott's order was known ahead of time, which prompted some state, city and county leaders across the state to speak their opposition to it. Houston Mayor Sylvester Turner said the governor sets the state back every time it takes positive steps forward.
"Every time we start moving in the right direction the Governor steps in and sets us back and makes all of our jobs harder. He minimizes the sacrifices of people and businesses. I just don't get it," Turner tweeted.
Richard Peña Raymond, a Democratic state representative from Laredo, said, "Texas will experience more cases, more hospitalizations and more deaths" in his letter Monday to the governor.
The governor's new order comes on the heels of the entire state going through a hard freeze two weeks ago. More than 4 million people lost power, water systems were compromised and there were a few dozen deaths. The state is currently dealing with the fallout from the ordeal, which has led to resignations from board members of the state's power grid ERCOT.