Beto O'Rourke Calls Upon Texas Governor to Resign Over Handling of COVID-19
In a Twitter post published on Monday, Beto O'Rourke, the former U.S. Representative and Democratic presidential candidate, blasted Republican Texas Governor Greg Abbott's response to the coronavirus epidemic as "pathetic" and called for Abbott's resignation.
O'Rourke was reacting to comments Abbott made during a televised interview on Monday evening with Austin's KFDM News. In the interview, Abbott said that city mayors and county judges have asked him to issue shutdown orders that would "really force Texans into poverty" while refusing to enforce the executive orders he has issued to try and stem the spread of COVID-19.
"The need to show up and enforce the law as it is before they're given any further authority. They ask for more and more, but they do absolutely nothing," Abbott said. "Every single one of these executive orders that have been issued have been based upon the advice of doctors to... stop the spread of the coronavirus."
However, O'Rourke disagreed with Abbott's assessment.
"Abbott opens Texas too soon, issues mask order too late, denies local leaders authority to contain the virus — causing uncontrolled covid spread, many hospitalized & soon dead because of his negligence — and then blames local officials? Pathetic. Resign," O'Rourke wrote in his tweet published on Monday night.
Texas has experienced a dramatic spike in COVID-19 cases, averaging about 6,121 new confirmed cases every day for the last 14 days. As of July 7, Texas ranks fourth among U.S. states with the highest overall number of confirmed cases. The state has had over 210,000 confirmed cases and 2,735 deaths since the start of the epidemic.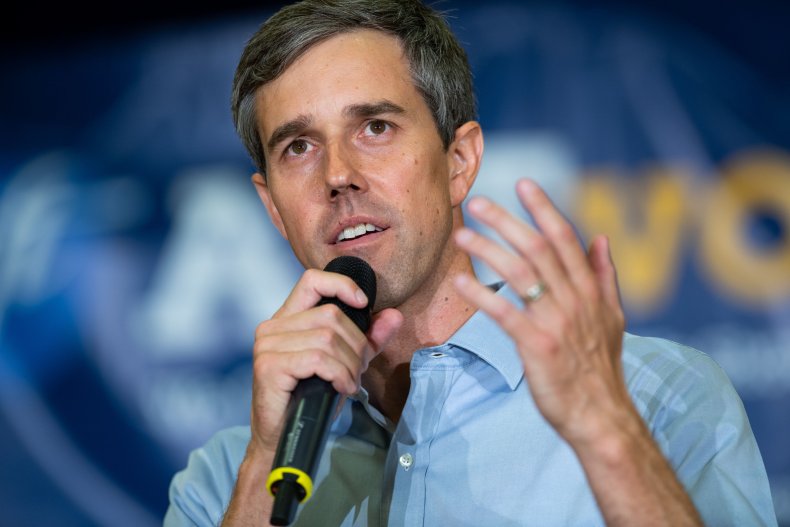 The increase in cases compelled Abbott to issue a statewide order on June 2 requiring all Texans to wear face masks in counties with 20 or more positive COVID-19 cases. Citizens who don't comply could face a $250 fine.
On June 26, Abbott issued an order requiring bar closures statewide. The order also required restaurants to operate at 50 percent capacity rather than the 75 percent capacity originally specified by the state's reopening plan.
Abbott's wish for county judges to enforce his executive order contradicts his actions in early May when he chastised a Dallas county judge who imprisoned a salon who had defied Abbott's statewide shutdown of all non-essential businesses and continued operating.
During the incident, Abbott rewrote his executive order to eliminate confinement as a punishment for violating the order.
"Throwing Texans in jail who have had their businesses shut down through no fault of their own is nonsensical, and I will not allow it to happen," Abbott said in a statement at the time.