Beto O'Rourke Compares Trump's Remarks to Nazi Germany: 'In the Third Reich, Other Human Beings Were Described as an Infestation'
Democratic presidential hopeful Beto O'Rourke has hit out at President Donald Trump, comparing his rhetoric to that of Nazi Germany during the era of the Third Reich.
O'Rourke, a former Texas congressman, made the remarks while speaking at a campaign event in Sioux City, Iowa, Thursday, saying that Trump's remarks about Mexicans in recent years would not have been out of place in Hitler's Germany.
The El Paso Democrat recalled meeting a Mexican-American second or third grader who asked why the president didn't like her, as he ended a speech in front of a crowd at Morningside College, simultaneously broadcast of Facebook Live.
"I thought, what is that doing to her head and her conception of herself and what she is able to contribute to this country, when the president of the United States has called Mexicans rapists and criminals, he then went on to call asylum seekers animals and an infestation," O'Rourke said.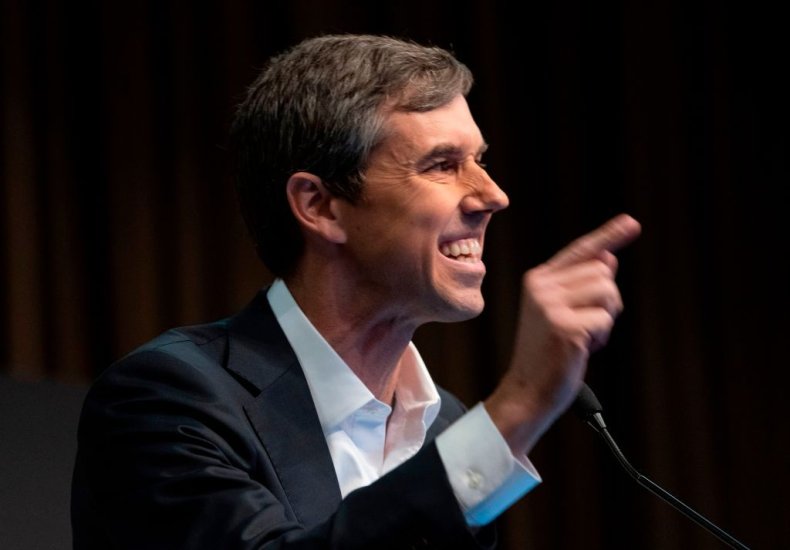 "We would not be surprised if in The Third Reich other human beings were described as an infestation, as cockroach, as a pest that you wanted to kill, but to do that in 2017 or 18 in the United States of America doesn't make sense," he added.
According to Bloomberg, O'Rourke was later challenged over the comparison by a journalist. "Calling human beings an infestation is something that we might've expected to hear in Nazi Germany," he said in response. "Describing immigrants, who have a track record of committing violent crimes at a lower rate than native-born Americans as rapists and criminals. Seeking to ban all Muslims—all people of one religion, what other country on the face of the planet does that kind of thing?" the 2020 presidential hopeful asked.
"Putting kids in cages. Saying that neo-Nazis and Klansmen and white supremacists are very fine people," O'Rourke added.
The former Texas congressman in a few short sentences referenced Trump's 2016 statement claiming Mexicans were rapists and drug dealers, his call for a "total shutdown" of Muslims entering the United States in the same year and a his referral to "very fine people" being on both sides of the white nationalist march and counter demonstrations in Charlottesville Virginia in 2017. He also referenced more recent statements by the president in 2018, when he called undocumented immigrants "animals."
Twitter users have been divided by the remarks. Some have praised O'Rourke for "telling it like it is," while others have derided his comments for degrading the national debate.
"Beto compares the White Supremacist Racism of Trump to Hitler's Third Reich. Beto is 100% correct. Good to see Dem. Candidate call Trump's racism what it is," wrote one twitter user.
Another commented that the candidate was making light of the Nazis with his comments. "Don't support Trump. However, Beto, as someone whose parents suffered and paid a price in World War II, I find your comment ignorant and trivializing regarding the Third Reich. You are not presidential material. Go back to roller skating," they commented.