Beto Hits Back After Trump Says He Has A 'Phony Name To Indicate Hispanic Heritage': 'El Paso Will Not Be Quiet And Neither Will I'
In the days since Saturday's deadly massacre in El Paso, which saw 22 people killed, 2020 Democratic presidential candidate Beto O'Rourke has not shied away from naming the person he holds responsible for helping fuel the hatred and racism that appears to have driven the attack: President Donald Trump.
O'Rourke has been far from alone in placing blame on Trump's shoulders for stoking anti-immigrant and racist sentiments in the lead-up to Saturday's attack after it emerged that the 21-year-old suspect was believed to have posted a manifesto on the website 8chan railing against Texas' Hispanic and immigrant communities before carrying out the assault.
However, the former Texas representative, who grew up in El Paso, has been one of the president's most vocal critics in the wake of the shooting, which is being investigated as a domestic terrorism case.
After the Democratic presidential candidate repeatedly struck out at Trump, accusing him of "reveling in the hatred and the racism of the people that he purports to serve and to lead," the U.S. leader responded on Tuesday, writing in a tweet that O'Rourke should "respect the victims & law enforcement - & be quiet!"
The president further accused O'Rourke of having a "phony name," which he suggested was to imply that the politician had "Hispanic heritage."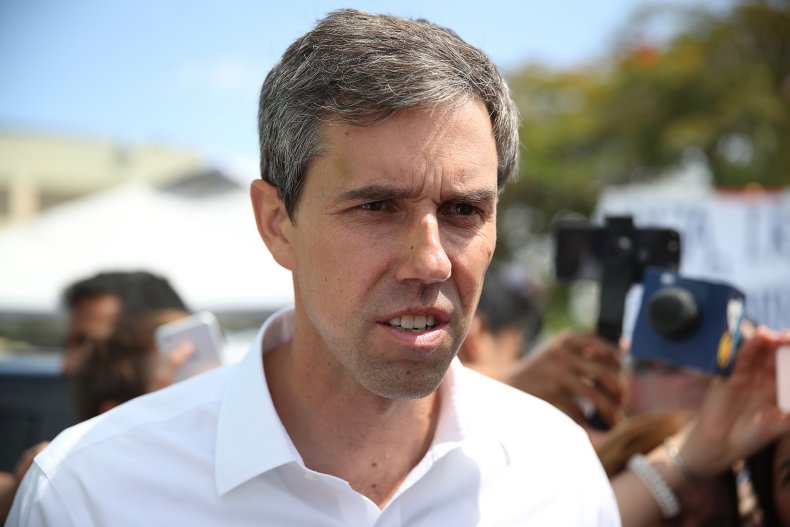 O'Rourke's first name is Robert, however, his family gave him the nickname "Beto," a common Spanish and Portuguese nickname for names that end in "-berto." The nickname initially came to distinguish him from his grandfather, who he was named after, but the moniker has stayed with him in the years since.
In addition to taking a jab at O'Rourke's name, Trump also claimed the Texas politician was "embarrassed by my last visit to the Great State of Texas, where I trounced him, and is now even more embarrassed by polling at 1% in the Democratic Primary."
The president was last in El Paso in February for a campaign rally, which saw O'Rourke headline a parallel event opposing the U.S. leader's policies.
The comment came as El Paso residents signed a petition calling on Trump to "stay away" from the city, with community members preparing to protest if the U.S. leader arrives in El Paso as planned on Wednesday to pay his respects to the victims of Saturday's shooting.
Responding to Trump's attack, O'Rourke doubled down on his stance on the president's role in fueling the racism and hatred behind the massacre.
"22 people in my hometown are dead after an act of terror inspired by your racism," O'Rourke said, retweeting Trump's message.
"El Paso will not be quiet and neither will I," he said.
Supporters were quick to praise the Texas politician for standing up to the president, with one commentator calling on others to join them in "making an anti-Trump donation tomorrow to Beto's campaign."
"Let's make it one of Beto's biggest days in amount donated. Anyone else in?" they said, in a tweet which was liked 482 times.
The graphic below, provided by Statista, illustrates which states ban assault rifles and high capacity magazines.