Beto O'Rourke Has 'Star Quality' Republican Strategist Says, As Calls for 2020 Presidential Run Increase
Democrat Representative Beto O'Rourke may have lost his Senate bid in Texas to Republican incumbent Ted Cruz, but many on both sides of the political aisle are impressed with his performance and some on the left are pushing for a presidential bid.
Matt Mackowiak, a Republican strategist based in Texas told The Hill that O'Rourke has "a bit of a star quality to him."
"He was able to raise an enormous act of money and that alone separates him from the crowd," Mackowiak said of the progressive candidate. "People in Texas were mesmerized and moved by him."
"The fact that he lost by 3 percent is impressive," the strategist pointed out.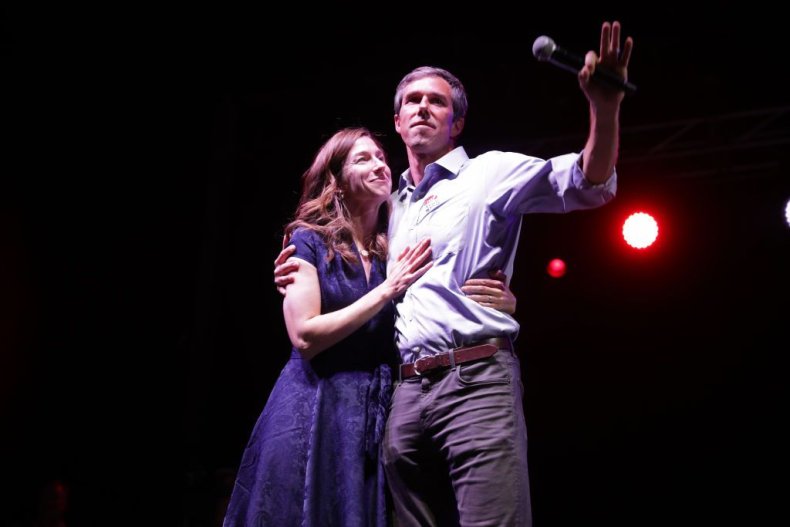 On the other side of the aisle among Democrats, there are increasing urgings for the 46-year-old Congressman to consider a presidential bid in 2020.
"If he wants to run, he should do it," Democratic strategist Maria Cardona told The Hill . "He now has name recognition, a widely successful fundraising operation, a young fresh face with a sprinkling of woke, a cool persona, a new perspective, he speaks Spanish and would be an exciting and upbeat candidate," she pointed out.
Democratic strategist David Wade, who served as a senior aide to John Kerry said: "He has to think hard about it because moments like this don't come around often in politics and they tend to be fleeting."
"Imagine if Barack Obama has deferred his instant connection from the 2004 convention and waited for a safer cycle to run for president," Wade said, comparing the Texan politician to the former president. "You can't guarantee that these moments last forever."
Prior to the Tuesday midterm election results, O'Rourke flatly denied any interest in a presidential bid.
"I will not be a candidate for president in 2020. That's I think as definitive as those sentences get," he told MSNBC on Monday.
However, according to CNN, staffers from the congressman's Senate campaign team have discussed the possibility of a presidential bid. O'Rourke's ability to draw national attention and take in large amounts of funding from small donors across the country was seen as setting him apart from most other 2018 contenders. He was also seen as rallying Latino and minority voters in the country's third most populous state. Despite losing to Cruz, the significant challenge he presented was seen by many as a victory in and of itself in the Republican stronghold.
"I don't know what he'll decide to do next, but I do think he's well positioned to be a major leader in 2020 and someone that can mobilize people from around the nation with his very independent and unique and progressive approach to politics," Cristóbal Alex, the president of the Latino Victory Fund and a Hillary Clinton 2016 campaign veteran who is a Texas native, told CNN. "What Beto has shown is that he can champion the values of the community without vilifying the other side."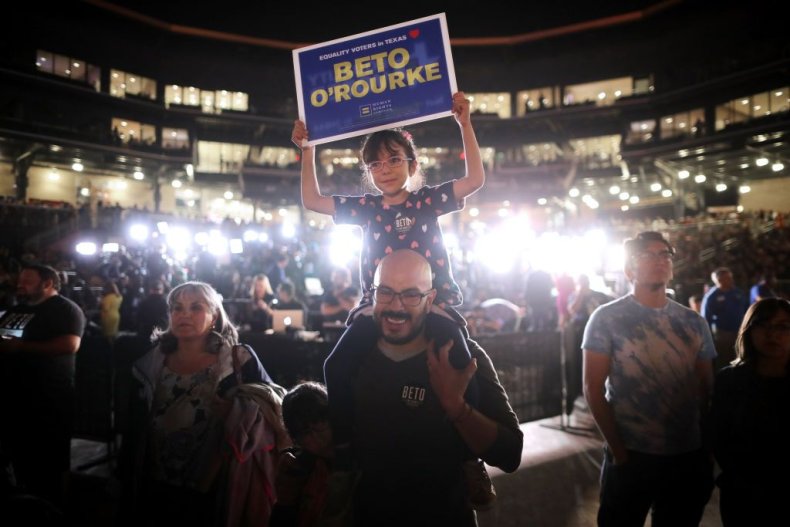 But Cal Jillson, a professor of political science at Southern Methodist University in Texas, suggested that a presidential run may be an uphill battle.
"It's not that he's not an attractive candidate. It's just that making a jump from a losing Senate race to a winning presidential race when you've got two dozen competitors and Donald Trump," Jilson told The Hill . "Show me an example of that. It doesn't mean he can't do it, you just don't see a path."
Numerous candidates have been floated by Democrats for a 2020 run against Trump, including everyone from billionaire businesswoman Oprah Winfrey, to former Vice President Joe Biden and former First Lady Michelle Obama. An analysis by The Washington Post ranking the top 15 candidates placed progressive Senators Elizabeth Warren from Massachusetts and Bernie Sanders, who is registered as an Independent, from Vermont as the top two contenders. O'Rourke is ranked in eighth place.