Beto O'Rourke Narrows Abbott's Lead as 49% Say Texas on Wrong Track: Poll
Texas gubernatorial candidate Beto O'Rourke inched ahead in the polls, with more Texans agreeing that the state is headed in the wrong direction under Republican Governor Greg Abbott.
On Sunday, O'Rourke, a prominent Democrat, narrowed the polling gap between himself and Abbott, according to a survey conducted by the Dallas Morning News and the University of Texas at Tyler. Around 38 percent of respondents said that they would vote for O'Rourke in the general election, while 45 percent said they would vote for Abbott.
While the Democrat remained behind, he notably jumped to a single-digit difference from a double-digit one seen in earlier polling. In January, O'Rourke trailed Abbott by 11 percent in the general election.
O'Rourke is overwhelmingly favored to secure the Democratic primary in the state's gubernatorial election. In the poll, 68 percent of respondents voting in the Democratic primary said they would choose O'Rourke, with all other candidates receiving single-digit support.
The story is the same for respondents voting in the Republican primary, with incumbent Abbott polling at 60 percent while all other GOP challengers were stuck in the single digits.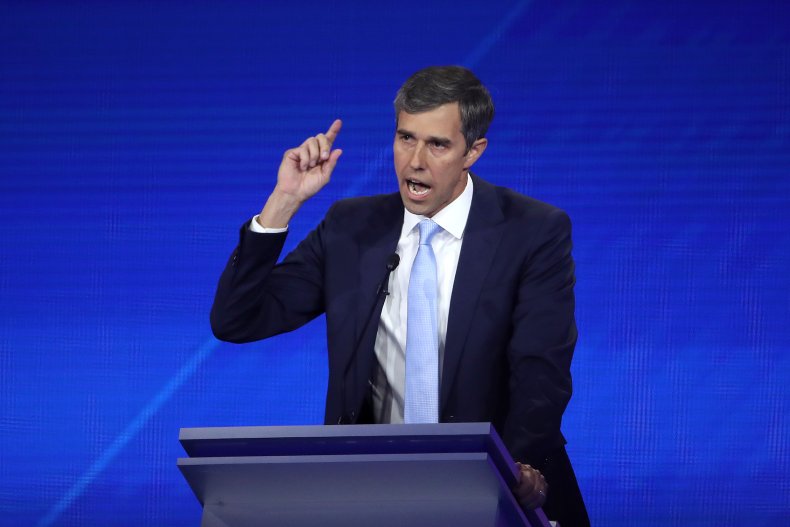 Bookmaker Paddy Power previously gave O'Rourke 7/2 odds of gaining the Democratic nomination for governor this year. The same outlet, however, also gave 1/6 odds that a Republican would win the general election.
O'Rourke served from 2013 to 2019 as a U.S. representative for the state's 16th District, which encompasses almost all of El Paso and its surrounding areas. During that time, he launched a failed bid to unseat Senator Ted Cruz in 2018, but still managed to set a record for the most votes for a Democrat in a Texas midterm. Following his tenure in the House, he also launched a failed presidential campaign in 2019.
Going hand-in-hand with the narrowing gap between Abbott and O'Rourke was the polling result for whether Texans believe the state is headed in the right direction. The poll found that 49 percent of respondents felt that the state was headed down the wrong path, compared to 50 who felt the opposite.
Abbott's overall approval rating also dipped in the latest poll, with 50 percent approval versus 46 percent disapproval. This was down from Abbott's high point in April 2020 (61 percent against 23 percent), but up slightly from his low point in September 2021 (45 percent against 44 percent).
The possibility of Texas, a longtime GOP stronghold, "turning blue" politically has been a major talking point for O'Rourke throughout his political career and was recently reiterated by New York Rep. Alexandria Ocasio-Cortez. Speaking at a February 13 event for Texas congressional candidates Jessica Cisneros and Greg Casar, she called the alignment shift "inevitable."
"Texas turning blue is inevitable," the congresswoman said. "Inevitable. It will happen, the only question is when, Texas. The only question is: 'When?'"