Beto O'Rourke Net Worth Made Democratic 2020 Candidate One of the Wealthiest Members of Congress
Former Representative Beto O'Rourke of Texas announced Thursday morning that he was running for president in 2020, and it is fair to say he sits on the higher end of the candidate spectrum when it comes to wealth.
Despite his underdog, everyman image, O'Rourke had a net worth of about $9 million in 2015 and ranked 51st out of 435 members in the House of Representatives in terms of wealth, according to the nonpartisan Center for Responsive Politics. His net worth was more than double that of 2018 midterm election opponent Senator Ted Cruz, who was said to have $3.8 million to his name and ranked 41st out of 100 senators.
"I was very fortunate, and I recognize that a lot of people don't have that same fortune," O'Rourke told The Associated Press in October.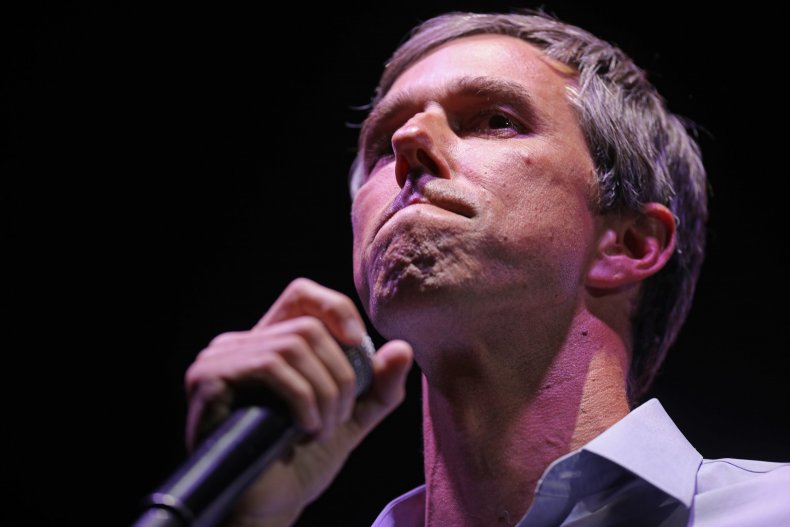 O'Rourke also married into wealth. The woman he married in 2005, Amy Hoover Sanders, is the daughter of real estate tycoon William Sanders, whom The New York Times called a billionaire, but his net worth was closer to $500 million, Forbes estimated in November. The Times described Sanders as "one of the most influential figures in a region ruled by mercantile interests."
The Sanders connection certainly didn't hurt O'Rourke when he ran and was elected to the El Paso City Council, serving from 2005 to 2011, and the U.S. House of Representatives, where he served from 2013 to January 2019. On the day that O'Rourke announced his senatorial bid, his wife sold a stake in a web design company he founded, worth up to $500,000. O'Rourke's salary as a congressman was $174,000, according to Ballotpedia.
O'Rourke did not come from a poor background, either. He attended a pricey boarding school in Virginia and joined a punk rock band that toured the country. O'Rourke quit the group to earn a bachelor's degree in English at Columbia University.
When his father died, O'Rourke inherited an 18-unit apartment complex in El Paso, which was valued at about $5 million, according to financial disclosure forms. Not long before announcing his Senate run, he sold the complex to Patricia Rogers, who since 2012 has donated at least $11,000 to O'Rourke's campaigns. O'Rourke denied that the sale was a donor cash-in.
"What Amy and I took from that, it was maybe in the tens of thousands of dollars," O'Rourke said. "It was not a money-making proposition for us."
In the Senate race, O'Rourke raised $80 million, more than double the $37 million that Cruz drew to his campaign. Their combined total of more than $100 million set a Senate race record.
Among candidates already in the running are Senators Cory Booker, Kamala Harris, Amy Klobuchar, Bernie Sanders and Elizabeth Warren, and Representative Tulsi Gabbard.