Beto O'Rourke Plans Counter-Rally for President Trump's Campaign Rally in Dallas October 17
President Donald Trump is coming back to Dallas next week, and Democratic presidential candidate Beto O'Rourke will be planning a counter-rally at approximately the same time, according to The Texas Tribune.
"We will not be defined by this president's fear, his hate, or the differences between us that he tries to exploit," said O'Rourke in a statement, "but instead by a renewed sense of hope and a unified vision for the future of our country."
Trump's campaign rally, known as the "Keep America Great" event, will take place October 17 at the American Airlines Center, says the Statesman.
Michael Glassner, chief operating officer of the Trump campaign, said in a statement, "President Trump looks forward to celebrating the good news of the Trump economy and the vast accomplishments of his administration with the great men and women of Texas."
In February 2019, Trump visited El Paso for a campaign rally where he pushed his agenda for creating a border wall. O'Rourke held a counter-rally at the same time, which drew a sizable crowd.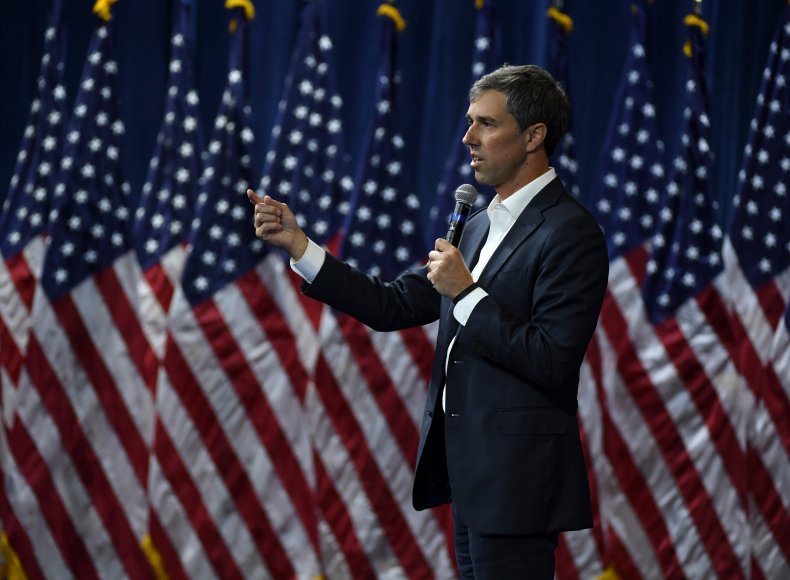 Since O'Rourke's entry into the presidential race, he has been a vocal critic of Trump. This past September, O'Rourke said the president should resign over the controversy of his dealings with Ukraine.
The Hill reported O'Rourke said Trump leaving office would "allow this country to heal and ensure that we come back together with the greatest, most ambitious agenda we've ever faced."
Trump has also ripped O'Rourke's planned buyback of weapons like the AR-15.
"To be clear: We will buy back every single assault weapon," O'Rourke responded. "We'll also license every gun and do a background check on every buyer. That's what the American people want- and deserve."
O'Rourke has also criticized the President for his removal of U.S. troops from Syria, a move some see as a "stab in the back" to the Kurds, who were vital in fighting insurgents of the Islamic State.
Trump defended his actions towards the Kurds at a White House event, telling reporters they are fighting for their land. He also criticized them for not helping the U.S. during World War II.
"They didn't help us with Normandy, as an example," Trump said. "With all of that being said, we liked the Kurds."
According to The Hill, an NBC/Wall Street Journal poll showed Trump's approval rating at 43 percent as of October 8. Of those polled, 43 percent support removing Trump from office while 49 percent of those surveyed were against it.
Polling reports indicate that O'Rourke's popularity is far below Democratic front runners Elizabeth Warren, Joe Biden and Bernie Sanders.