Who Will Beto O'Rourke Pick as 2020 Running Mate? Candidate Says 'It Would Be Very Difficult Not to Select a Woman'
2020 presidential hopeful Beto O'Rourke suggested on Saturday evening that his running mate, if he won the Democratic nomination, would likely be a woman.
"It would be very difficult not to select a woman with so many extraordinary women who are running right now," O'Rourke, a former congressman from Texas, said at the end of a speech in Iowa, The Dallas Morning News reported. "But first I would have to win and there's– you know, this is as open as it has ever been."
Five high-profile female politicians have already thrown their hat in the ring for the Democratic party's nomination to run again President Donald Trump. In 2016, former Secretary of State Hillary Clinton made history when she became the first woman selected as one of the major parties official nominees to run for president, but she lost to Trump. Senators Elizabeth Warren from Massachusetts, Kamala Harris from California, Amy Klobuchar of Minnesota and Kirsten Gillibrand of New York have all announced their presidential ambitions, as has Representative Tulsi Gabbard of Hawaii.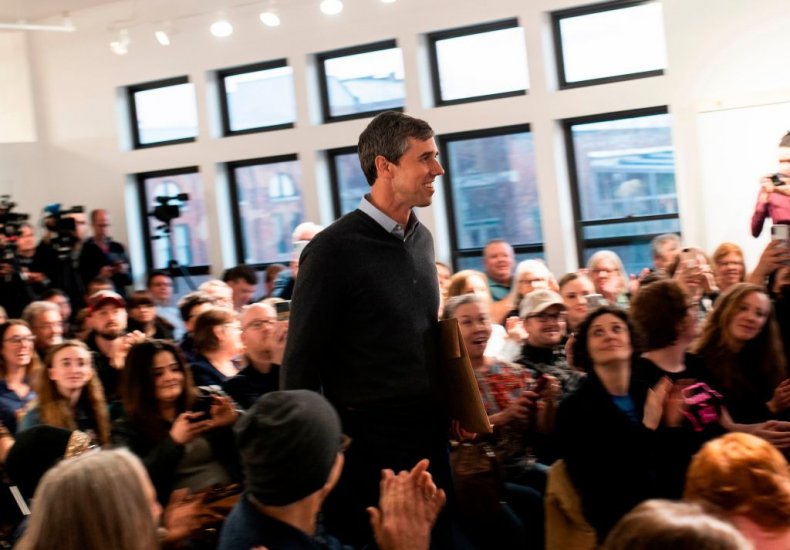 But O'Rourke didn't provide any further hints as to who specifically he would choose as his running mate, saying he is currently focused on securing the nomination for himself. "It's presumptuous for me to think about who I would select as a vice president. Right now I'm seeking the nomination," he said.
Senator Cory Booker of New Jersey, who is also seeking the 2020 Democratic nomination, said last month that he would "be looking to women first" when selecting a running mate.
O'Rourke has already faced some backlash from women and minorities for what was perceived as his arrogance when announcing his presidential bid last week. He also made a badly received joke about how his wife is doing most of the work raising their three children.
"Man, I'm just born to be in it," O'Rourke said in a cover story by Vanity Fair , leading many to criticize his remarks as coming off as "messianic" and emblematic of white male privilege. He was also criticized when he said his wife Amy was raising their children "sometimes with my help." Commentators were quick to point out that O'Rourke was benefitting from "unjust gender dynamics."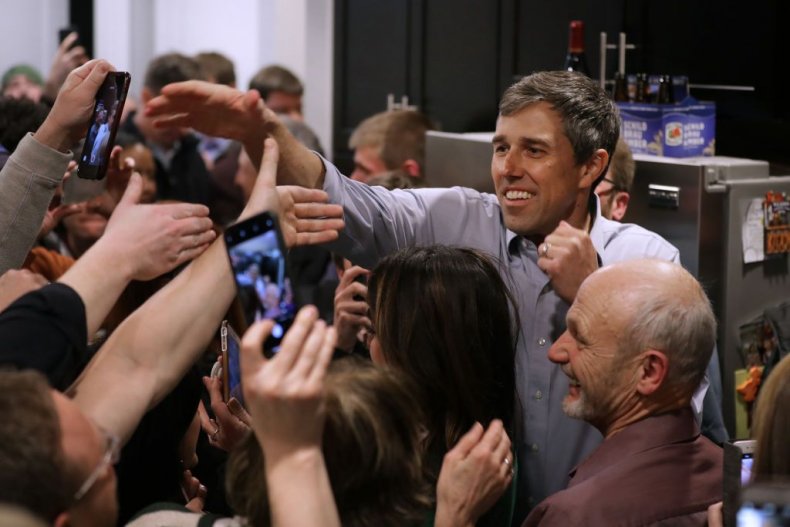 "When women candidates or commentators recognize unjust gender dynamics they do not get credit or points for being progressive. They get told that they are whiners or are 'playing the woman card,'" feminist author and New York Magazine writer Rebecca Traister wrote on Twitter.
Despite the criticism, O'Rourke told reporters on Saturday evening that he did not believe being a white male running for the 2020 Democratic nomination would put him at a disadvantage.
"I would never begin by saying that it's a disadvantage at all," he said, according to the Associated Press. "As a white man who has had privileges that others could not depend on or take for granted, I've clearly had advantages over the course of my life," he acknowledged.