Beto O'Rourke: U.S. Should Make 'Serious, Sober Decision' to Impeach Trump
Democratic 2020 presidential candidate Beto O'Rourke called on members of Congress to make the "serious, sober decision" to start impeachment proceedings against President Donald Trump.
Asked during a CNN town hall on Tuesday for what he thought about impeaching Trump, O'Rourke did not equivocate. "We should begin proceedings against Donald Trump," he said to an applauding audience.
Citing the White House's refusal to comply with congressional subpoenas over Russian interference in the 2016 election, the former Texas representative said that the call for impeachment was "not something that I take lightly.
"It's an incredibly serious, sober decision that we should make as a country—really, the last resort when every other option has failed us," he said.
The time for that decision, O'Rourke said, had arrived, with the U.S. at a point "where the president has refused to respond to any subpoena, where his attorney general will not testify, where he will not furnish other witnesses so that we can find out what happened to this great democracy in 2016 and how we prevent future attacks in 2020 and beyond."
The U.S., the presidential candidate said, could not be led by a "president who invited the involvement of a foreign power in this democracy in 2016 and then did everything in his power to obstruct the investigation into what has happened.
"If we do nothing because we are afraid of the polls or the politics or the repercussions in the next election, then we will have set a precedent for this country that, in fact, some people, because of the position of power and public trust that they hold, are above the law," he said.
House Democrats have the power to open an impeachment inquiry into Trump, and several said that they were prepared to do so, particularly after the president's recent decision to block former White House counsel Don McGahn from testifying.
House Speaker Nancy Pelosi, however, has made her opposition to starting impeachment proceedings clear, warning that taking such a drastic step could risk causing further division within the country and potentially strengthen Trump's base.
Asked to respond to Pelosi's concerns at Tuesday's town hall, O'Rourke said he believed lawmakers must "look beyond the politics" and move forward with the impeachment process.
"I understand the political implications of this, but I think this moment calls for us to look beyond the politics and the polling and even the next election," he said. "It's the very sanctity of the ballot box and the very future of the world's greatest democracy. And if this is important to us, and I think it is, then we need to look past those short-term consequences to the consequences to the future of this country.
"The only way that we're going to get the documents and the facts and the truth—to be able to pursue them as far as they go, as high up as they reach—is to compel the testimony, the furnishing of those documents through impeachment proceedings," O'Rourke said. "It's the only way that we're going to get to the facts necessary to have that accountability and justice."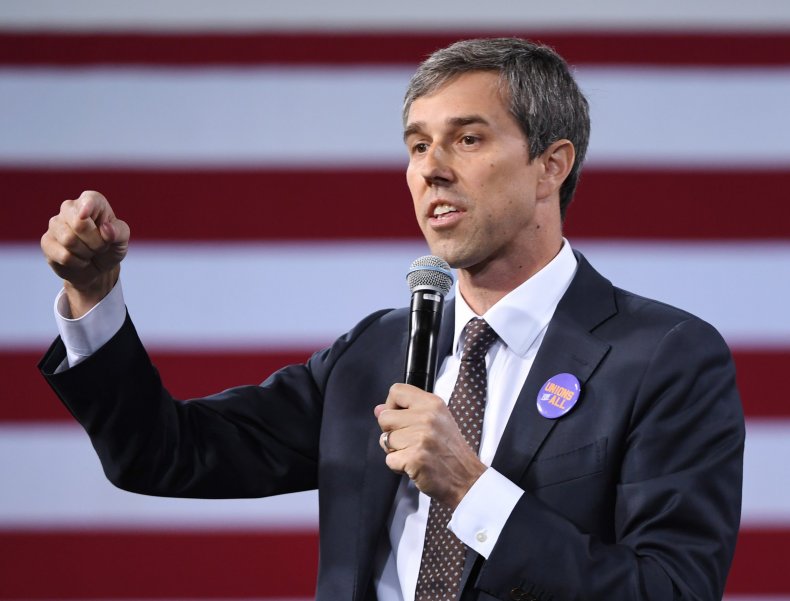 Beto O'Rourke: U.S. Should Make 'Serious, Sober Decision' to Impeach Trump | U.S.