Beto O'Rourke Says More Than 17,000 People Have Donated to Keep Texas Dems in Washington
Tens of thousands of donations continue to pour into the funds for the Texas House Democrats who fled the state last week to block Republicans from advancing a sweeing elections bill.
Former Congressman Beto O'Rourke's political action committee, Powered By People, has raised more than $600,000 to keep Democratic lawmakers in Washington, D.C. while they continue to deny the state legislature quorum during the current special session.
"We've really been the conduit for all of the thousands of Texans and their fellow Americans who wanted to show their support for these Texas legislators," O'Rourke said during a Thursday press briefing.
"I think the number is 17,861 people who've made a donation so far, averaging 36 bucks per donation, so yes we're continuing to raise and we'll continue to wire that money to the Texas Democrats for whatever they need it for," he said. "It is unconditional on our part, because our support is unconditional."
When Democratic lawmakers left the state capitol in Austin on July 12, some state Republicans, like Governor Greg Abbott, accused legislators of using taxpayer dollars to fund their flights to D.C. and their stays at Capitol Hill.
However, Democrats have disputed those claims, saying they have raised the money on their own privately.
"[The chartered flights] were not paid for by taxpayer money. We have people that are supporting us, such as Beto O'Rourke. We have people that are interested in seeing that democracy actually prevails," state Representative Jasmine Crockett told CNN last week. "We had help, but that wasn't taxpayer dollars. We would not do that. We don't even have access to that."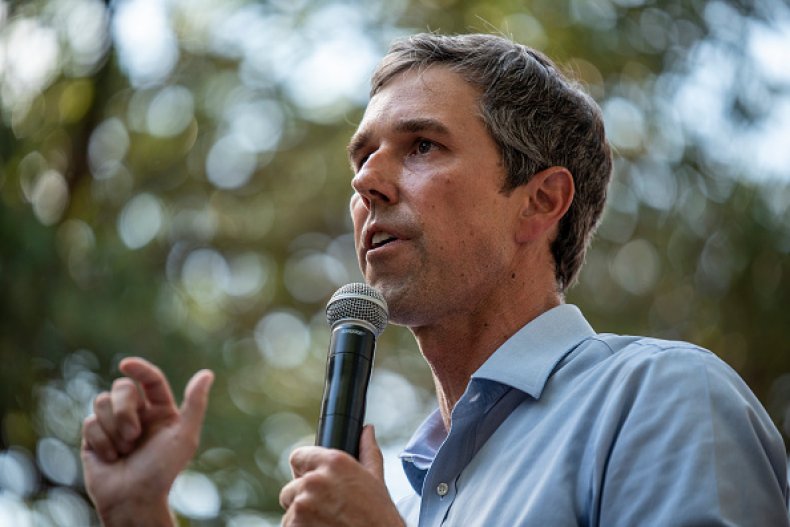 Lawmakers fled from Texas in an effort to block a series of Republican-led bills, most notably an elections bill, which would add new identification requirements for mail-in voting, ban some early voting options and create new criminal penalties.
The legislature was also expected to vote on other measures during the special session that included a ban transgender athletes from participating in school sports, further limits on abortions and a ban the teaching of critical race theory in public schools
During a Monday press briefing, Texas House Democrats set the budget of their trip at $1.5 million, with the funds going towards transportation, lodging and food for the remainder of the special session. They said the group was "well underway" to raising those resources.
O'Rourke said that while the bulk of the donations have been sent to Democrats in Texas' House of Representatives, funds have also been allocated to state senators who traveled to D.C. in support of their colleagues.
"So far, we've wired $600,000 to the House Democratic Caucus and we've wired a much smaller amount to the Senate Democrats, as you know nine of the Texas Senate Democrats also came to Washington, D.C.," O'Rourke said. "Most of them, or many of them, I believe have returned, but we have covered their entire expenses for their trip to Washington, D.C. as well."
Texas legislators thanked O'Rourke for using his platform to help their efforts.
"It means the world to us...Those 17,000 individual donors—but [also] using [O'Rourke's] platform, because he could be probably doing something else, but he has chosen to use this platform to help us fight these voter suppression bills," state Representative Armando Walle said on Thursday.
O'Rourke said he believes Texas Democrats will create change on a national level through their walk-out and lobbying efforts on the Hill.
"I guarantee you, the fact that those more than 50 House Democrats are in D.C. right now is a factor in discussions, negotiations and considerations being made by those who have the power to pass voting rights right now," O'Rourke said.