Outgoing U.S. Representative Beto O'Rourke, who lost the Texas Senate race to incumbent Ted Cruz in November, has a social media base that could prove advantageous in a 2020 presidential contest.
Last week, O'Rourke posted a 48-second video that argued against President Donald Trump's plan to construct a wall along the U.S.-Mexico border. The video drew more than 5 million views in 72 hours, outperforming most of the videos Trump posted to his own Twitter feed this year.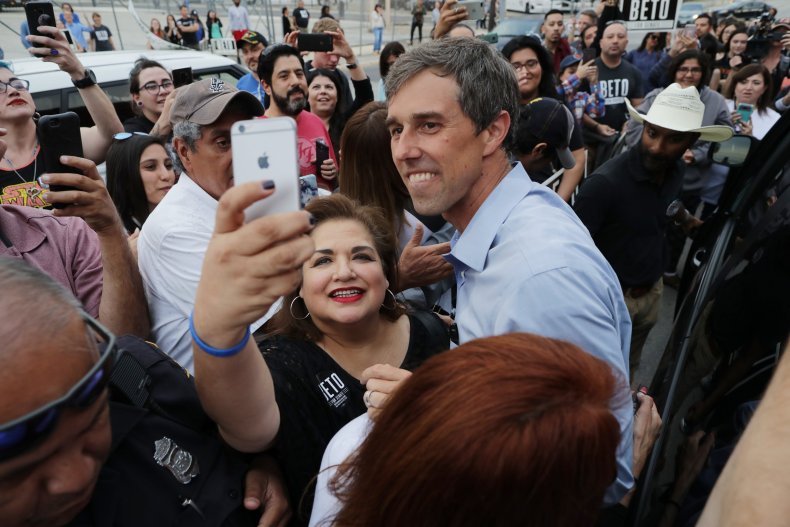 O'Rourke's simple video, consisting of only of text and photos, delivered the following message:
"President Trump's proposed border wall would block access to the Rio Grande, the 4th largest river in America, seize land from Americans through eminent domain, exile hundreds of thousands of acres of the U.S. to a no-man's land between the river and the wall, seal off critical wildlife corridors, destroy your public lands and send the wrong message to the world.
"The southern border already has 600 miles of wall and fence, and since 2007 the undocumented immigration problem has grown more through visa overstays than unauthorized border crossings. We need realistic immigration reform, not a symbol of division."
O'Rourke has used various social media platforms to articulate his ideas as he considers a 2020 presidential run. He posts essays on Medium, broadcasts live from town hall meetings on Periscope and displays his cooking skills and home life on Instagram.
In an election in which the Democratic nominee would likely have to square off against Twitter king Donald Trump, such adaptivity could prove tactically useful. Much like incoming Congresswoman Alexandria Ocasio-Cortez from New York, O'Rourke knows how to use social media to humanize himself and explain the issues to large swaths of Americans.
A video in which O'Rourke delivered his views on football players kneeling during the national anthem posted by NowThis News has garnered nearly 20 million views on Twitter alone. The video was taken at an awkward angle, and O'Rourke delivered his comments off the cuff at a town hall meeting.
Elizabeth Warren, meanwhile, released a video Monday announcing she was forming a 2020 exploratory committee. Though well-produced, the video has received only 77,000 views so far.
Politicians have spent millions of dollars on production and ad placements to reach an audience that O'Rourke seems to draw with less-polished fare. When he does spend on advertising, he gravitates more toward social media than other candidates. For his recent Senate bid, which he lost, O'Rourke spent $8 million for political ads on Facebook, more than any other politician or political group in the midterm elections, according to Facebook's data.
"With dozens of potential candidates in the 2020 presidential election mix, anyone who wants to break through the morass is going to have to find innovative ways to use technology," wrote Bradley Tusk, venture capitalist and political strategist in a recent Medium post. "The Democrat who successfully challenges Trump has to be more than someone who just games out each constituency in a vacuum. It needs to be a candidate who can spell out a persuasive, compelling vision for how we use new technology, new platforms, new ideas and new approaches to solve seemingly intractable problems like guns or immigration or climate change."