Beto O'Rourke vs. Ted Cruz Polls: Has Brett Kavanaugh Confirmation Fight Hurt Democrat's Chances?
A new poll indicated that Texas Senator Ted Cruz has a six-point lead over his Democratic challenger, El Paso Congressman Beto O'Rourke.
The CBS News/YouGov Battleground Tracker poll found that 50 percent of likely voters said they will opt for Cruz next month, while 44 percent said they will vote for O'Rourke. About 6 percent remained undecided. The poll is a blow to O'Rourke, who was trailing Cruz by just 1 or 2 points according to polls in September.
More Republicans vote in Texas than Democrats and it appears that in this election, the GOP is sticking to its base. In order to win, O'Rourke will have to bridge the widening gap by registering Democrats to vote in large droves, and by motivating young people, a bloc that tends to avoid the polls, to vote on November 6.
GOP analysts have also said that Democratic backlash against newly minted Supreme Court Justice Brett Kavanaugh, who was accused of sexual misconduct by at least three women, has galvanized the Republican base.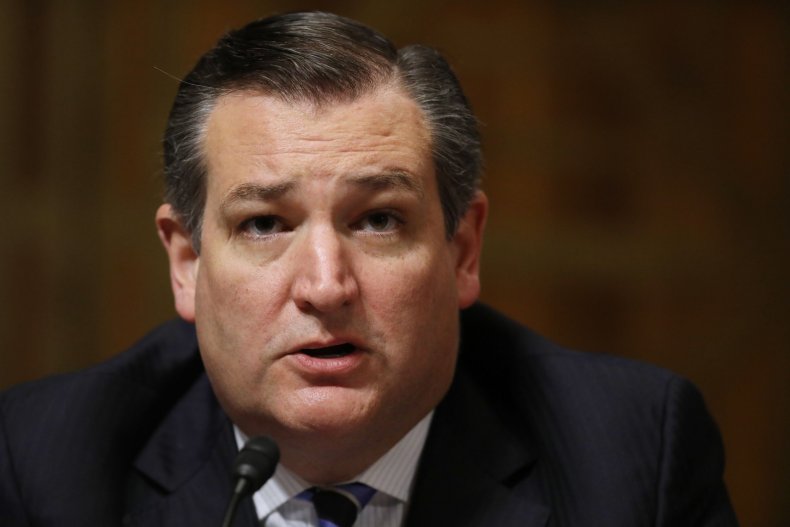 Senate majority leader Mitch McConnell told the Washington Post Sunday that Kavanaugh was a "great political gift" to Republicans ahead of the midterm elections. "The tactics have energized our base," he said. "I want to thank the mob, because they've done the one thing we were having trouble doing, which was energizing our base."
Still, with just one day left to register voters in Texas, O'Rourke is not giving up hope.
At the end of last month, O'Rourke launched what he called the largest get-out-the-vote campaign in history, with plans to contact 5.5 million Texan voters at least once through text messages, phone calls, or door-knocking. The campaign opened a number of pop-up campaign offices staffed by local volunteers to ensure that their goal is met.
The congressman will host a voter registration rally in Houston Monday evening with rappers Bun B and Willie D, former Houston Texan Arian Foster and blues singer Shakey Graves. Tuesday, October 9, is the last day to register to vote in the Midterm elections in Texas.
O'Rourke significantly outraised Cruz this summer without taking any donations from PACs or corporations, and has more cash on hand as well, meaning he can afford to make a last-minute advertising push among undecided or swing voters. If successful, O'Rourke would be the first Democrat to win a statewide seat in Texas in over a quarter of a century.
President Donald Trump, meanwhile, will hold a rally on behalf of Cruz later this month and Vice President Mike Pence will also stump for the incumbent Senator. Texas voted for Trump by 9 points in the 2016 presidential election.