Beto O'Rourke Tells Slave Descendants White Americans Don't Know The Full Story of Slavery
While on the campaign trail in South Carolina, former Texas Rep. Beto O'Rourke told a group who represented slave descendants that "white Americans" don't know the full story of slavery.
O'Rourke is one of many candidates in the crowded 2020 Democratic presidential field, and he was looking to make some headway to garner support among African American voters, according to a report from the Associated Press.
O'Rourke was speaking with leaders of the Gullah/Geechee Nation at a baptist church in Beaufort, South Carolina, talking about topics like education, affordable housing and health care when he told the coastal slave descendants he didn't know enough about the history of slavery himself.
"White Americans do not know this story," said O'Rourke, whose given name is Robert Francis with an Irish heritage. He told the leaders of the Gullah/Geechee Nation Friday that he didn't realize anti-slavery activist Harriet Tubman was from that area as well.
When asked if he supported reparations, O'Rourke said he did, but only after a commission studied it and presented the best way to approach any such payback.
"The answer is yes," O'Rourke said. "We must repair this country from its very founding, kidnapping people from West Africa, bringing them here in bondage to literally build the wealth of the United States. The path there, though, has to come through learning and telling this American story with everyone. Then I think, we define what reparations look like."
The Gullah/Geechee Nation were separated from the mainland, which allowed them to keep some traditions like their dialect and skills like cast-net fishing.
O'Rourke has dealt with the issues like "white privilege," which he addressed earlier this year before a crowd at a historically black college. When asked about being a white man in a diverse Democratic field, he told a gathering in Iowa he didn't think it was an issue because his race and gender have allowed him privileges through his life.
O'Rourke burst onto the national scene during 2018 in Texas when he challenged Republican incumbent Ted Cruz for the U.S. Senate seat. Cruz defeated O'Rourke in the November midterm election, and O'Rourke kept a relatively-low profile until early 2019, when he announced his bid to run for president.
His campaign through the Palmetto State is part of a three-day excursion where he plans to attend 10 events, including a forum Saturday in Charleston sponsored by the Black Economic Alliance.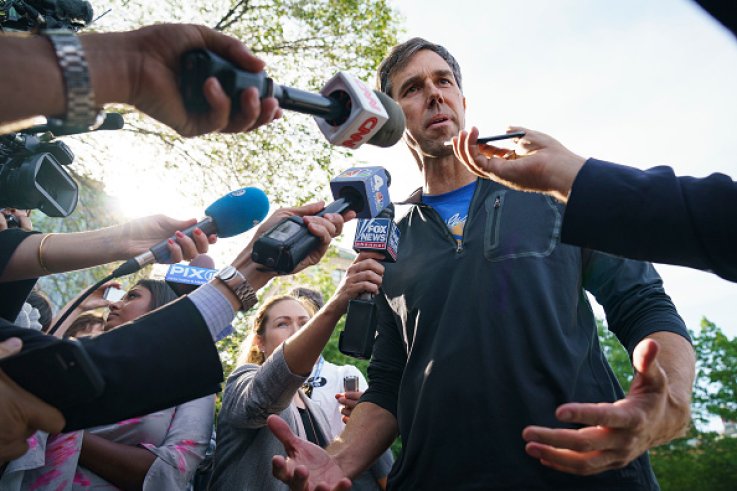 Beto O'Rourke Tells Slave Descendants White Americans Don't Know The Full Story of Slavery | Politics