Beto O'Rourke: Term Limits Stop Politicians From Becoming 'A**holes'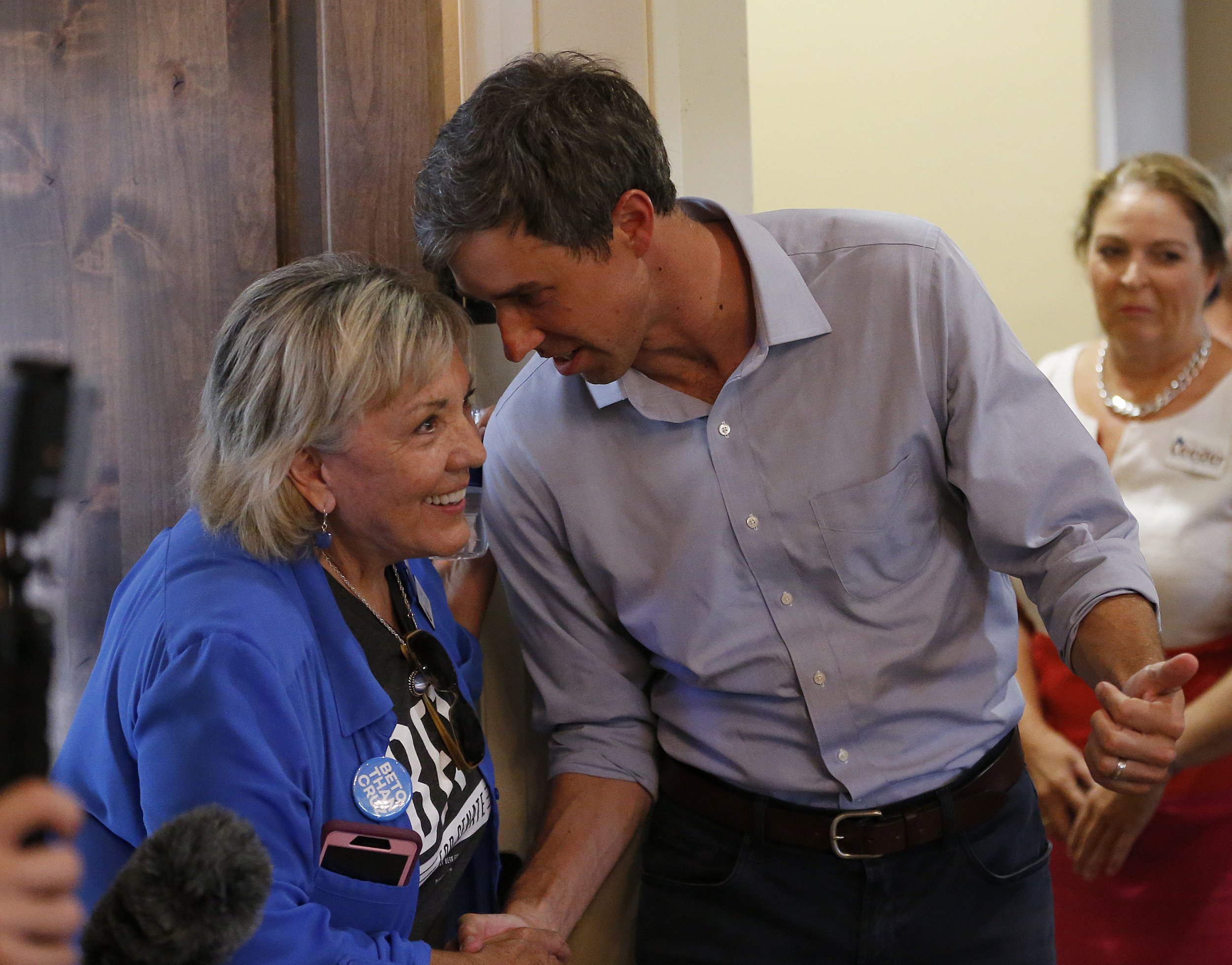 Texas Democratic Senate hopeful and El Paso Congressman Beto O'Rourke is known for his potty mouth, and he did not disappoint when asked how he would stay humble in Washington.
In an interview with The Austin Chronicle, actor and Texas-native Ethan Hawke asked O'Rourke how he would stay humble if he won the November Senate race. O'Rourke's reply? He tries not to "be an a**hole" by imposing his own term limits.
"When [my wife] Amy and I were first talking about running for Congress in 2011-2012, we decided that we would do term limits, and not serve more than four years," he explained. "In part, it was, 'I just don't want you to be an a**hole; I haven't met somebody in this line of work who doesn't become one, that doesn't think that they are so important only they can do it.'"
O'Rourke went on to explain that his children keep him humble because "they could care less about Ted Cruz or what we are doing in the campaign right now."
O'Rourke created and chaired the Congressional Term Limits Caucus and has long advocated for limiting the time a representative spends in Washington, D.C. In May, he unsuccessfully pushed for a bill to limit Senators to two terms and Representatives to six.
Hawke and O'Rourke also discussed fellow Texan Willie Nelson's ability to unite the left and right. "I got onstage with him for a couple songs," said O'Rourke of a recent encounter on July 4. "Fumbled my way through 'Roll Me Up and Smoke Me When I Die.'"
More seriously, they talked about a pervasive fear that they believe is engulfing Americans.
"That word 'fear' is kind of the word of the hour," explained O'Rourke. "We are supposed to be afraid of Mexicans so we'll build this 2,000-mile wall, even though northbound apprehensions are at their lowest since '71, even though those we are apprehending are kids, and if they are lucky, kids with their moms, who are fleeing the most violent countries on the planet."
The wall, he said, is the product of fear and doesn't make logical sense. "But I don't want to write anybody off, and if people are afraid, I want to understand what it is, and how we can meet that fear in a way that is in the best traditions of this country."
Recent polls have shown O'Rourke within a margin of error of beating incumbent Senator and 2016 presidential hopeful Ted Cruz. An August Texas Lyceum poll placed O'Rourke just two points behind Cruz.
O'Rourke and Cruz will face off in a series of five debates over the next three months. The first debate will take place on August 31 in Dallas. If O'Rourke wins in November, he will become the first Democrat to win a Texas statewide election in a quarter of a century.