Beto O'Rourke Listed as Contender for 2020 Democratic Nomination and Ted Cruz Says That's a Bad Thing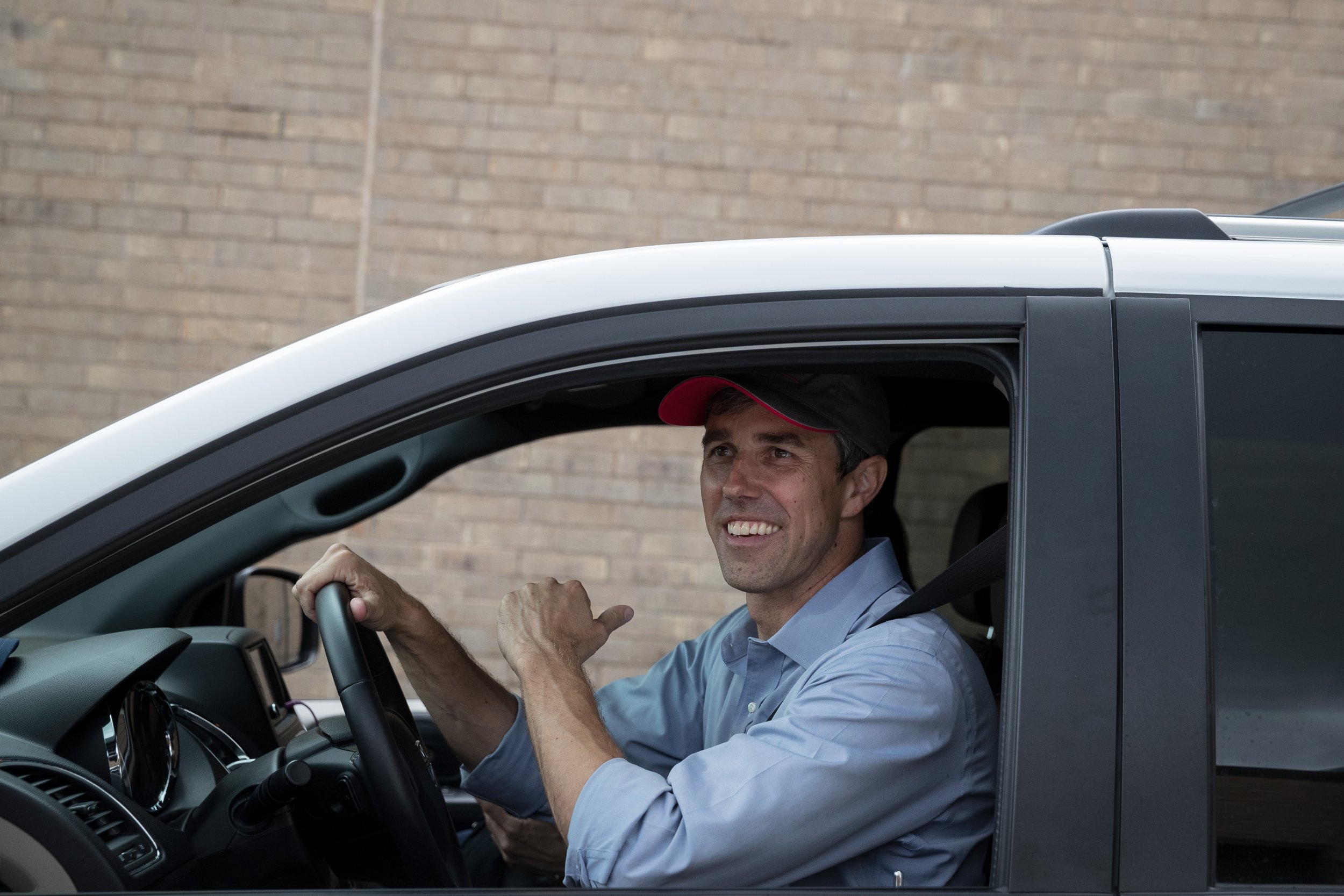 A new CNN poll found Monday that Texas Senate hopeful Beto O'Rourke was listed as a top 10 candidate for the Democratic presidential nomination in 2020. With about 4 percent of the potential vote, O'Rourke ranked just behind Former New York City Mayor Michael Bloomberg and Former Secretary of State John Kerry.
O'Rourke's competitor, Senator Ted Cruz, immediately turned the poll against O'Rourke, saying that the ranking, which is based only on speculation (only one of the candidates who was ranked has declared he is running), was evidence that O'Rourke's values weren't in line with those of the state he is running to represent.
"Beto is already in top 10 Dem contenders for 2020, behind Bernie Sanders, Elizabeth Warren, Kamala Harris & Spartacus. The further left he runs, the higher up he climbs," the senator tweeted. Cruz then asked, "but do socialism, open borders, impeachment & angry leftist mobs really reflect common sense values of Texans?"
O'Rourke is not a socialist, does not support open borders and is not advocating for any "angry leftist mobs."
While O'Rourke has expressed no desire to run for the White House, Ted Cruz did run for president during his first term as Texas Senator, a fact that O'Rourke has used against the senator on the campaign trail.
During the first Texas Senate debate, the El Paso Congressman said that while he has visited every county in Texas, Cruz has visited every county in Iowa. "In 2016, he missed half of the votes in the United States Senate," O'Rourke said. "You tell me who can miss half of the days of work and still be rehired for the same job going forward. That's not what Texans want."
On Monday afternoon, O'Rourke responded to Cruz's tweet, writing that "Texas needs a full-time senator. One who will not divide and forget us but who will serve, represent, and fight for every single one of us."
In an interview with the Texas Tribune, O'Rourke pledged that if he wins in November, he will fulfill his full six-year Senate term. Cruz has declined to make the same pledge.
Still, Democrats see a new leader in O'Rourke and the money he has raised is presidential in scope. Last week, his campaign announced that they had raised a third-quarter haul of $38.1 million, the most a senate campaign has ever raised in a single quarter. That's without any PAC or corporate money. The Cruz campaign raised $12 million between July and the end of September.
Even with the money, recent polls have O'Rourke lagging behind Cruz by 9 points, the same percentage that President Donald Trump won Texas by in 2016.