Education Secretary Betsy DeVos Admits 'the Climate Changes' but Still Supports Trump's Paris Decision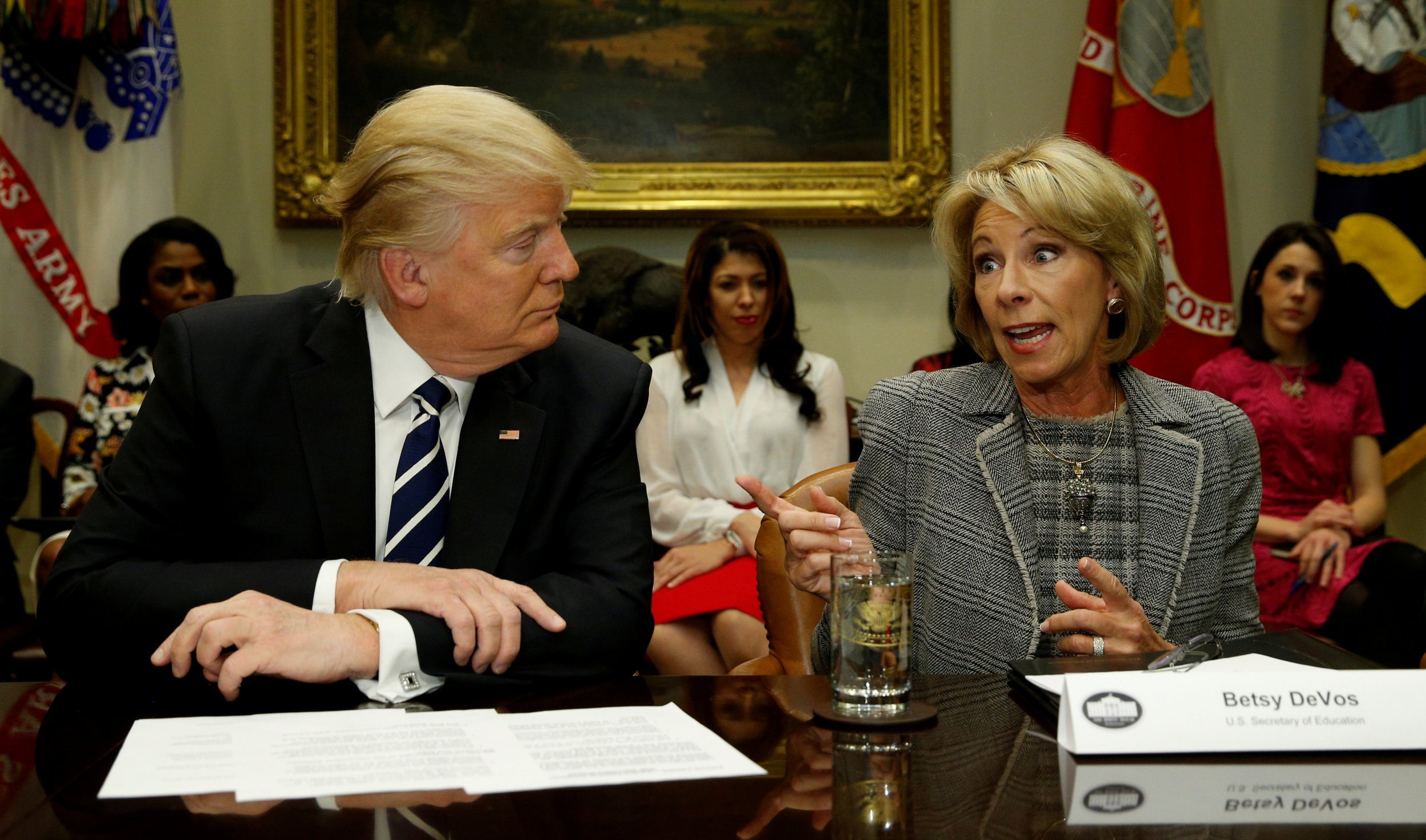 Record scratch. Freeze frame. You're probably wondering how we got here.
One day after President Donald Trump announced his intention to withdraw the U.S. from the Paris Agreement, an international accord drafted in 2015 and aimed at combating global warming, a top Cabinet official may have revealed that she believes in climate change.
Related: Betsy DeVos heckled during HBCU commencement speech at Bethune-Cookman
Education Secretary Betsy DeVos was visiting a science fair at Eagle Academy Public Charter School in Washington, D.C., on Friday when a reporter asked her to clarify her personal views on climate change. According to BuzzFeed News's Molly Hensley-Clancy, DeVos responded, "Oh, I think that certainly the climate changes. Yes."
As journalists and Twitter users parsed her word choice, she then declined to answer a question about whether she thought climate change was caused by people. DeVos also didn't propose any solutions to global warming, instead framing the Paris accord as a federal intervention that needed to be reined in.
Her latter remarks were in line with the statement she issued Thursday praising Trump's announcement, which she called "one more example of his commitment to rolling back the unrealistic and overreaching regulatory actions by the previous administration."
But everything else she said Friday was likely to raise eyebrows, given her unique position to influence how science is taught in American schools.
So far, DeVos has been cagey about her beliefs on climate change, which NASA says is evident in extreme weather events, rising sea levels, warming oceans and retreating glaciers. The Washington Post reported that she and her relatives previously donated to Republican candidates considered climate change skeptics, but the education secretary wouldn't spell out her beliefs during the confirmation hearing for her Cabinet nomination in February.
"I support the teaching of great science and especially science that allows students to exercise critical thinking and to really discover and examine in new ways," DeVos said at the time. "Science should be supported at all levels."
Meanwhile, over the next few decades, climate change is on track to extend a frost-free growing season, intensify droughts, strengthen hurricanes and melt the Arctic Ocean, according to NASA.
Read Trump's speech explaining his rationale for pulling the U.S. out of the Paris agreement here.