Betsy DeVos Just Made it Harder for Ripped-Off Students to Get Full Loan Forgiveness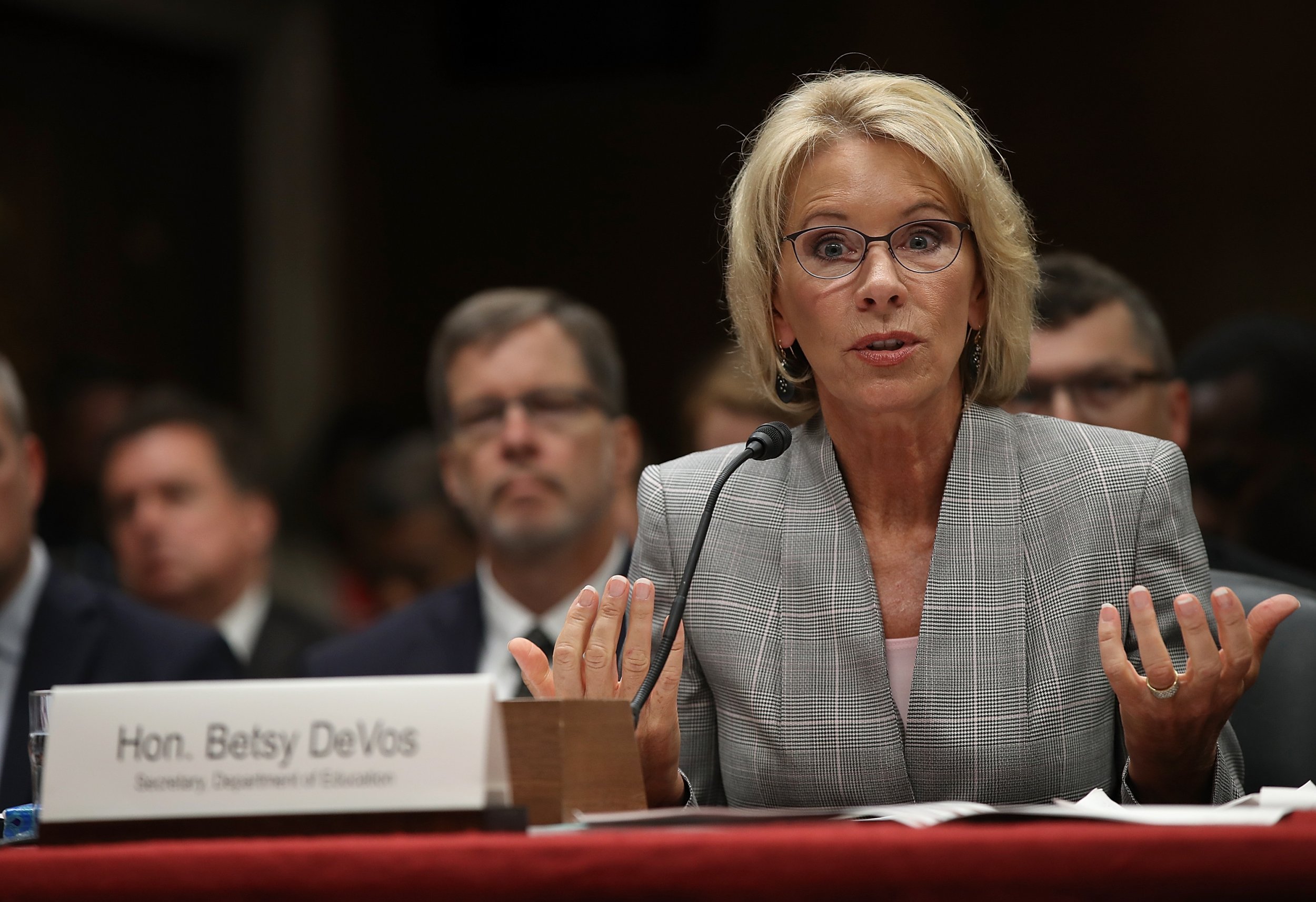 Students ripped off by for-profit college loan programs may face a painful lesson in the workings of government thanks to the federal Education Department's decision to change the rules about forgiving their debt.
Related: Betsy DeVos Wears Progressive 'Magic School Bus' Costume While Stripping Student Protections
Education Secretary Betsy DeVos announced Wednesday that the department is altering the Obama Administration's promise of completely erasing loans taken out by students defrauded by the Corinthian Colleges chain.
DeVos said under the new standards, forgiveness will now be tied to students' income as a way of measuring whether they did enjoy some benefit from their educations—even if they were deceived about the worth of their diplomas.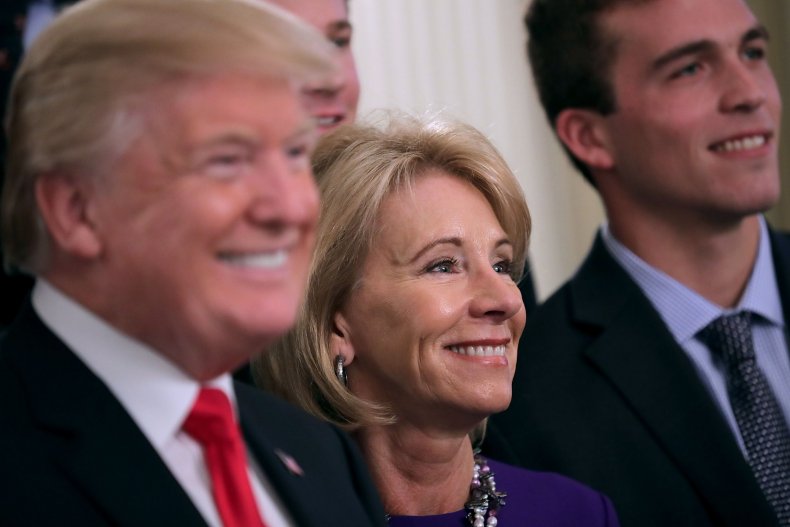 "No fraud is acceptable, and students deserve relief if the school they attended acted dishonestly," DeVos said in a Wednesday statement.
"This improved process will allow claims to be adjudicated quickly and harmed students to be treated fairly," she said, adding that it "also protects taxpayers from being forced to shoulder massive costs that may be unjustified."
The DOE said students who currently earn less than half the income of their peers from a "passing gainful employment program" will get full relief. Those earning half as much or more than students who completed similar schooling, however, will get "proportionally tiered relief." According to the government table released Wednesday, an affected student making 70 percent of a peer's income would get just 30 percent loan relief.
Advocacy groups lambasted the announcement, saying it's wrong to hold students responsible for loans when they were duped by the for-profit enterprises about job-placement rates and should be freed of their debt.
"It is unlawful for @usedgov to collect Corinthian debt it already determined was fraudulent. #4profit borrowers deserve justice," tweeted the Project on Predatory Student Lending at the Legal Services Center at Harvard Law School.
More than 20,000 pending claims will be affected by the new policy. Those who stand to see less than full forgiveness are students who applied for refunds after President Donald Trump took office on January 20, according to the Associated Press, while those who had claims approved in full under the Obama administration will receive their money.
DeVos, a noted supporter of charter schools and vouchers prior to becoming education secretary, has been under pressure to deal with a major backlog of applications for loan forgiveness from former students of the Corinthian network, which shut down in 2015.
States from California to Massachusetts have sued DeVos and the DOE for not discharging the loans of defrauded students. As recently as December 9, a report issued by the DOE's own inspector general called on the office of Federal Student Aid to get moving on thousands of stalled applications.
So far, DOE officials say the agency has approved 12,900 claims submitted by former Corinthian students and denied 8,600.
The department said those include claims received during the Trump administration and some that had already been marked for denial while Obama was president.
In announcing the new plan Wednesday, DOE also said that "to mitigate the inconvenience for how long it has taken to adjudicate claims," it would apply a credit to interest accrued on loans starting one year" after a student's filing of what is known as a borrower defense application.