Bette Midler Gives 'Hocus Pocus' Fans All the Halloween Feels With Pic of Three Young Girls Dressed as Sanderson 'Sistaaaaaahs!'
Bette Midler threw Hocus Pocus fans into spooky nostalgia Monday morning. The actor reposted a photo of three young children in Sanderson sisters costumes on Twitter, and the responses from it praised the creativity and cuteness of the childhood moment.
Midler posted the photo, originally uploaded to Instagram by @brittdevito, with a single "Sistaaaaaahs!" caption, an ode to the film. It quickly gained hundreds of likes and comments from admirers, who seemed to have personal ties to the movie.
Hocus Pocus first premiered in 1993. Considered a fantasy or horror film, the movie has long been targeted at a child audience, though it's considered scarier than most children's Halloween movies by many. The film follows the story of the comical, yet terrifying Sanderson sisters, who are witches on a quest to becoming immortal. Meanwhile, a group of children must try to stop the evil witches from regaining their powers.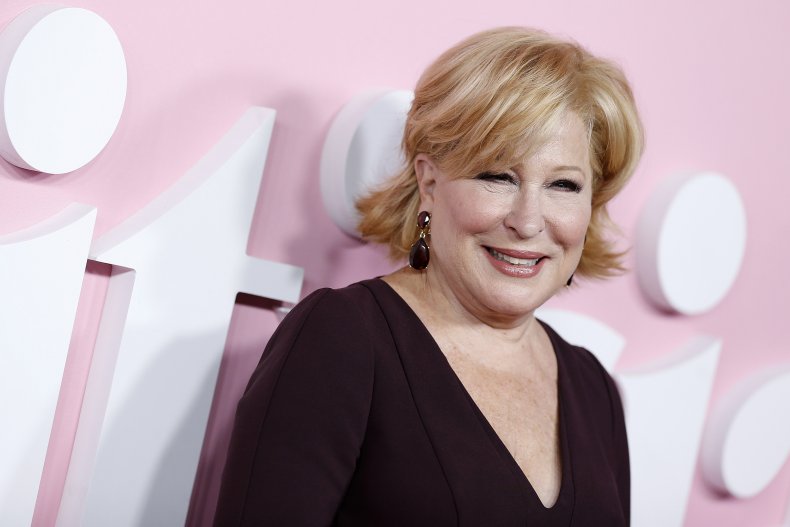 The movie is considered a Halloween classic and is often found streaming during October Halloween movie specials on channels such as Freeform and Disney. This year, Freeform set a record airing the film a whopping 27 times in the month of October alone.
There are just a few chances left for fans to catch the film by Halloween this year. It will air on Freeform again Wednesday, and on Halloween Thursday it will premiere on the channel a total of five times.
While it's now a majorly popular film, Hocus Pocus reportedly started as a spooky bedtime story that writer David Kirshner created for his children, according to Mental Floss. Despite its raging success now, the film's box office brought in just over $8 million in its opening week, but fell to only $2 million in week two. Critic reviews were also unkind to the movie that's now considered a cult classic.
Fans commented with movie jokes on the post of the three children.
Midler is known for her vocal political stance on Twitter. The actor often opposes the leadership of President Donald Trump by reposting photos, videos and other tweets with her own comments.
Most recently, Midler shared a video of a World Series game in which many Washington Nationals fans yelled "lock him up" when Trump appeared. The wording is specific to Trump, who used to ask for Hillary Clinton to be "locked up."
Midler added her own thoughts. "Dear Donnie, I don't think it's a good idea for you to go to a Nationals game!" she wrote. "The crowd has taken your slogan and used it against you!! Of all the nerve. I hope your feeling isn't hurt. Have a hamberder [sic]. It will help."