Bette Midler Called Racist After Saying Melania Trump 'Still Can't Speak English' at RNC
Bette Midler is under fire for poking fun at Melania Trump's English after the First Lady spoke on night two of the Republican National Convention.
The Hocus Pocus actress has even been deemed "racist" by some after her tweet poked fun at Mrs. Trump's accent and language skills.
"Oh, God. She still can't speak English," Midler tweeted during the Slovenian born model's speech.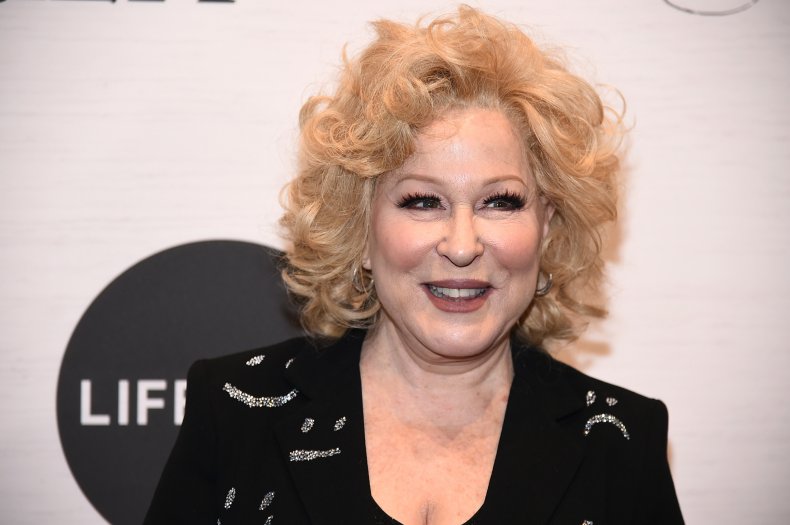 Television personality Piers Morgan snapped back: "Oh, God. Bette Midler's a racist."
While author Tim Young tweeted: "Bette Midler is a racist piece of s***... pass it on."
Singer Kaya Jones criticized Midler for taking aim at an immigrant, tweeting: "You're classless. Making a racist rude comment like that to an immigrant. Shame on you old lady. Praying God heals your wicked heart."
Another tweet reads: "Are you actually mocking an immigrant who became the First Lady of the United States for her accent?"
While another person wrote: "My Mother and many immigrants to this country have an accent due to English being their second, third, fourth language...@BetteMidler = xenophobe."
Some pointed out that Melania Trump is believed to speak five languages. Alongside her native Slovenian, the First Lady said in a 2016 interview with MSNBC that she is also fluent in English, French, Italian, and German, though this claims remains unproven.
Talk show host Ross Kaminsky responded to Middler: "How many languages do you speak, Bette? Melania: Slovenian, English, French, Italian, and German."
Libertarian Party candidate Todd Hagopian added: "Leftists mocking an immigrant from Slovenia, who speaks five languages, and grew up to become the First Lady of the United States of America. How woke of you, Bette Midler."
However, Midler's joke was defended by some, with one tweet reading: "It would actually mean something if the people upset at Bette Midler for her bad tweet mocking Melania Trump's English didn't support a President who locks up immigrant kids, complains brown and black people come from s***hole countries and mocks, well, everyone."
During her speech, Trump made a plea for racial harmony and offered her condolences to those who have lost loved ones to COVID-19.
"Stop the violence and looting," Trump said as protests continued over the police shooting of Jacob Blake in Wisconsin.
"Like all of you, I have reflected on the racial unrest in our country," she said. "It is a harsh reality that we are not proud of parts of our history. I encourage you to focus on the future while still learning from the past."
She added: "I urge people to come together in a civil manner so we can work and live up to our standard American ideals. I also ask people to stop the violence and looting being done in the name of justice, and never make assumptions based on the color of a person's skin."
On the issue of coronavirus, the First Lady offered condolences to Americans who had lost loved ones to coronavirus as the U.S. death toll surpasses 180,000.
"My deepest sympathy goes out to everyone who has lost a loved one, and my prayers are with those who are ill or suffering," she said.