Bette Midler Turns 75, Condemns Mitch McConnell Over Stimulus: 'He Refuses To Give You Relief'
Veteran actress and singer Bette Midler is continuing to use her huge platform to put pressure on the Trump administration, even as she celebrates her 75th birthday today (December 1).
This time, the Hocus Pocus actress has lashed out at Mitch McConnell in a scathing rant about delays in delivering the stimulus package amid the ongoing coronavirus pandemic.
"To small business owners & unemployed in Georgia: #MitchMcConnell has had a relief package on his desk for months," Midler wrote. "He refuses to negotiate to give you relief & will continue as long as he is Senate Majority Leader. Don't waste your vote on #Purdue or #Loeffler! #FliptheSenate."
There have been months of stalled negotiations in delivering the package to Americans and this week the Senate Majority Leader said that the Democrats' "all or nothing" approach has backfired.
Congress passed its first COVID-19 relief package eight months ago.
"The American people are counting on us to finish strong," the Kentucky Republican said. "There is no reason—none—why we should not deliver another major pandemic relief package to help the American people through what seems poised to be the last chapter of this battle."
However, McConnell stressed that an agreement on government funding must be reached for the National Defense Authorization Act as well as the confirmation of the judicial appointees of the outgoing president, Donald Trump.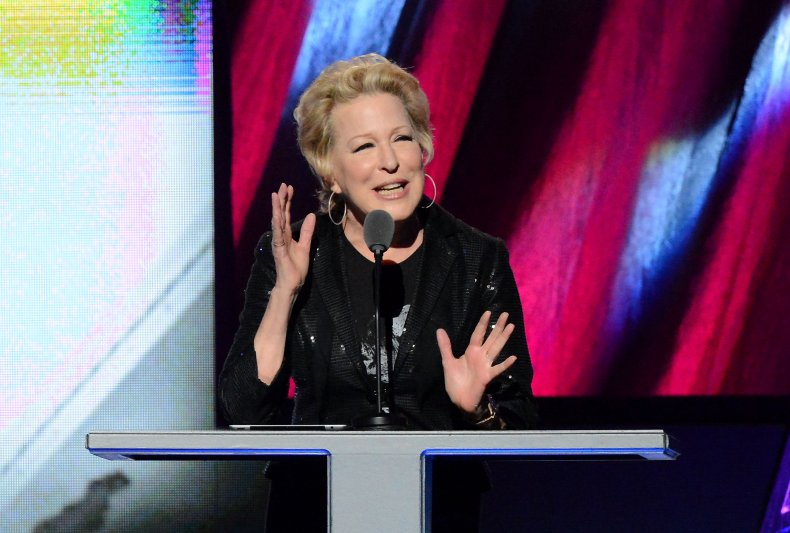 As the Senate Majority Leader, McConnell has become something of a poster boy for the delay in delivering the stimulus package.
Last week, a TikTok went viral that featured a man angrily berate the politician, asking: "Where the f***ing stimulus at you motherf*****?"
Midler later tweeted: "Yes, it's officially my birthday, and I am 75. How the hell did that happen?"
The "Wind Beneath My Wings" singer is an ardent opposer of Trump and the GOP and frequently uses her platform to lambast the president.
Last month, she tweeted a scathing open letter directed at Trump, mocking the president's refusal to concede and urging people to ignore him.
"Dear Donnie," she began. "I know you are a bottomless pit of need, but really, dude, the rest of us have lives to lead, and we just can't pay any more attention to you."
Referencing the coronavirus pandemic, she added to her two million followers: "There's 250,000 people dead, the economy sucks, and I'm not feeling too good myself."
She ended her open letter by telling Trump: "Face it! You lost! Grow a pair and go!"