Bette Midler Tweets 'Women Are the N-word of the World,' Apologizes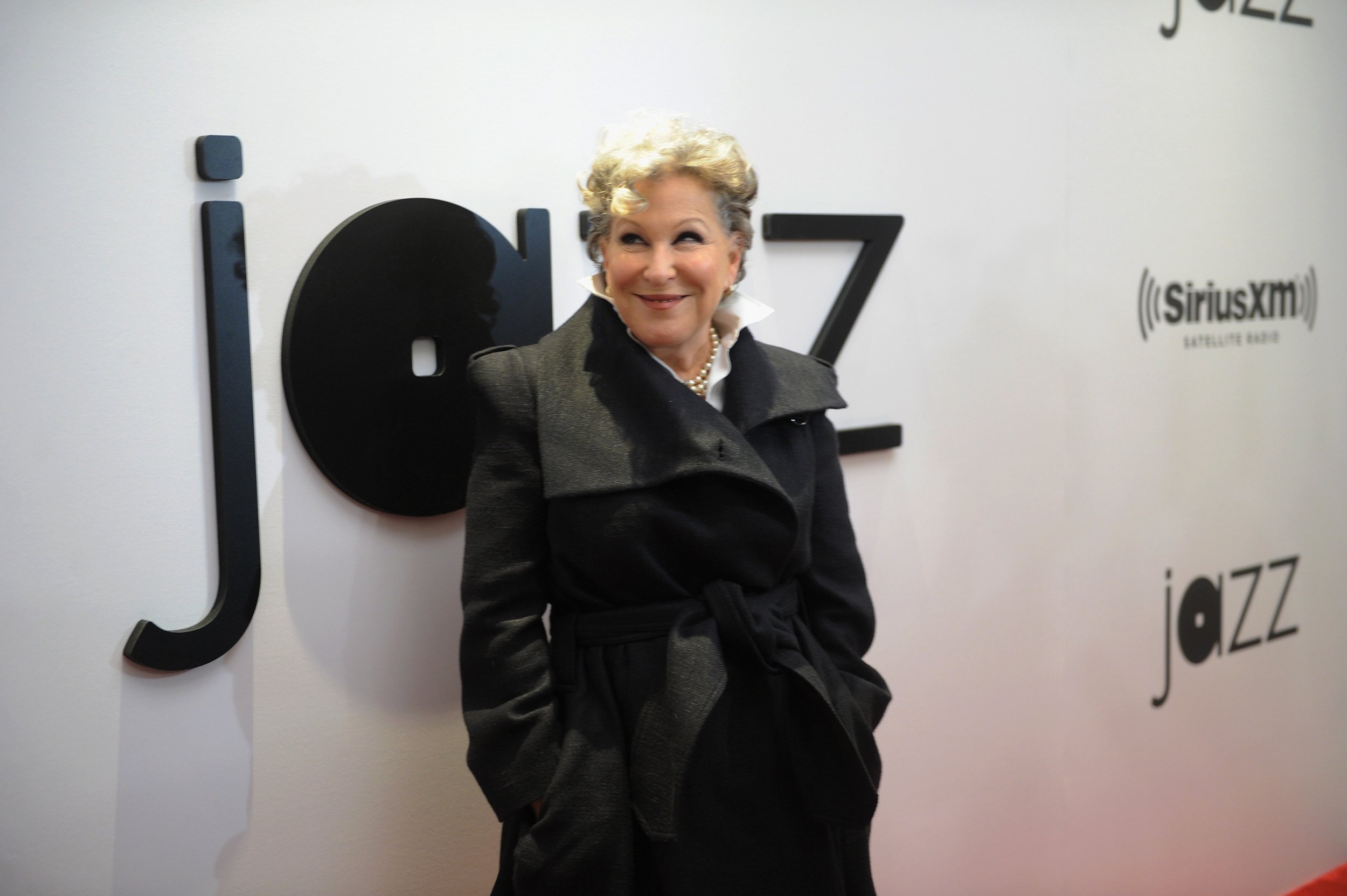 Bette Midler has apologized for a tweet in which she referred to women as "the n-word of the world."
On Thursday, the 72-year-old singer, songwriter and actress tweeted, saying women were "the most disrespected creatures on earth." "Raped, beaten, enslaved, married off, worked like dumb animals; denied education and inheritance; enduring the pain and danger of childbirth and life IN SILENCE for THOUSANDS of years," Midler wrote.
The tweet was not well received by her fans, many of whom said Midler should never have referenced the "n-word." Tim Black, a motivational speaker with more than 50,000 followers on Twitter, slammed Midler for her words. "This is why we can't have nice things," Black wrote. "Black women were literally and legally property. Fact: Many white women/abused slaves right along with their husbands. Respect American history."
Despite the backlash, Midler doubled-down on her tweet and said: "I gather I have offended many by my last tweet. 'Women are the...etc' is a quote from Yoko Ono from 1972, which I never forgot. It rang true then, and it rings true today... This is not about race, this is about the status of women; THEIR HISTORY."
Unsurprisingly, Midler's defense of the tweet only made people angrier. Ohio state senator Nina Turner responded: "I see you have decided to double-down on this insensitive, ridiculous madness. Your arrogance and deliberate disregard for the experiences of black woman and by extension the black community as a whole is breathtaking. Your privilege is showing!"
Rapper Talib Kweli Greene wrote: "Nah. This apology don't get it. I'm a big fan of your work Bette Midler but this will not do. Black women exist. They are treated like n*****s. You are not. You have never been treated like a n****r. Trust. Please stop erasing black women. Thank you."
Eventually, Midler accepted that her tweets were in bad taste and deleted both. Late on Thursday night, Midler tweeted: "The too brief investigation of allegations against Kavanaugh infuriated me. Angrily I tweeted w/o [without] thinking my choice of words would be enraging to black women who doubly suffer, both by being women and by being black. I am an ally and stand with you; always have. And I apologize."
The concession tweet has received nearly 2,000 responses—from a mix of people accepting the apology and others still angry.