Monday's Episode of 'Better Call Saul' Revisited the Bible's First Great Crime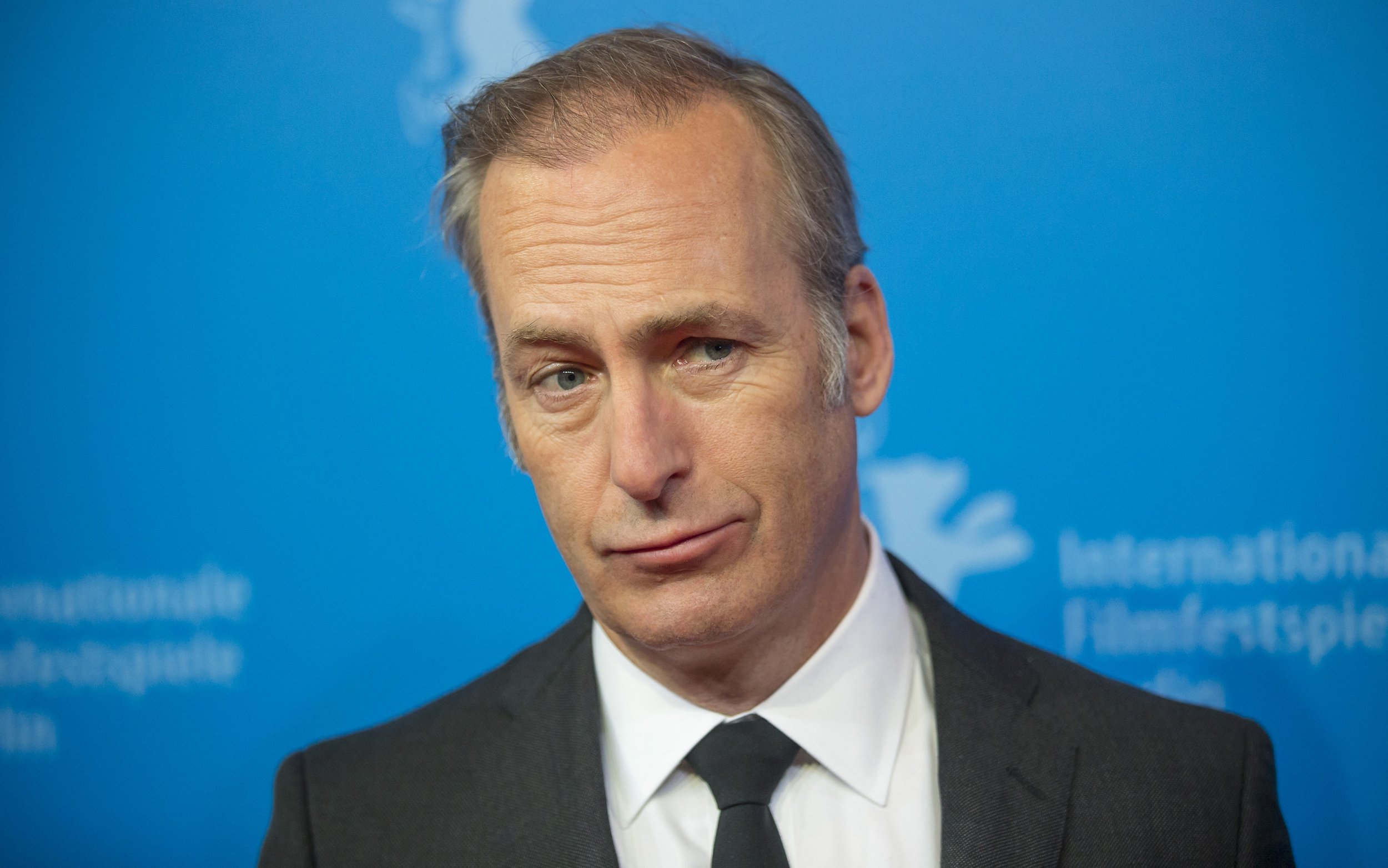 Bickering brothers: If not the oldest story there is, students of the Old Testament would suggest it is the third-oldest, after creation and original sin. Cain and Abel, meet Chuck and Jimmy McGill (Michael McKean and Bob Odenkirk). As is known by fans of Better Call Saul, which in Monday night's episode reached a turning point in the relationship between the McGill siblings, the underlying theme of the Breaking Bad prequel has always been: Am I my brother's keeper?
Monday night's Season 3 episode, "Chicanery," at long last placed Albuquerque's quibbling siblings in the ring against one another in the only appropriate forum: a courtroom. This was the inevitable intersection of two destinies not far from the intersection of I-40 and I-25. This was arguably the most riveting courtroom scene since Lieutenant Daniel Kaffee (Tom Cruise) wasted Colonel Nathan Jessup (Jack Nicholson) in A Few Good Men.
This was a cross-examination, but also a clearing of the electromagnetic air to which Chuck has long claimed to be hypersensitive. Did the elder McGill brother suffer from a rare and little-known physical affliction or was it psychosomatic was always secondary to the larger question: To what extent would the people in Chuck's life, both personally and professionally, indulge him the impositions that his conditions placed upon them?
Brothers have long been portrayed, from Esau and Jacob in the Book of Genesis to Charlie and Alan Harper in Two And A Half Men, as rivals. It gets messy. Dick Whitman, alias Don Draper, disavowed his half-brother, Adam, who then hung himself in Mad Men. One of the few healthy sibling relationship portrayals of the past decade or so occurred on Entourage (Johnny and Vincent Chase), which was, ironically, a show about bros. What transpired on Better Call Saul this week, however, was next-level, "I know it was you, Fredo," male-feasance.
While neither series co-creators Vince Gilligan and Peter Gould nor any of the characters have ever overtly stated it, Chuck's electromagnetic hypersensitivity appears to have been brought about by a traumatic event for him: lifetime grifter and little brother Jimmy passing the bar. Years earlier, Chuck had used his estimable legal reputation to rescue his baby brother from sure prison time after Jimmy had perpetrated a "Chicago Sunroof" (defecating through the open sunroof of a vehicle) on a nemesis. The elder McGill then installed his Chicago-area brother in the mail room of his Albuquerque-based law firm, Hamlin, Hamlin & McGill.
How did Jimmy repay his brother's largesse? In the worst manner possible: He clandestinely attended an online law school (the University of American Samoa) and passed the bar exam. Instead of being proud of his sibling's furtive ambition, Chuck, Georgetown Law grad (one wonders what he would think of Tiffany Trump's impending enrollment) and partner at his firm, took extreme umbrage. "I know what you were," Chuck exploded in Season 1. "What you are. People don't change. You're Slipping Jimmy [McGill's nom de grift]...and Slipping Jimmy with a law degree is like a chimp with a machine gun."
Chuck was not wrong. However, as Chuck's self-diagnosed medical condition reverted his lifestyle to that of a 12th-century hermit, it was Jimmy who was his most loyal servant. Jimmy long suspected that Chuck's condition was bogus, but he indulged it by acting as a one-man TaskRabbit. Whatever supplies Chuck required, at whatever time, Jimmy delivered them, while always remembering to leave his cellphone and wristwatch in Chuck's mailbox. This was never a question of Chuck's health; this was a matter of kid brother subordinating himself to the first-born.
Chuck and Jimmy both paid their dues as one another's keepers, the latter continuing to provide assistance even after learning that Chuck had solely been responsible for Hamlin, Hamlin and McGill failing to hire him as an associate. Jimmy could get over his brother betraying him—he just would not accept the firm betraying his closest friend, former associate Kim Wexler. That led to Jimmy doctoring a legal document, a felony he did not for his personal gain but to right a wrong: the mega-firm Hamlin, Hamlin & McGill poaching a client away from the industrious sole practitioner, Wexler. When Jimmy confesses the crime to Chuck in order to appease what appears to be an acute attack of his electromagnetic hypersensitivity (its pathology is irrelevant), Chuck sets the wheels in motion for Jimmy to lose his license to practice law.
All of which led to Monday night's showdown, a high-stakes poker game played out as a New Mexico bar association disbarment hearing. Chuck's strengths, his brilliance and his esteemed legal standing, would be the roots of his fatal weakness: intellectual arrogance. When explaining that he could not have possibly mistyped the number of an address on a contract (the aforementioned crime) that is at the core of the dispute, Chuck says, "I knew it was 1216. One after Magna Carta."
The younger brother would prove to be a superior foe in court not because he is smarter, but because he better understands the nature of their relationship. In the courtroom scene, Jimmy tries a cheap ploy (planting a cellphone on his person), one that he knows Chuck will foresee and intercept (the battery has been removed). Then, with the artistry of a magician, Jimmy asks Chuck to check his suit pocket, where the supposedly toxic, at least to Chuck, battery had been sitting for nearly two hours. In Texas Hold 'Em, this is known as "coming over the top."
Chuck is finished, and he knows it. This was career fratricide. Chuck always had more to lose in this battle between brothers than Jimmy did, and while Jimmy broke the law, on multiple occasions, and confessed to it, Chuck did something worse: He attempted to destroy his brother because he was jealous of him.
Earlier in that courtroom scene, Chuck McGill called the law "mankind's greatest creation." And yet in this climactic sibling showdown, this fraternity row, he had exposed himself as not very different from the man who, from a biblical perspective, had committed man's first crime. He had upon him the mark of Cain. This time, though, Abel killed Cain.