'Better Call Saul' Season 6 Release Date: Will There Be Another Season of the AMC Show?
The most recent season finale of Better Call Saul sets up a number of plot points that have left fans of the Breaking Bad spin-off very excited for another season.
Luckily, AMC has already confirmed that Better Call Saul will be back for Season 6. However, they have also announced that Season 6 will be the last set of episodes from the series, which airs on Netflix outside of the U.S. and Canada.
AMC announced Better Call Saul Season 6 in January 2020, a few weeks before the most recent set of episodes aired on the channel. In a statement at the time, showrunner Peter Gould said: "From day one of Better Call Saul, my dream was to tell the complete story of our complicated and compromised hero, Jimmy McGill — now AMC and Sony are making that dream come true.
"We couldn't be more grateful to the fans and critics who are making this journey possible. Next month, we start work on the sixth and final season — we're going to do our damnedest to stick the landing."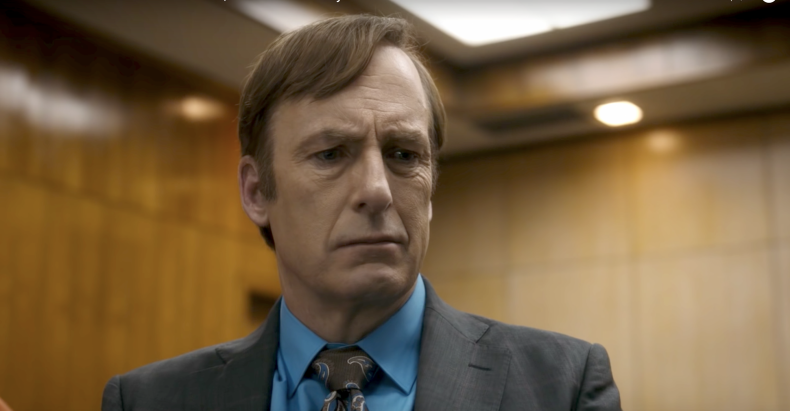 When AMC announced they had green-lit Better Call Saul Season 6, they also revealed a number of pieces of information about the season. According to the network, the final part of the series will have an extended episode order, with 13 episodes rather than the usual 10. They also said these episodes are expected to air in 2021, though it remains to be seen whether this will be affected by industry-wide production shutdowns caused by the coronavirus pandemic.
Although it is assumed that these final 13 episodes of Better Call Saul will all air together, fans should also be prepared for a split in Season 6. Sister show Breaking Bad divided its final season into two parts, so Better Call Saul could follow suit and air in two chunks of six and seven episodes.
As with previous seasons, episodes are expected to debut on Netflix internationally the day after they air on AMC in the U.S.
Speaking to Deadline, Gould provided fans some hints about what they can expect from the next season. Asked what would happen between Jimmy (played by Bob Odenkirk) and Kim (Rhea Seehorn), he said: "There's a lot of bad things that could happen to people while they're still alive. What's going to happen? There's a universe of possibility. Sometimes, the most satisfying thing to me in the audience isn't necessarily the thing that's going to make the character happy."
Asked how neatly the finale will line up with the beginning of Breaking Bad, Gould teased: "The story we're telling is of Jimmy McGill and Kim Wexler and Mike Ehrmantraut and Gustavo Fring, and if having Walt and Jesse turn out to be two that could be pivotal to the story then, absolutely, we would love to have them."
Better Call Saul Season 6 is coming to AMC and Netflix in 2021.