Better Made Chocolate-covered Potato Chips: When They are on Sale and Where to Buy
Better Made has announced the return of their seasonal chocolate-covered potato chips. The Detroit-based company shared the news via social media yesterday, simply stating: "It's almost that time of year! Chocolate covered potato chips coming soon!"
Though no launch date has been released just yet, Better Made has teased that the chips are coming soon. Last year, Better Made relaunched the chips on November 5, so hopefully, they will make a return around that time this year.
The chips, that are available seasonally, come in milk chocolate or dark chocolate. The chips were previously sold on other websites for around $12.99.
We have reached out to Better Made for a comment on the launch date and RRP and will update this article when we hear back.
According to Click on Detroit, Better Made has produced its chips in Detroit, Michigan, since 1930, making the family-owned company nearly 90 years old. When Better Made was founded there were 22 potato chip companies in Detroit, but Better Made is the last company remaining.
Better Made uses up to 350,000 pounds of potatoes every day, sourcing the potatoes from Michigan for 10 months of the year, and Florida, Missouri, Indiana, North Dakota, Minnesota for the remaining two. The potatoes are washed multiple times, with the waste starch being used by another local company to create award-winning vodka. Local farmers use the potato peels and discarded potatoes for cattle feed, so there is little to no waste in the production of the potato chips.
The potatoes are then washed, rinsed and sliced before entering the frying process, using only 100% cottonseed oil. The chips are then seasoned and sorted before a computer measures the chips ensuring each bag contains the correct amount. They're then packaged and ready to be shipped.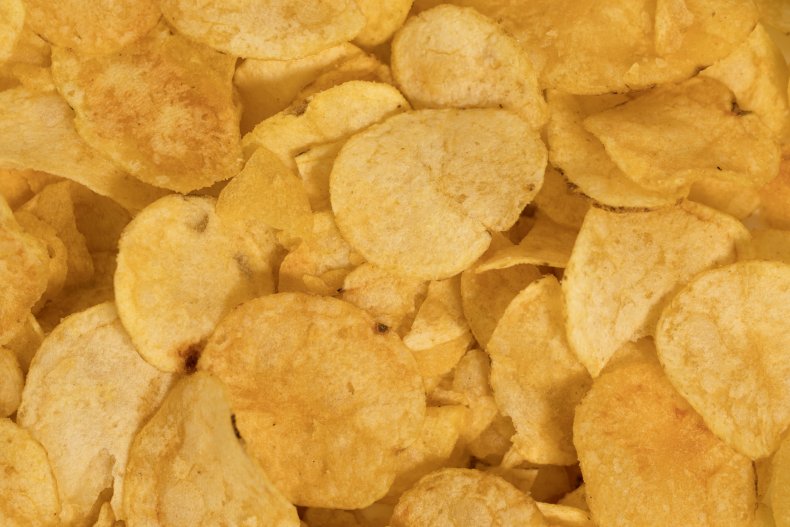 According to the Better Made website, the chips are untouched from when the potato arrives at the factory until the customer opens the packet.
As well as chips, Better Made makes popcorn, pork rinds, pretzels and more. And the chocolate-covered potato chips are not Better Made's only seasonal product, as the 36 Count Case for Halloween is on sale now at $7.99.
Fans can also purchase Better Made merchandise like apparel, kitchen equipment, commemorative tins, and even a college gift set. The chips are available to order from the Better Made online store and are sold in stores across Michigan, and 14 other states.
Last year, Better Made expanded to stores in Florida, Texas, South Carolina, North Carolina, Maryland, Missouri, Louisiana, New York, Connecticut, Nevada, Virginia, Pennsylvania, Alabama, and Mississippi, according to Detroit Free Press.