Betting Lines for 2019 National League Division Series: Cardinals vs. Braves, Dodgers vs. Nationals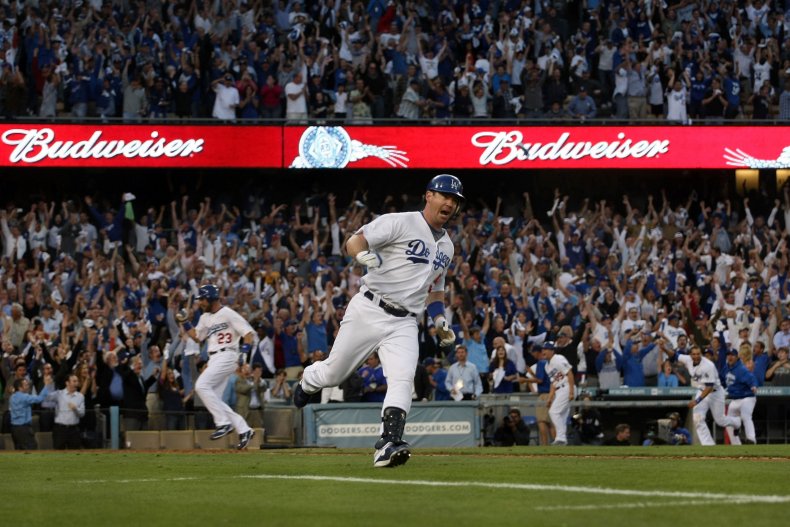 Following two wild-card games played earlier this week, the stage is set for the MLB National League Division Series. The Washington Nationals will face the Los Angeles Dodgers on one side and the Atlanta Braves will play the St. Louis Cardinals on the other.
The Nationals earned their berth via a win or go home wild-card game against the Milwaukee Brewers. Following the injury of 2018 National League MVP Christian Yelich, the Brewers were doubted by many to make a run in the postseason. During the game, the Brewers took a demanding 3-1 lead and carried the advantage until the 8th inning when 20-year-old Juan Soto hit a bases-clearing triple to put the Nat's ahead 4-3. The Nationals were able to seal the deal in the 9th and advance to the division series.
St. Louis Cardinals vs. Atlanta Braves
Game 1 of the NLDS begins in Atlanta where the NL Central champion St. Louis Cardinals face the NL East champion Atlanta Braves. These two teams met six times during the regular season with the Braves winning four of the games. Their last meeting in the postseason came in 2012 when the Cardinals won.
Statistically, the Braves have the edge on offense placing third in the NL in runs scored and OPS (on-base plus slugging percentage), while the Cardinals placed 10th and 11th in the same respective categories. The lines for the series are listed below.
DraftKings Sportsbook: Braves -136, Cardinals +113
Bovada Sportsbook: Braves -150, Cardinals +115
MyBookie: Braves -140, Cardinals +120
Los Angeles Dodgers vs. Washington Nationals
With home-field advantage, the Los Angeles Dodgers come into the series not only as favorites, but also as a popular World Series pick.
The Dodgers finished their series with the best record in the National League at 106-56, while the Nationals finished second in the NL East with a record of 93-69. During the regular season, the two teams met a total of seven times with the Dodgers winning four of those games. Despite the differences in records and seeding, the Nationals finished second in the NL in run differential and have a strong group of pitchers including four-time Cy Young winner Max Scherzer and 2019 NL win leader Stephen Strasburg.
While the Dodgers are attempting to return to the World Series for the third straight season, the Nationals are trying to secure their first win in a division series. The current odds for the series are listed below.
DraftKings Sportsbook: Dodgers -235, Nationals +192
Bovada Sportsbook: Dodgers -250, Nationals +185
MyBookie: Dodgers -225, Nationals +185
Game 1 of both best-of-five series begins on Thursday and will be broadcast on TBS.