'Dirty John' on Netflix: Where Are Betty Broderick's Children Now?
Dirty John: The Betty Broderick Story delves into the case of Betty Broderick (played by Amanda Peet), who shot dead her ex-husband Dan Broderick (Christian Slater) and his second wife, Linda Broderick (Rachel Keller) on November 5, 1989.
Across eight episodes, Dirty John: The Betty Broderick Story traces the beginning of Betty and Dan Broderick's love story in 1965 through to their divorce in 1985 and his death in 1989.
Dan and Betty Broderick married in 1969 but divorced in 1985 when Dan Broderick moved out of the family home. He later admitted to having an affair with his assistant, Linda Kolkena.
They had four children together: two daughters, Kim and Lee, and two sons, Rhett and Daniel Broderick. In the series, Betty and Dan's children are called Tracy (Lily Donoghue), Jennifer, Ryan, and Anthony.
As seen in the series, Betty and Dan Broderick were embroiled in a five-year-long bitter and emotional custody battle famously known as Broderick v Broderick, with Dan being granted sole custody in the end.
The outcome of the custody battle ultimately devastated Betty. The agreement meant Dan Broderick had the final say on Betty Broderick's visitation rights and contact with her children.
Betty Broderick fought a long and hard battle for custody of her children up until she killed Dan and Linda Broderick
In her 2015 memoir, Betty Broderick: Telling on Myself, she wrote: "I absolutely adore my children, from the first moment of the day to the last, and still do
"They were my priority and I wanted so badly for them to have a happy childhood."
In November 1989, Betty Broderick stole her youngest daughter's Lee Broderick's house key and traveled to Dan's home.
As Dan and Linda Broderick lay sleeping, Betty Broderick fired the gun at the couple five times before contacting her daughter Lee and Lee's boyfriend.
She then turned herself into the police and never denied killing the couple.
On December 11, 1991, at a Californian courthouse, 44-year-old Betty Broderick was found guilty of two counts of second-degree murder for the deaths of Dan and Linda Broderick.
Betty Broderick was sentenced to 32-years-to-life in prison and remains incarcerated today.
Where are Betty Broderick's children now?
Following their mother's incarceration, the Broderick children gave several interviews about what happened between their parents and their mother's subsequent imprisonment.
The Broderick children remain close but have remained divided over the extent to which their mother was responsible for Dan Broderick's death, as well as whether they want her to remain in jail.
Kim Broderick
Betty Broderick's eldest daughter Kim testified at her trial in 1991.
She told the court her mother called her soon immediately after killing Dan and Linda Broderick, confessing to the shooting.
In an Oprah interview with her brother Dan Broderick in 1992, Kim Broderick revealed her mother blamed her for putting her in prison.
She also said she wished her mother would apologize for "what she did to their family."
In 2014, Kim Broderick published her book Betty Broderick, My Mom: The Kim Broderick Story. In it, she recalled visiting her mother in prison which she described as "the worst heartache and sorrow I could ever imagine" outside of her dad being killed.
Today, Kim is married and lives in Idaho with her husband.
Lee Broderick
Lee Broderick is the second daughter of Dan and Betty Broderick.
Lee, who was 18 years old at the time of her father's death, testified in defense of her mother at her trial.
Alongside her brother Rhett Broderick, today Lee supports her mother's release from prison and testified at her second parole hearing in 2010, which was subsequently denied.
CBS News reported she told the hearing: "She should be able to live her later life outside prison walls" and suggested Betty Broderick could live with her.
Today, Lee is believed to be living in Idaho.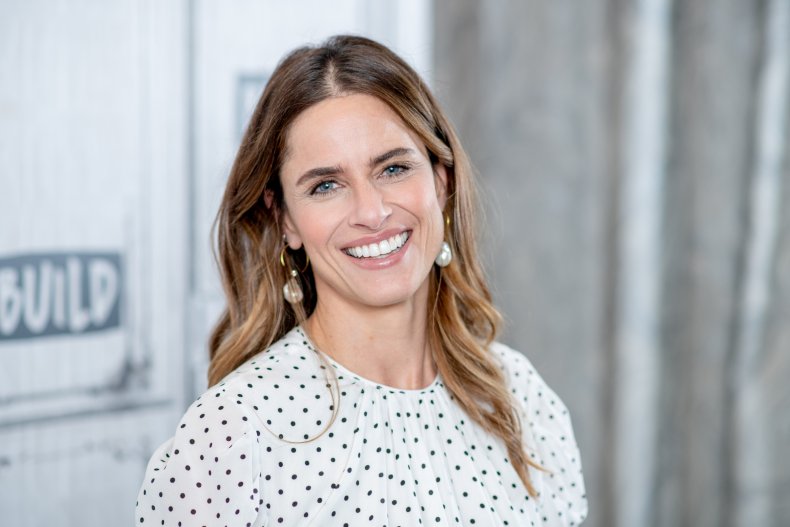 Dan Broderick
Dan Broderick is the eldest son of Betty and Dan Broderick.
Like Kim, Dan Broderick does not support the release of his mother from prison.
The San Diego Union-Tribune reported at her 2010 parole hearing, Dan Broderick stated his mother was "hung up on justifying what she did" and shouldn't be released."
He continued: "In my heart, I know my mother is a good person."
"But along the way she got lost. Releasing a lost person into society could be a dangerous mistake."
Dan Broderick is married and has three children.
Rhett Broderick
Rhett Broderick is the youngest child of Betty and Dan Broderick.
He was just 10 years old at the time of his father and stepmother's death.
Speaking during a 2005 interview on Oprah, Rhett recalled he heard the news about his father's death through a family friend.
He said: "I wasn't really surprised. On multiple occasions [my brother and I] went to my dad and said to him that we wanted to live with my mom and that not having her kids was driving her crazy—and that she could do something extremely irrational if she didn't have us."
Like his sister Lee, Rhett supports his mother's release from prison.
Speaking on Oprah in 2005, Rhett said: "Keeping her in prison isn't really helping her. She's not a danger to society—the only two people she was a danger to are dead."
Today, Rhett is married with children and lives in Idaho.
Dirty John: The Betty Broderick Story is streaming on Netflix now.