A rescued dog named Betty White broke adoption application records at a Houston shelter this week, reaching the maximum allowed applications (10) in just two hours.
Just like her namesake, the Houston Humane Society (HHS) said, Betty White the dog is strong and resilient after spending most of her life on the streets.
The canine arrived at the shelter just days after the actress' death on December 31.
The dog was found wandering the streets of Houston, a "scruffy little Maltese mix, severely matted...in rough shape," Angelina Saucedo, HHS's marketing manager told Newsweek.
"We knew it was only fitting to name her after Betty White for her strength and resilience," she added.
Upon arrival, vets had estimated Betty White to be an elderly dog due to her appearance, with faeces and urine in her tail, matted fur and severe malnourishment.
It was only when she was fully examined that her teeth showed her to be just one year old. "Not a senior pup by any means," said Saucedo.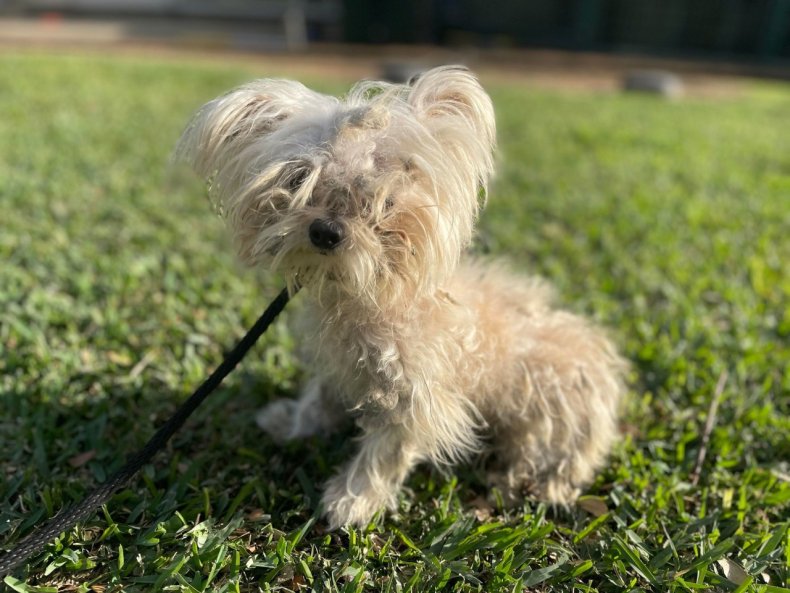 After posting her story to Facebook though, the shelter received support from both Texans and those further afield, including a groomer who completely transformed Betty White inside-out.
"A lot of people reached out wanting to provide her with, you know, donations and toys and treats but one particular person reached out wanting to give her a groom so she received a glam session," said Saucedo. "You can just see the makeover that she received has helped her blossom with her personality.
"She's more friendly. She's more welcoming to people cuddling with her. So we're just really thankful for the love and support from the community here not only in Houston, but nationally."
It wasn't just Betty White's physical appearance that needed some TLC—so did her health. She arrived with heartworms, a disease common in pets that are outdoors and is contracted by a bite from an infected mosquito.
"So she must have been on the streets for a while. We don't know how long. But we know that it does take a while for a dog to become heartworm positive. So for her just being a year-old, she she had to be on the streets for a while."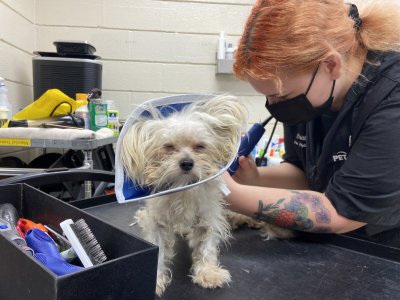 Fortunately, heartworm is treatable, but not without a hefty price for medication—something HHS worried would reduce the amount of applications.
An unnecessary worry however as within two hours, the shelter had reached the maximum applications for Betty White's adoption.
"Betty White, of course, she's a smaller dog. She's named after a legend. It took about less than two hours for applications to just flood in when we reached our limit. 10 was a number that we knew we had to cut it off. Otherwise, we were just going to break so many hearts by letting them know that they were not going to adopt Betty," said Saucedo.
"Receiving 10 within less than two hours was something that again, we had never seen before for a dog."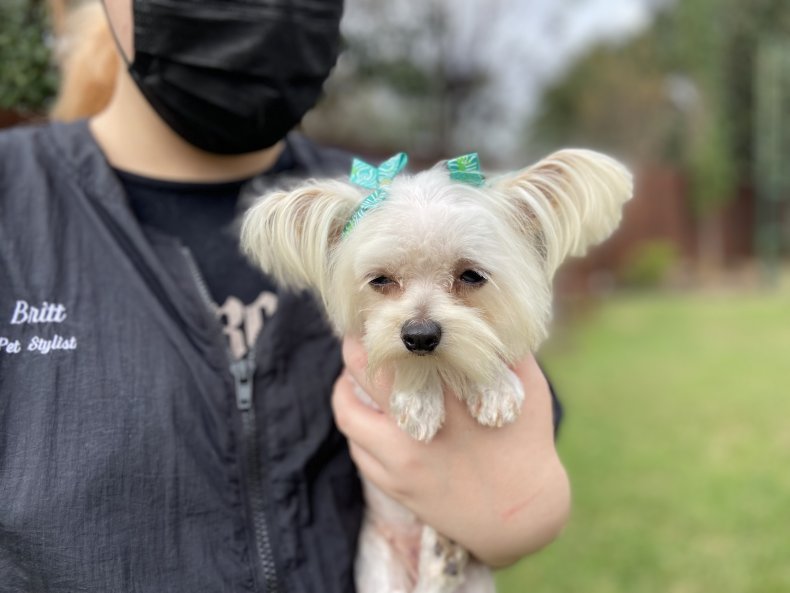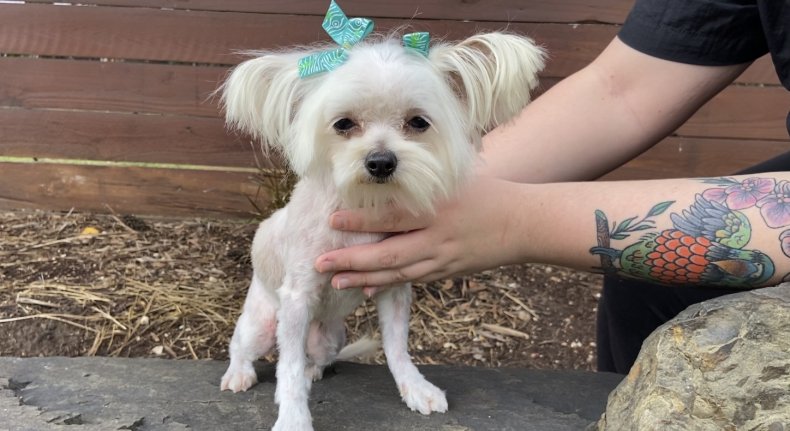 In a happy ending to the story, Betty White arrived with new family at her forever home on Thursday, after various meetings at the shelter to decide the perfect fit. Betty White now has two human siblings in a home that has experience caring for a dog its whole lifetime.
"So we're excited for Betty, because she's only one. So we're hoping that you know, this family can also keep her until, you know, she crosses over the rainbow," explained Saucedo.
"We did break the news to several of those other nine families, and we actually had one of them come in and adopt a terrier, so a different dog. And they decided to name the dog Betty."
The late actress Betty White has impacted the shelter in more ways than just her name too, as shelters across the U.S. prepared for Monday, January 17 with the "Betty White Challenge" expecting floods of donations to animal shelters to honour what would have been her 100th birthday.
HHS has been honouring the Hollywood legend and animal advocate's birthday month with a Betty White memorial fund in her name, where donations will go towards caring for rescued animals and finding their own forever home.
"Without the support from folks like Betty White who promote caring for animals and life saving work for animals, [and the] support from people who care about the mission, our mission cannot continue," summarized Saucedo.