Betty White Isn't Dead, Fans Just Want Her Not Kylie in 'WAP' Video
Today, Betty White's name was trending on social media. It's wasn't because of sad news, though. Fans wanted Kylie Jenner removed from Cardi B and Megan Thee Stallion's "WAP" music video and have her replaced with the Golden Girls actress.
This morning, the steamy music video dropped on YouTube. Jenner makes a cameo appearance, along with rappers Rubi Rose and Mulatto, in the star-studded video. Unfortunately viewers who weren't too thrilled about Jenner's cameo in the video.
A Change.org petition was created to remove Jenner from the video. The online petition has about more than 8,000 signatures and draws near its 10,000 signature goal line.
In the details section of the petition, the caption stated, "The video was perfect until we saw K and I wanted to throw my phone."
Twitter users also started a campaign for the music video to be reshot. New York Magazine writer Yashar Ali tweeted, "Betty White is trending because people are saying they wish she would have been in 'WAP' instead of Kylie Jenner."
But if other users didn't know about the music video and the campaigns, they would have been frightened and confused after spotting White's name trending. Initially, they thought something tragic happened to the 98-year-old actress.
MSNBC correspondent Joy Reaction tweeted, "Stop making Betty White trend!
Washington Examiner Tiana Lowe added, "Twitter should not allow Betty White to trend without stipulating that she's alive and well."
About three months, White spoke to Closer Weeklyabout her well-being during the pandemic. She had been keeping busy with crossword puzzles and playing Scrabble with friends over Zoom.
She said, "I'm blessed with incredibly good health. That's something you appreciate a lot."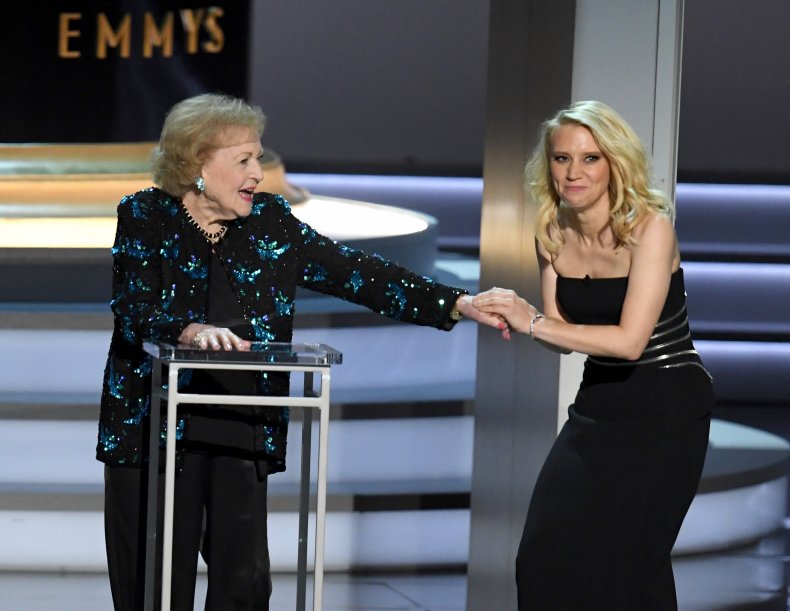 Check out the Twitter campaign for White to be in the 'WAP' music video:
@joshuachenault1 wrote, "Betty White on her way to film 'WAP' when Cardi told her they chose Kylie instead."
@nikkigames11 stated, "Hey my girl Rose aka Betty White was a looker back in the day she totally coulda been in."
@jakeyoncetv wrote, "OK but imagine a dramatic entrance in the WAP video and its Betty White living her best life. I would live."
@Veiledgg mentioned, "Right but do y'all know how 'WAP' would've been with one Betty White? She's an old school hot girl."
@lil_kk_ stated, "Betty White would have killed it in 'WAP.'"
@lovettejallow mentioned, "Betty White would have been a better cameo than Kylie in the 'WAP' video. Just saying."
@dumbitchgrande tweeted, "Would've been more iconic if they put Betty White in the 'WAP' music video instead of Kylie Jenner."