Betty White? Who Alex Trebek Wanted to Be the Next 'Jeopardy!' Host
Jeopardy! Host Alex Trebek filmed 35 episodes of the series before his death, and those episodes will continue airing through Christmas Day in 2020, but a new host will need to step in eventually. Not long before he passed, Trebek joked about who could fill his shoes.
He pitched someone truly classic to the entertainment scene, someone that would keep the audience on their toes: Betty White.
In Trebek's mind, it's a joke not because White isn't worthy, but because she doesn't exactly fit what the Jeopardy! audience has requested for the show's next host. "I joke with the audience all the time and I say, 'Betty White,' because they want somebody younger, somebody funnier," Trebek told ABC News in July. "Betty and I have been friends for a long, long time."
Fans of White know she's certainly not younger. White is currently 98 years old. Trebek was 80 at the time of his death from pancreatic cancer. White is undeniably funny, from her role on the classic sitcom Golden Girls to every film appearance she's made before and after. Wikipedia even calls White the actor with the "longest television career of any entertainer" as she's been acting since 1939.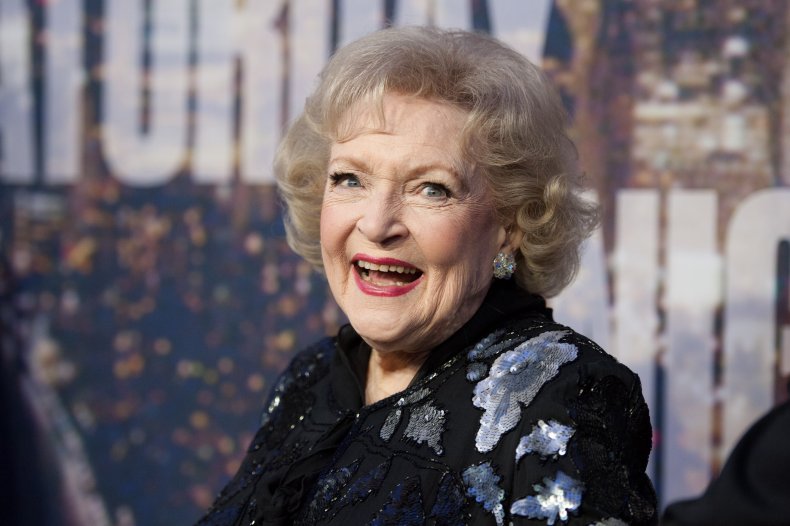 So far, ABC hasn't named anyone as Trebek's replacement. Sony Pictures Entertainment even said they won't be rushing to fill Trebek's spot when they commented on his passing to Variety last week. But fans have already listed some people they'd like to see hop in the position.
The leading suggested seems to be Star Trek alum LeVar Burton. The actor isn't opposed to taking the gig, either. A petition asking for Burton's hiring is circling the internet, and he shared it on Twitter himself.
ABC has some time before they need to find a new Jeopardy! host. Trebek's last episode will air on December 25. Past that, it's also possible Sony will decide to air trial periods with new hosts. Reality TV viewers have seen this in shows like Catfish. The MTV series spent a whole season testing guest hosts to replace Max Joseph. Eventually, they settled on Kamie Crawford, a fan favorite during the trial period.
What's known for sure is Jeopardy! has giant shoes to fill. Trebek was beloved even by occasional viewers, and his absence may be an adjustment, no matter how great the new host is.
Jeopardy! airs on ABC Monday through Saturday at different, local times. You can find your viewing hours here.