From 'Betty Whiteout' to 'Aaron Brr, Sir,' Michigan Gives Names to Hundreds of Snowplows
While handling the aftermath of a big snowfall can often be a headache, the Michigan Department of Transportation (MDOT) decided to find a way to have some fun with it.
After seeing a tweet in December 2020 showcasing a similar initiative in Scotland, Nick Schirripa, Communications Representative for the MDOT decided that he and his team should try to assign nicknames to the hundreds of snowplows that clean Michigan roads.
Schirripa told Newsweek that they decided to open it up to Michiganders and had a website designed where people could submit their suggestions. The call went out in January of last year and over the course of about six months, they received roughly 15,400 suggestions.
He said the suggestions were coming in so quickly that by February they were able to name about 75 of the DOT's roughly 330 snowplows.
Earlier this month, the DOT released the selection of about 299 names which included everything from "Plowthagorean Theorem" to "Salt-N-Peppa.'"
Schirripa said he and his colleague Courtney Bates were tasked with sifting through the names, selecting the final moniker and uploading them onto the agency's MiDrive website so that citizens could track which plows are out at any given time. Through the site, people can also gain access to a plow's dashcam to receive live footage of road conditions.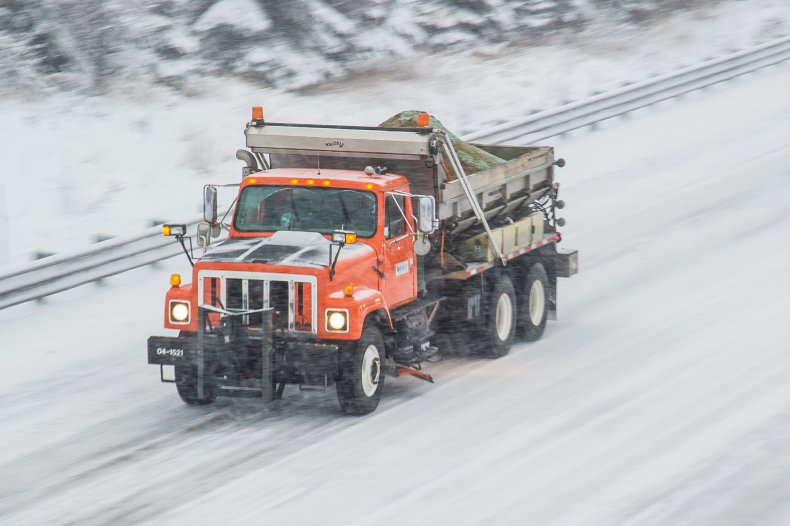 "It was very laborious, but a labor of love," Schirripa said.
He said off the bat there were a few thousand that needed to be eliminated and then from there, they eliminated any duplicates.
The team also passed along the selections to individual plow drivers so they would have a say in their own truck's name. To make the initiative even more personal, he said the team tried to assign names to plows used in the vicinity of where the person who submitted it lived.
Schirripa said he did not expect it to be something that the public grabbed on to as much as they have.
He said for his team the "intended consequence" of the initiative was to shine a light on the people who drive these plows all over Michigan. He said the work they do is some of the most dangerous work carried out by MDOT.
"Our plow drivers are superheroes," he said.
For the time being the names are not printed anywhere on the physical truck though Schirripa said they'd love to do so in the future.
In addition to finding the appropriate funds to do so, he said there is also a safety concern.
"The last thing we want is someone driving next to a plow, in the snow, on a highway trying to take a picture of 'Sir Salts- A- Lot,'" he said.