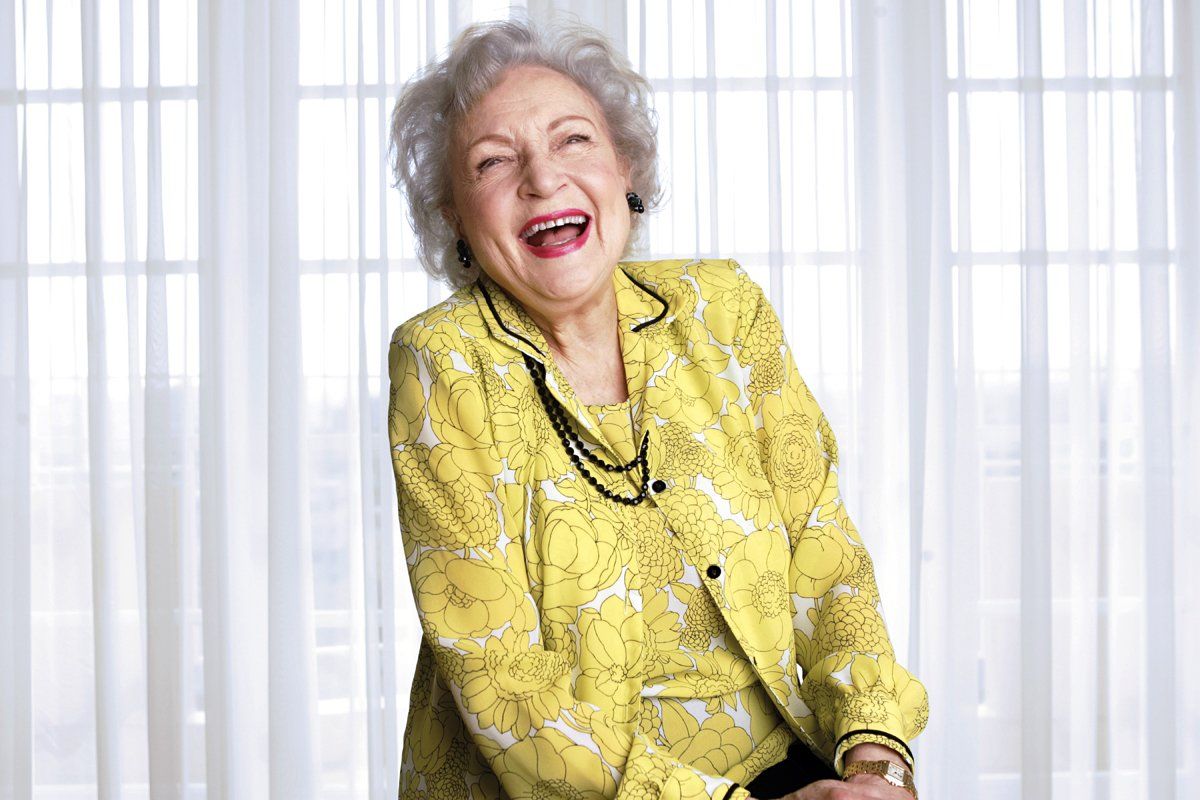 At 88, Betty White is an unlikely candidate for Hollywood's buzziest actress, and yet here she is in the thick of an irony-free resurgence. Hot on the heels of her ballyhooed Super Bowl commercial for Snickers, she's enjoying the type of career the starlets who populate "Who Wore It Best?" would love to have: numerous film and television appearances are lined up, including a hosting gig next month on Saturday Night Live (spawned by a Facebook campaign that chalked up half a million fans) and a starring role in a new sitcom, Hot in Cleveland. Based on recent interviews, White seems to be taking it all in stride, but her sudden cachet is pleasantly surprising. Her success subverts everything we think about the job prospects (not to mention life prospects) of aging women. It's a shame her new sitcom doesn't.
White's castmates in Hot in Cleveland are Valerie Bertinelli, Jane Leeves, and Wendie Malick, veteran sitcom actresses who have each celebrated at least a dozen 29th birthdays. They are talented, elegant, and beautiful women, but the show treats them like horses with broken legs. The title comes from a scene where, during a flight to Paris, mechanical troubles strand the trio in the Buckeye State. The men in Los Angeles ignore them, but in Cleveland, where the standards are lower, their dateability factor skyrockets. Bertinelli's character, Melanie, a wounded divorcée, decides to stay in Ohio after she falls for a bartender who, she comes to find out, is still married. White plays the lonely caretaker of Melanie's new house. The message for women of a certain age is that once you get old, all your social and romantic prospects evaporate. It's the type of role older actresses take to demonstrate that they have a sense of humor about their diminishing returns, but the idea that a woman's life shuts down when she becomes eligible for AARP membership is crippling for regular women who see it, and it's simply not true.
The sitcom for which White is most known, The Golden Girls, didn't shy away from the issues women grapple with as they age. But it wasn't a pity party; it was a silver-haired version of Friends—built around the idea that fun, friendship, love, and triumph don't have to end when you move from one phase of life to the next. The only thing on the air that's similar to it now is the new slice-of-life reality series Sunset Daze, which follows a sextet of 60ish women living in an Arizona retirement community. They're vibrant and funny: enjoying their golden years, not defeatedly wading through them. It's a rare example of reality television that genuinely reflects reality, rather than Hollywood's dystopic views of divorced and widowed empty nesters marching inexorably toward isolated, joyless futures. Like Sunset Daze, White's lioness-in-spring phase is a much-needed reminder to older women that life doesn't end until it ends. But in order to get the message, they'll have to pay attention to how White behaves in life, not how she acts on television.