Beyoncé and Jay-Z Headline Global Citizen Festival: Livestream of Event 100 Years Since Nelson Mandela's Birth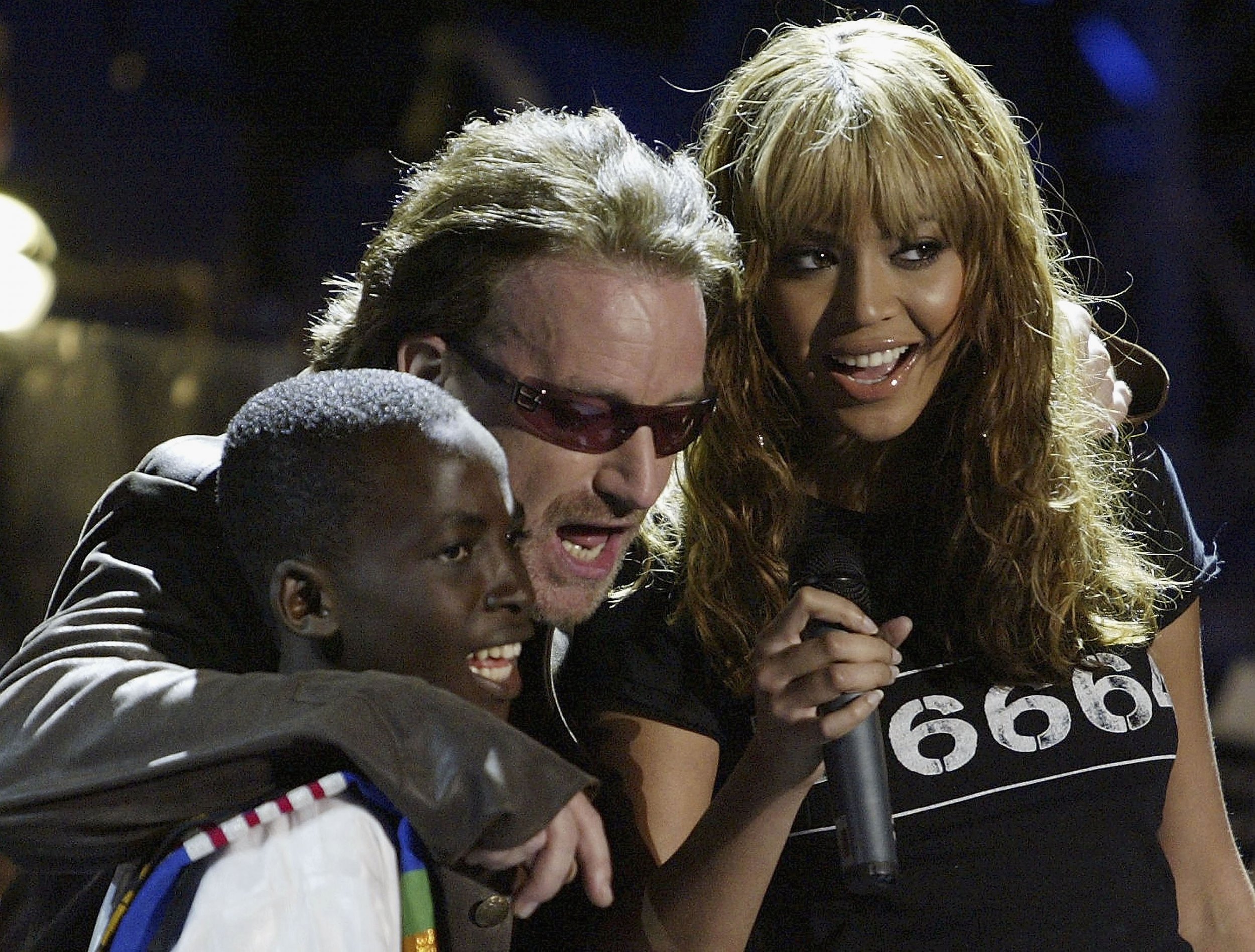 The Global Citizen Festival: Mandela 100, marking a century since South African president and anti-apartheid leader Nelson Mandela was born, takes place Sunday, December 2, in his home country with Beyoncé, Jay-Z and Ed Sheeran headlining in the name of ending extreme poverty.
Other performers in the festival at the FNB Stadium in Johannesburg include Pharrell Williams, Chris Martin, Usher, Wizkid, Cassper Nyovest, D'Banj, Eddie Vedder, Femi Kuti, Kacey Musgraves, Sho Madjozi and Tiwa Savage.
The festival, free for fans who take anti-poverty actions, begins at 2 p.m. local time, which is 7 a.m. EST. It will be livestreamed on YouTube below:
Ahead of the event, Beyoncé penned a letter to Mandela, who was born on July 18, 1918, and died in 2013.
"I first met you in 2004 at the 46664 AIDS Benefit Concert in Cape Town, and the impact you have had on my life resonates with me today and every day," the American singer wrote in the letter she posted on her website. "Your kindness and gratitude for every experience, and your ability to forgive are lessons I have learned and will pass on to my three children. My entire family holds you in high regard."
Beyoncé continued: "It is an honor for me to travel to South Africa this week in celebration of you and your efforts to right so many wrongs. You were a strategic warrior, a bold activist, and charismatic and well-loved leader. Your vision for dignity, for human rights, for peace and a South Africa free of racism and apartheid, allows us all to turn dreams into reality."
Her involvement in the Global Citizen Festival this year follows up her support for Mandela in previous years. In 2003, Beyoncé performed at a concert that Mandela hosted to bring awareness about HIV and AIDS. Two years afterward, Mandela called for efforts to "make poverty history" during a speech in Trafalgar Square in London.
Hugh Evans, who launched the Global Citizen Festival in 2012, said this year's edition is the biggest yet.
"On every way that we measure outcomes—the number of citizens engaged, the number of policy outcomes that are achieved, the number of lives that are affected as a result of those policy outcomes—we believe it has the potential to be the most significant campaign we've ever been part of," Evans told AFP earlier this year.
The goal was to raise $1 billion leading up to the festival to help the poorest people in the world, and half of the amount is intended for girls and women. Beyoncé, Jay-Z and the other performers will share the stage with world and private sector leaders who have committed to fighting extreme poverty.