Beyoncé Birthday Quotes: Celebrate Singer's 37th #BeyDay With These Sayings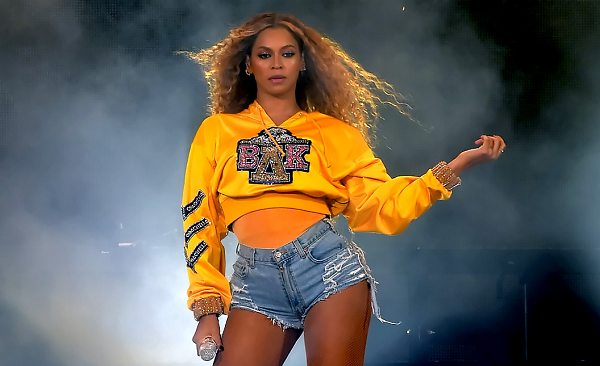 Beyoncé celebrated her 37th birthday on Tuesday.
The singer's legion of followers—otherwise known as the Beyhive—would likely prefer to recognize the day of Beyoncé's birth as a national holiday. Considering the cultural and musical impact Beyonce's had on the world, it would be fitting to spend her birthday flooding the streets, singing and dancing to her biggest hits celebration of her latest year of life. However, they'll have to settle by flooding Twitter with birthday wishes for #BeyDay.
In honor of Beyoncé's birthday, check out a few of her best quotes below:
"If everything was perfect, you would never learn and you would never grow."
"When I'm not feeling my best, I ask myself, 'What are you gonna do about it?' I use the negativity to fuel the transformation into a better me."
"I come from a lineage of broken male-female relationships, abuse of power, and mistrust. Only when I saw that clearly was I able to resolve those conflicts in my own relationship. Connecting to the past and knowing our history makes us both bruised and beautiful."
"I pray that I am able to break the generational curses in my family and that my children will have less complicated lives."
"Why do you have to choose what type of woman you are? Why do you have to label yourself anything? I'm just a woman and I love being a woman."
"My focus is my art, and that's what I love to do. I have to be really passionate in order to do something. I've turned down many things that I just didn't believe in."
"I'm in a place of gratitude right now. I am accepting of who I am. I will continue to explore every inch of my soul and every part of my artistry. I want to learn more, teach more, and live in full. I've worked long and hard to be able to get to a place where I can choose to surround myself with what fulfills and inspires me."
"I'm not really sure people know or understand what a feminist is, but it's very simple. It's someone who believes in equal rights for men and women."
"When Jay and I sang our final song, we saw everyone smiling, holding hands, kissing, and full of love. To see such human growth and connection—I live for those moments."
"I have a little mommy-pouch, and I'm in no rush to get rid of it. I think it's real. Whenever I'm ready to get a six-pack, I will go into beast zone and work my ass off until I have it. But right now, my little FUPA and I feel like we are meant to be."
"If people in powerful positions continue to hire and cast only people who look like them, sound like them, come from the same neighborhoods they grew up in, they will never have a greater understanding of experiences different from their own."
"Power means happiness, power means hard work and sacrifice."
"I think it's healthy for a person to be nervous. It means you care - that you work hard and want to give a great performance. You just have to channel that nervous energy into the show."
"When you love and accept yourself when you know who really cares about you, and when you learn from your mistakes, then you stop caring about what people who don't know you think."
"Whenever I'm confused about something, I ask God to reveal the answers to my questions, and he does."