Beyonce's 'Single Ladies' Shows She Gets Her Ideas from The Internet Like The Rest Of Us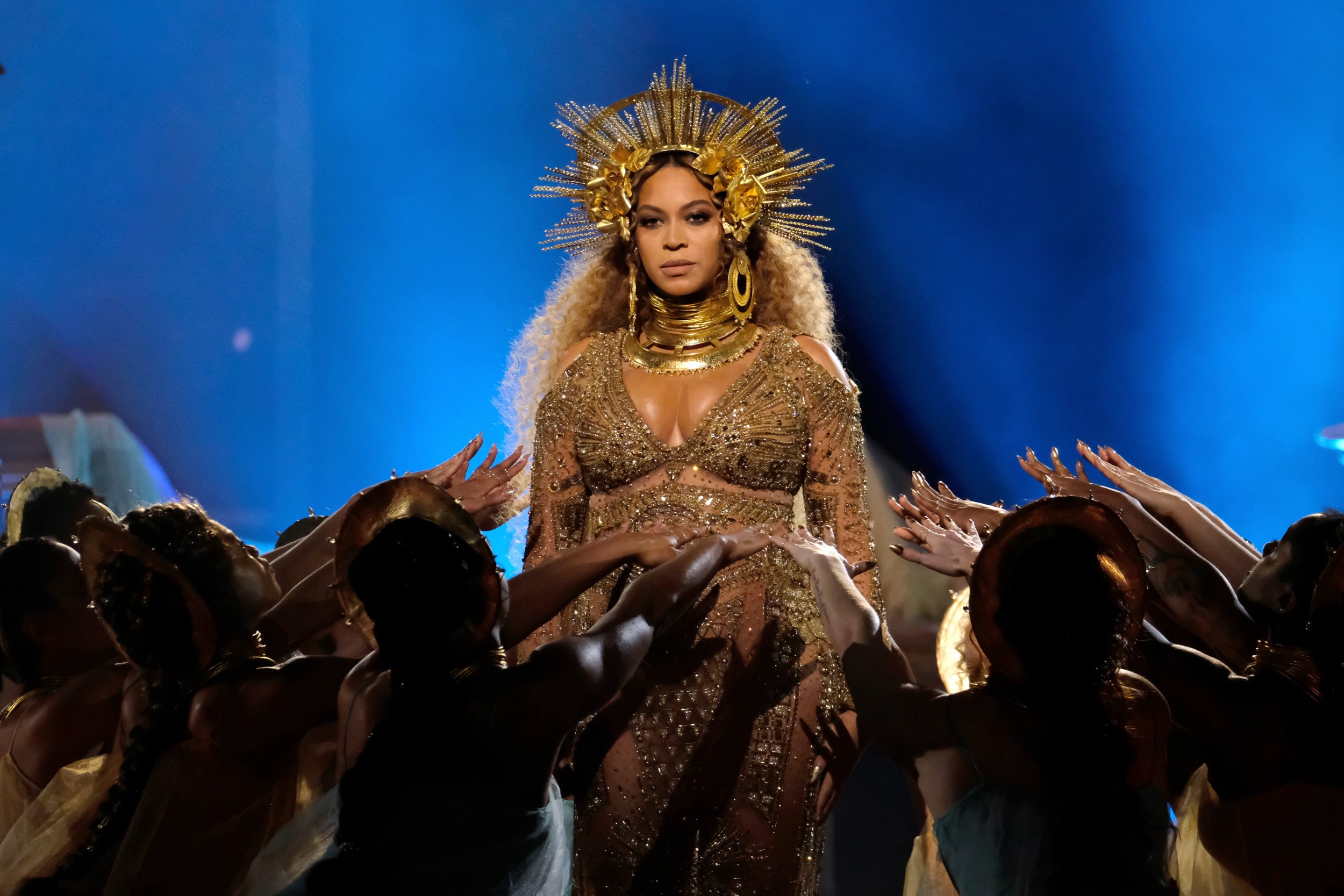 In 1969, three women appeared on the "Ed Sullivan Show" to perform a dance routine called "Mexican Breakfast." Dressed in pastel pantsuits, with sunglasses nestled on top of their bountiful bobs, they kicked their legs, pumped their arms and ground their hips to a bubblicious Sixties tune. The lead dancer was Gwen Verdon, whose husband, the iconic Broadway director Bob Fosse, had choreographed the routine.
Nearly 40 years later, Beyonce appeared on 106 & Park to talk about the inspiration for her latest hit video: "I saw on YouTube—It's these three ladies, and one of them is Bob Fosse's wife, who's this choreographer, and they're doing 'Walk it Out.' ...It's one take, and it's black and white. I thought, 'Wow, how amazing would that be now?' The video has so many different cuts and different takes. Just to see a nonstop dance video, one take, all the way through."
That nonstop dance video was "Single Ladies (Put a Ring on It)," the epic black-and-white dance party that won Video of the Year at the 2009 MTV Video Music Awards.
"Mexican Breakfast" has resurfaced again thanks to a mashup set to Future's "Mask Off" that's gone viral on Twitter. The tweet, shared by @MilanMBMason, has 22,000 likes and 18,000 retweets. And while Beyonce has addressed the similarities between the two videos in the past, the Internet has a way of reminding us of what we forgot—or have been clueless about all along.
"This is great but all I can think is Beyonce stole their moves," one person tweeted.
"Is it just me or is this the Single Ladies video," tweeted another.
Both ended their tweets with crying emojis.
Beyonce borrowed from Fosse at least one other time. Her "Get Me Bodied" video is reminiscent of the "Rich Man's Frug" scene in Sweet Charity. And so have many other artists. His dance moves can be spotted in Paula Abdul's 1998 hit "Cold Hearted" (inspired by his dance sequence in the film, All That Jazz ) as well as videos from the Pussycat Dolls, former Spice Girl Emma Bunton and Michael Jackson.
This is a little bit of a touchy subject for Beyonce because she's been slammed for plagiarism before. Her "Countdown" video echoes the work of Belgian choreographer Anne Teresa De Keersmaeker. ("I brought Beyoncé a number of references and we picked some out together," co-director Adria Perry told MTV. "Most were German modern-dance references, believe it or not. But it really evolved.") And her performance of "Run the World (Girls)" at the 2011 Billboard Awards involved an enormous, psychedelic backdrop with uncanny similarities to the work of Italian pop singer Lorella Cuccarini.
Soon after that Internet skirmish, Beyonce explained that she'd been greatly inspired by Cuccarini. She put it, "Thank God for YouTube or I would never have been exposed to something so inspiring."
Millions of Bey fans feel the same way.