Beyoncé Celebrates Ghana in 'Already' Video From 'Black Is King'
Beyoncé has gifted fans with a surprise music video for a single titled "Already" ahead of the release of her highly anticipated visual album, Black Is King—and many fans are celebrating the connection to Ghana.
Late on Thursday night, the 24-time Grammy winner dropped the new music video for "Already" from The Lion King: The Gift that will be featured on Black Is King. On the song, Beyoncé collaborates with Ghanian singer Shatta Wale and Major Lazer.
Needless to say, fans are loving "Already" already and the visual feast of a video has certainly whet appetites for everything else Queen Bey has in store on Black Is King.
As for the Ghana connection, legions of fans are basking in Beyoncé's celebration of the West African nation.
One fan wrote: "Ghana looks good on Beyonce."
While another added: "See it here! Epic! @shattawalegh making Ghana proud. Check out the #alreadyvideo with @Beyonce here."
Ghanaian celebrity blogger Ameyaw Debrah tweeted: "I have finally seen
@Beyonce's Already music video. Good job to all those who worked on it, from the dancers to production assistants. You all added some Ghanaian flavour to this celebration of blackness! #BlackIsKing."
Another tweeted: "That video is beautiful, Beyoncé did a thing. So that time when she was spotted in Ghana and people were saying she was gonna perform at afronation she was apparently shooting the video."
The deluxe version of "The Lion King: The Gift" was also released on streaming services at the same time Thursday The new album includes the single "Black Parade," an extended version of it, and a remix of "Find Your Way Back" featuring Melo-X.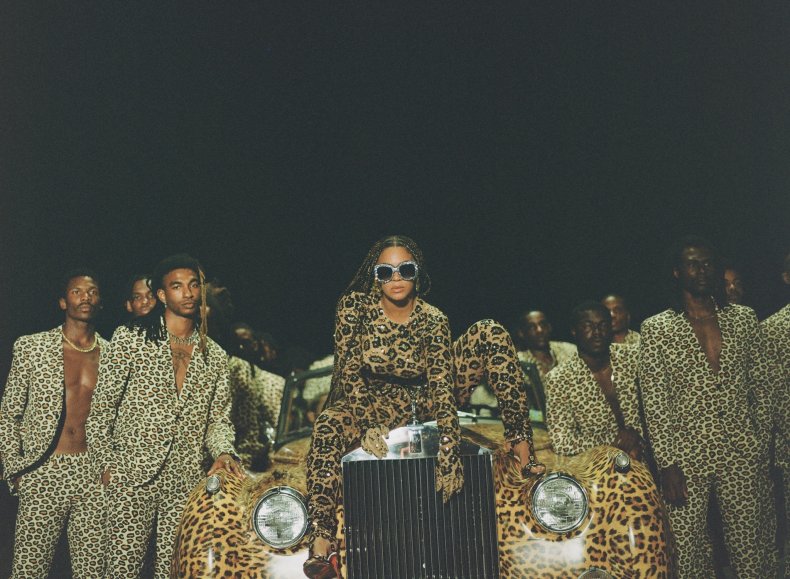 The original album was the soundtrack for last year's The Lion King, which Beyoncé curated and executive produced the soundtrack, which featured her daughter Blue Ivy Carter, Jay-Z, Childish Gambino, Pharrell Williams, Kendrick Lamar, Tierra Whack, 070 Shake, Jessie Reyez, and other artists.
Black Is King promises to reimagine the lessons from The Lion King for "today's young kings and queens in search of their own crowns," Disney Plus said in a statement about the album.
According to its creators, Black Is King follows the "voyages of Black families, throughout time, are honored in a tale about a young king's transcendent journey through betrayal, love and self-identity. His ancestors help guide him toward his destiny, and with his father's teachings and guidance from his childhood love, he earns the virtues needed to reclaim his home and throne."
The film highlights the "beauty of tradition and Black excellence."
Black Is King is streaming now on Disney Plus.