Beyoncé 'Homecoming': Spelman College Students 'Sang, Danced, Cried' at Advanced Screening
Before its Wednesday Netflix release, students at Spelman College enjoyed an exclusive screening of Beyoncé Knowles-Carter's film Homecoming, which the school said students viewed in awe.
On Tuesday, Spelman College, along with Howard University and Morehouse College, all historically black colleges and universities, held a screening of the highly anticipated film. The next day, Spelman College posted about the experience on social media, saying, students "sang, danced, cried and cheered as they viewed the film in awe."
The college thanked both Beyoncé and Netflix for giving its students the opportunity to be some of the first people in the world to see it and reminded everyone that it's always a good time to pay tribute to historically black colleges and universities (HBCU).
"Today, like every day, we celebrate the excellence, power and necessity of the #HBCU experience!" a caption on the college's Instagram said.
Student Shawna Howard posted on Facebook that she had the "really cool chance" to see Homecoming before it premiered, writing that she was "in awe." The only words she had after seeing the film was that she will "miss the experience I've had at my HBCU so dearly and [Beyoncé] did a great job of capturing why."
Even those who didn't have the chance to attend the advance screening were emotional at the icon's tribute to their HBCU.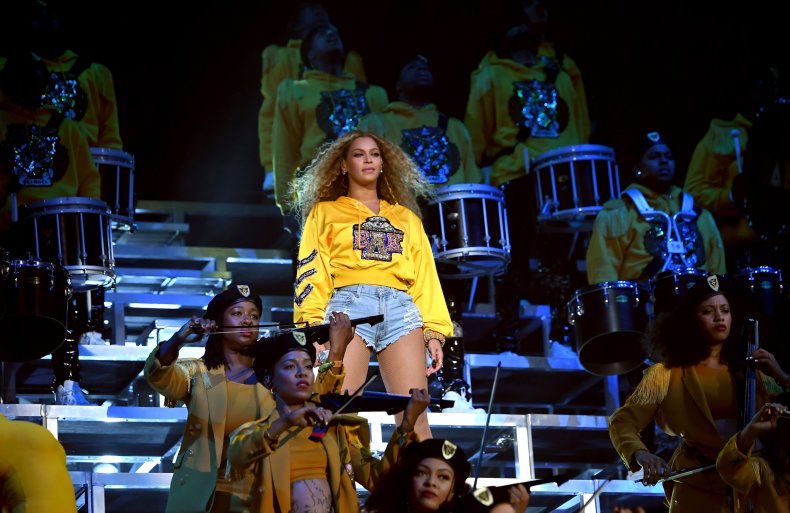 Spelman College alumna Precious Hills posted on Facebook that as a fan of Beyoncé and a proud graduate of the Atlanta college, it made her "so happy" that the singer loves HBCUs.
"The pride I have in its rich history, the pride I have in how the institution has molded me into the young, Black woman I am today—that pride is special," Hills wrote. "All hail, HBCUs!"
This wasn't the first time Beyoncé showed her support for Spelman College, either.
A year prior, almost exactly to the date of the screening, Spelman College shared a photo of Beyoncé getting ready for Coachella on its Instagram page. The college asked if followers saw what they saw, in reference to a Spelman College t-shirt that was hanging on a clothing rack in the photo.
To celebrate the one-year anniversary of her Lemonade album, Beyoncé created the Formation Scholar awards, which was given to only one female student at each of four eligible colleges. The schools chosen were Berklee College of Music, Howard University, Parsons School of Design and Spelman College.
In June 2017, Spelman College announced Bria Paige was named a 2017-2018 Formation Scholar and therefore would receive $25,000 for her education.
"Beyoncé Knowles-Carter's support of women who are 'unafraid to think out of the box and are bold, creative, conscious and confident,' is critical at a time when those qualities are required to address some of the world's most pressing challenges," Spelman President Mary Schmidt Campbell said at the time. "Bria Paige exemplifies the female scholar this award intends to bolster as she has excelled not only in the classroom but also as a leader among her peers."