When Does Ivy Park Drop Online? How To Shop Beyoncé's New Adidas Collection
Beyoncé has teamed up with Adidas for the new highly anticipated Adidas x IVY PARK collection, Drip 2.
Drip 2 is said to be the star's most inclusive range yet and it is dropping online for purchase today, October 29.
The new collection's sizing ranges from XXXS to 4X and features more of the brand's luxe athleisure styles, including gender-neutral performance gear, footwear, and accessories.
In a recent interview with Highsnobiety, the "Lemonade" singer said: "Colour became a way to offset the sadness we've all been experiencing this year. While we all still feel a bit uncertain about the times, I hope this collection for men and women (makes) everyone remember better times and that it adds some joy, fun, and playfulness."
So when can we start buying? Drip 2 will be available exclusively on adidas.com and on the Adidas app from today. Lines will be released for retail in stores on October 30. Prices range from $25 for accessories to $200 for outerwear.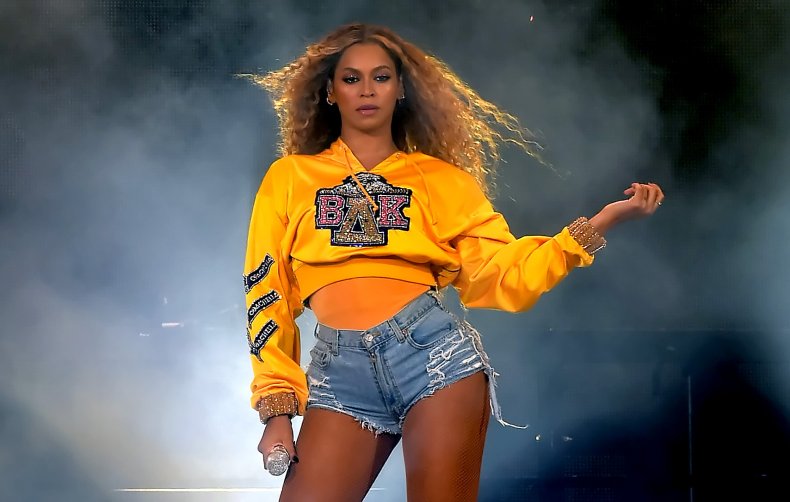 The color palette this time around features hues of real coral, mesa, yellow tint, dark green and green tint.
"Inspired by the inner beauty, strength, resilience and energy of artists who have found their respective parks, Beyoncé and adidas celebrate remaining positive and always finding joy," reads the official description for the collection.
"As the world faces various conflicts with unknown outcomes, Beyoncé looked inward to find the ability to mentally, physically and emotionally find her park. Between video calls and what she and her children call 'Fashion Fridays,' Beyoncé found laughter and joy in the stillness that came along with her new way of living."
This collection follows the January relaunch of the brand and Beyoncé becoming the sole owner of the company after buying out Topshop owner and billionaire Phillip Green in November 2018, making her the first Black women to be the sole owner of an athleisure brand.
"It is a dream come true to re-launch IVY PARK as the sole owner," Beyoncé said last year in a press release. "My team has worked hard with the adidas team in bringing my vision to life for this first collection and I am grateful and proud. From the accessories to the clothes and footwear, I wanted to design and re-imagine pieces that serve as favorite armor for anyone who acknowledges the strength in their individual style and lives freely and boldly."