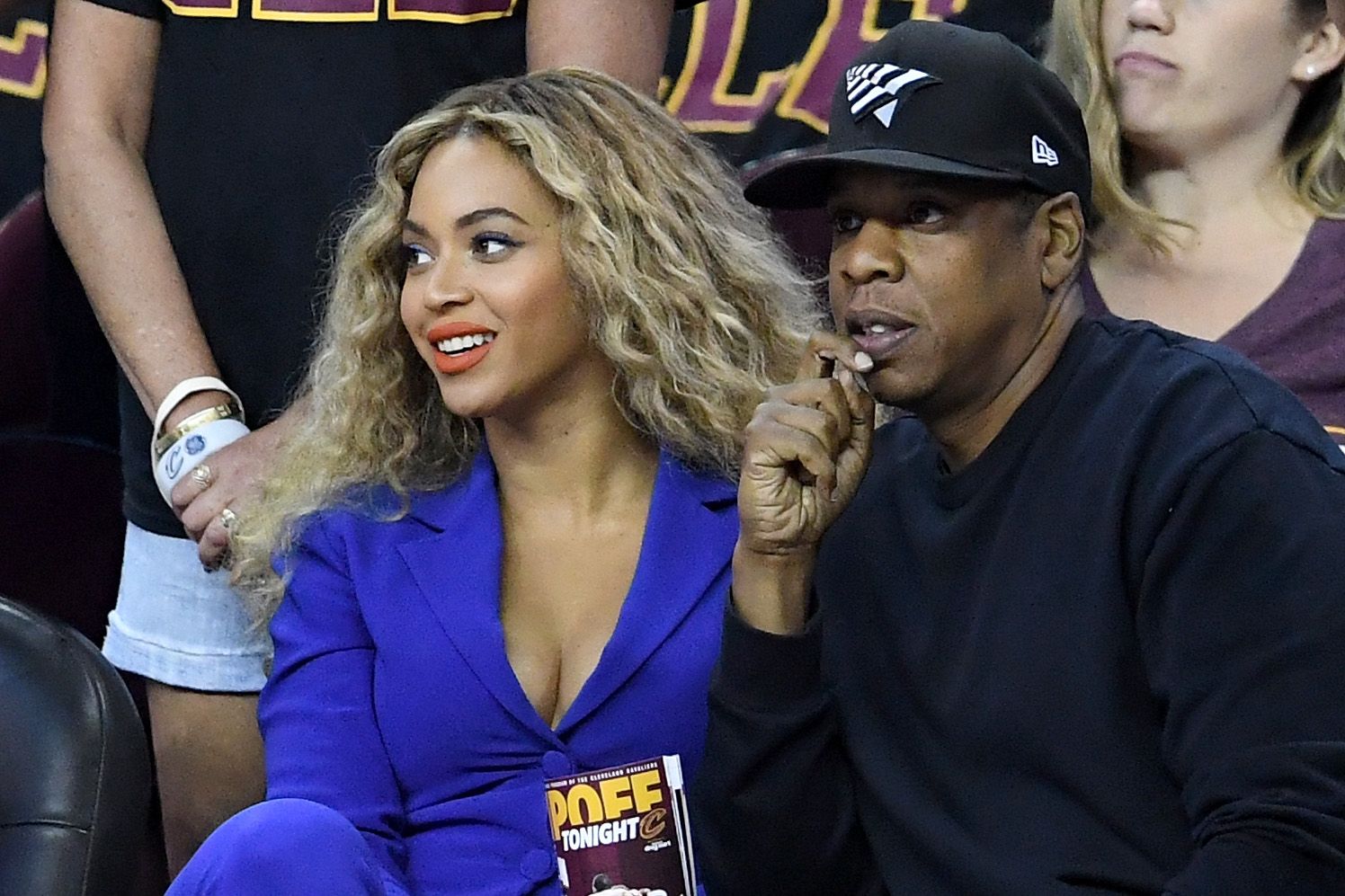 Beyonce and Jay-Z fans have a chance to win free lifetime tickets to the couple's shows, thanks to a new competition the stars launched Thursday.
To enter the sweepstakes, fans should head to "The Greenprint Project" website and enter their name and email address. The site, which is hosting the competition, encourages entrants to cut down on meat—or even go full vegan—to help protect the environment.
Greenprint asks readers to commit to one of six options, from "Plant-based on week days" and "2 plant-based meals a day" to "All plants. All the time." The queen herself subscribes to "Plant-based for breakfast" and "Meatless Mondays," according to an Instagram post announcing the competition.
Short blocks of text extolling the virtues of cutting down on meat appear against stunning backgrounds of rivers, forests and beaches. Togglable scales show the user how much energy people might save with a vegan diet. "If 100,000 of my friends also ate more plant-based meals, we could cut enough carbon emissions equivalent to powering 1,169,170 homes for a year," one page states.
Participants can make images designed for social media that describe their new dietary commitments on the Greenprint website.
"Our Greenprint is the positive impact we can have on the world by eating plant-based meals," reads the website. "By eating just a few plant-based meals we can improve our environmental impact."
Studies have shown that slashing one's intake of animal product can reduce damage to the environment. Last summer, a scientific paper argued that becoming vegan was the best way to protect the planet. But critics said the benefits of "Meatless Mondays" were overblown.
"The benefits of a single plant-based meal a day can have such a profound impact on our health and the environment, spanning from cutting carbon emissions to conserving water," read a message from Beyoncé and Jay-Z on the Greenprint website. "We want to challenge you as we challenge ourselves to move towards a more plant-based lifestyle and acknowledge you for standing up for your health and the health of the planet."
Greenprint was launched in conjunction with Beyoncé's trainer, Marco Borges, a wellness guru, author and founder of 22 Days Nutrition. Borges recently authored an accompanying book, The Greenprint: Plant-Based Diet, Best Body, Better World, which features an introduction from Beyoncé and Jay-Z.
"Share your Greenprint," the power couple wrote. "Plus, you can enter for a chance to win tickets to our future shows for LIFE!!"