Beyoncé, Jay-Z Joint Album: How To Listen, Stream 'Everything Is Love'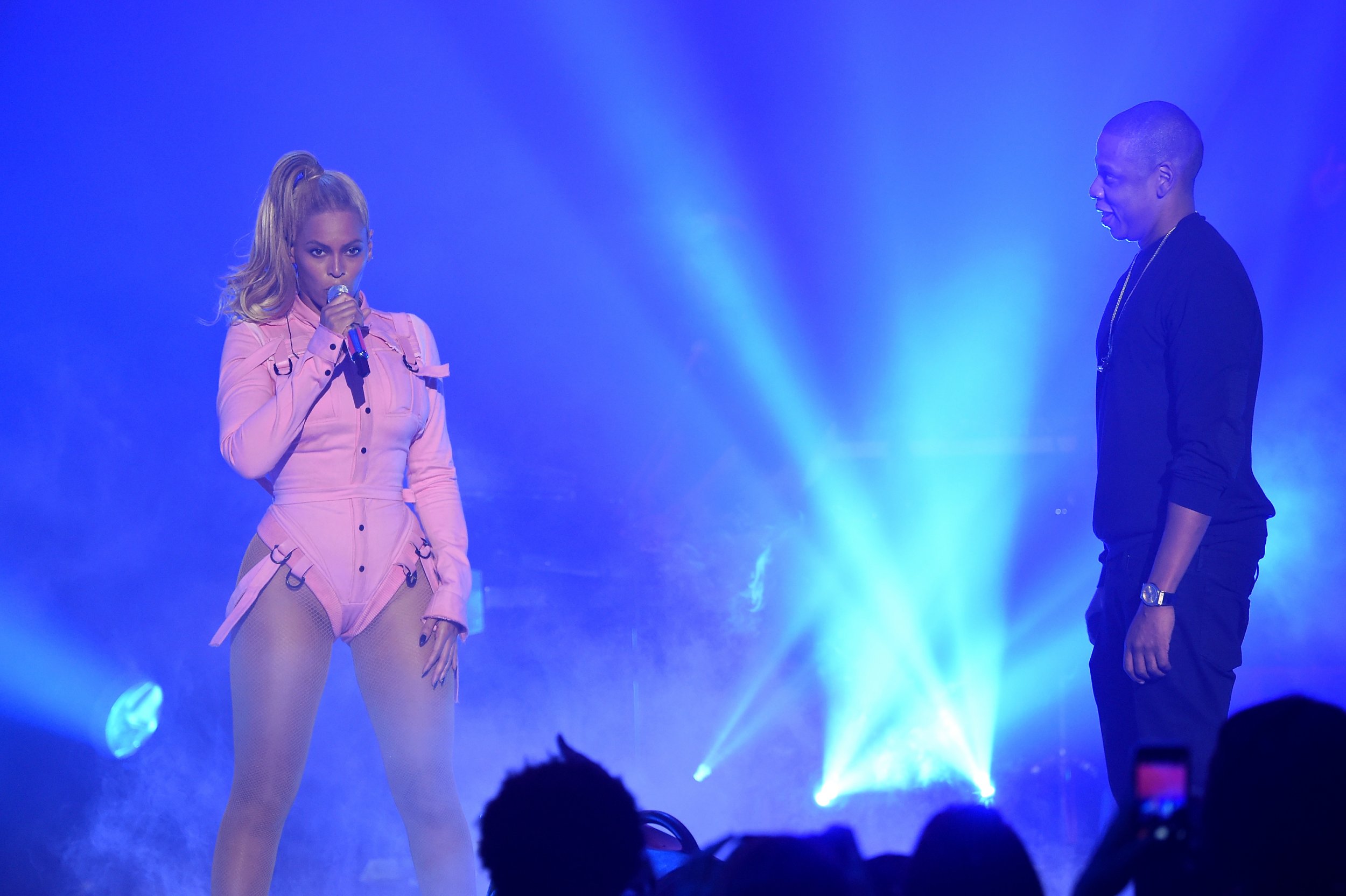 Music's power couple Beyoncé and Jay-Z surprised the world Saturday by releasing a joint album called Everything Is Love. The album was released exclusively on Jay-Z's music streaming service TIDAL, but there are a few ways fans can listen to the album if they do not have a subscription.
TIDAL has a store that allows fans to buy the whole album for just $9.99. For the price of one month of the streaming service, fans can download the nine tracks of Everything Is Love. Fans can also opt in to listen to the album by signing up for a free trial of TIDAL.
The album was initially not available on both iTunes or Spotify, something Beyoncé notes during the track Nice. "If I gave two f--ks two f--ks about streaming numbers, Would have put Lemonade up on Spotify," Beyoncé sings.
However, the album appeared to be available for Spotify Premium users on Monday, with a note that all nine tracks would be available to all Spotify users on July 2. According to Billboard, The Carters also released their record on iTunes and Amazon Music.
The album, which was released during the couple's ORT II tour, includes the songs "Summer," "Apesh*t," "Boss," "Nice," "713," "Friends," "Heard About Us," "Black Effect" and "Lovehappy."
Beyoncé confirmed she was working on an album last year. The singer has been collaborating with her rapper husband since before she released her hit record Lemonade and he released his album 4:44. Jay-Z told The New York Times that they had been working together for some time.
"We were using our art almost like a therapy session. And we started making music together," he said during his interview.
"The music she was making at that time was further along. So her album came out as opposed to the joint album that we were working on. We still have a lot of that music," he added.
The joint album comes as a statement on their happiness following a tumultuous era in their marriage. Beyoncé's previous album was open about describing her husband's infidelity, while Jay-Z was repentant in 4:44.
"We broke up and got back together," Jay-Z raps in the final track Lovehappy. "Now we're happy in love," Beyoncé adds.
This story includes an update on other streaming services where the record is available to listen.