Beyoncé Casts Model with Muscular Dystrophy in Fashion Campaign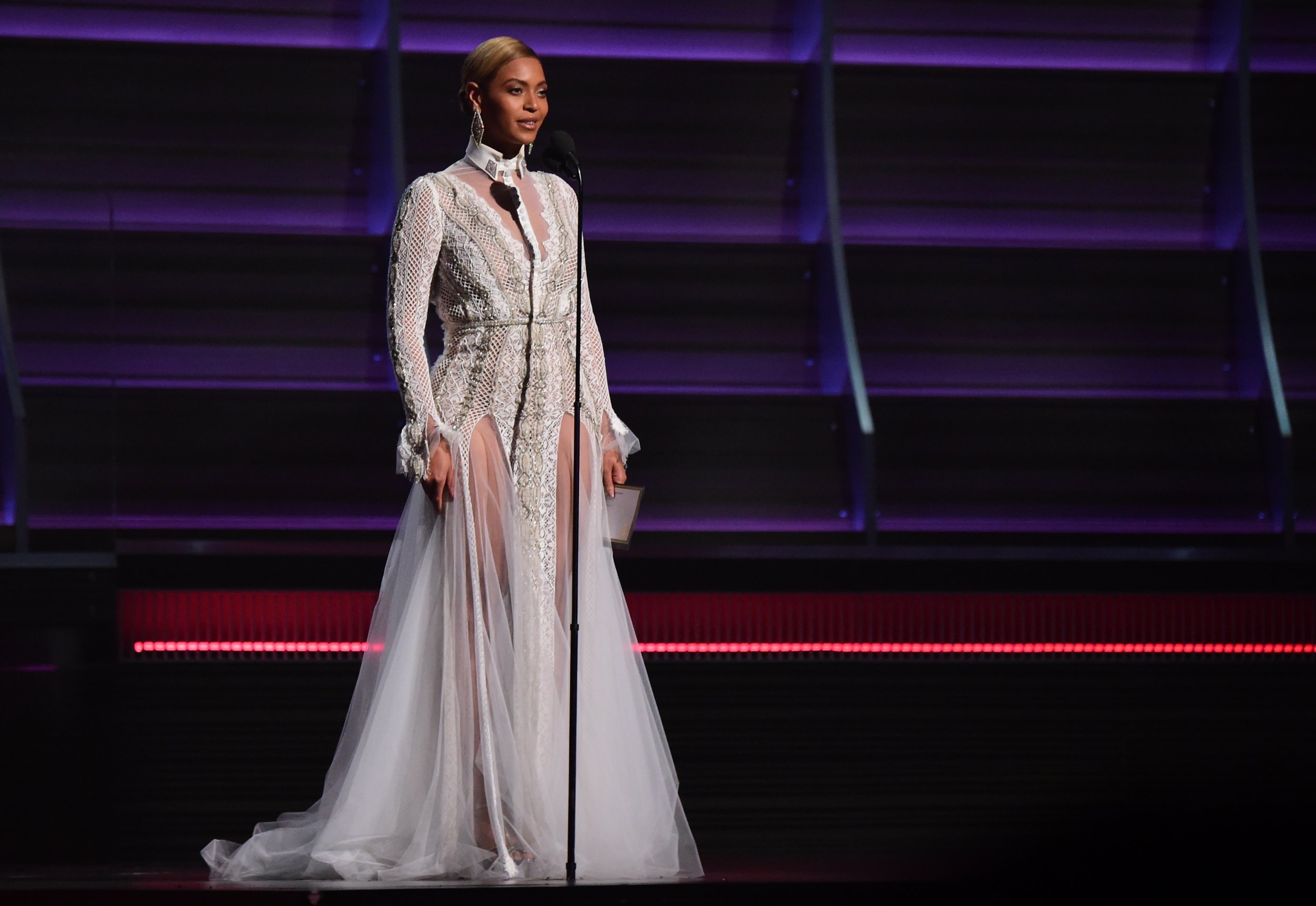 Following the release of her politically-charged new song "Formation" in February, and a much-talked about performance at the Super Bowl, Beyoncé is continuing to prove her status as a public influencer.
Her latest bold step is challenging standards of beauty in the modeling industry by casting a model with muscular dystrophy—which causes the muscles to weaken over time—in a campaign to promote her latest merchandise. Jillian Mercado, who was signed by IMG Models in 2015, is seen in promotional pictures on the pop star's website fronting hats, T-shirts and sweatshirts emblazoned with lyrics from both "Formation" and 2014 song "7/11."
Mercado took to her Instagram account to share her excitement at being cast by the singer. Posting a screenshot of Beyoncé's online store, she captioned the picture: "OK LADIES now let's get in FORMATION! So BEYond excited to finally announce that I'm on the official @beyonce website!!! A special shout out to Queen Bee herself and the amazing team behind it."
The 28-year-old model has previously appeared in campaigns for Diesel Jeans and Nordstrom and also runs a fashion blog Manufactured 1987 . She is a graduate of the Fashion Institute of Technology in New York but never thought she'd manage to have a modeling career.
Newsweek subscription offers >
"Growing up I didn't think of [modeling] as being a possibility, and I was a little scared about throwing myself into it. When I was younger, I didn't see anyone out there like me doing this very thing," she told the Wall Street Journal in 2015.
Using her newfound recognition from the Beyoncé campaign, Mercado is hoping to raise more awareness around her disability. In a post on Twitter, she called for an end to the use of the term "wheelchair-bound."
She tweeted:
Beyoncé Casts Model with Muscular Dystrophy in Fashion Campaign | Culture