Beyoncé Fans Sure Hope They Can Afford the Star's Newest Ivy Park Looks
The Queen Bey just dropped some looks. On Thursday, Beyoncé shared images of what she's calling "Drip 2," the latest collection from her Ivy Park x Adidas line of active wear. Fans' reactions on social media were enthusiastic, though they'll have to wait until the official release date on October 30 to pick up the new threads.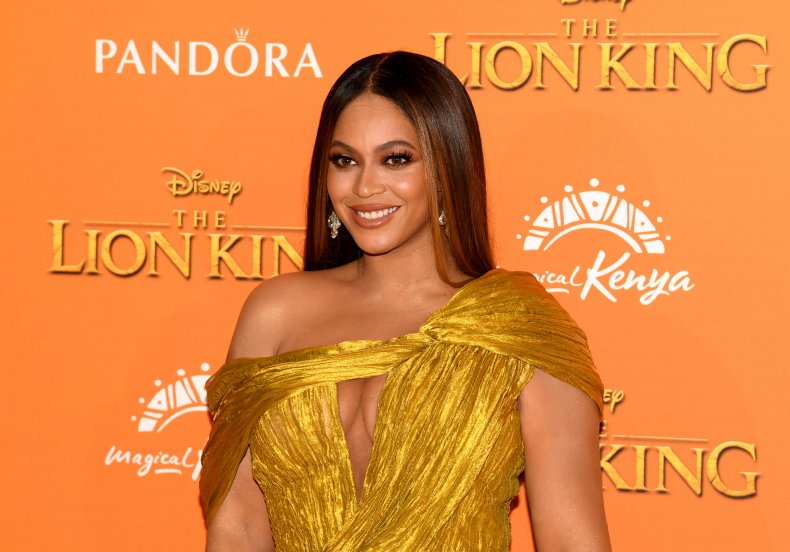 The 39-year-old superstar revealed the looks exclusively on Ivy Park's official Instagram account. With the release of the photos also came a commercial to hype the release:
Below are a few examples of the new collection:
Some fans are hoping items in the line will match their budget, while others were quick to claim their allegiance by announcing they will surely splurge on the clothes. Here are some of the enthusiastic fan responses:
Even though the tracksuits and bodysuits appear similar in design to Beyoncé's most recent collaborative line with Adidas, which sold out immediately after its January 18 release earlier this year, the latest looks feature neon and pastel colors. The items debuting in the upcoming Ivy Park collection include new jackets, fanny packs and sweatshirts. The pastel looks impressed many, like this fan:
Of course, Ivy Park's latest looks already has some detractors, who didn't waste any time sharing their displeasure. Most were simply dismissive, like the tweet below:
Famous friends like Reese Witherspoon, Cardi B, Laverne Cox, Janelle Monáe, and Zendaya received free designs from the singer/actress/designer of Ivy Park's first drop in January. No word on who—if anyone—will be receiving the star treatment this time around, but fans can try their luck picking up the looks on Ivy Park's website.
Pricing for the latest collection hasn't been released yet, but prices for the original line with Adidas ranged from $25 for socks to $250 for a jacket.
Ivy Park's originally launched in the spring of 2016 as a joint venture with British clothing retailer Topshop. However, after allegations of sexual harassment and racial abuse surfaced against Ivy Park co-founder and owner of Topshop Sir Philip Green, Beyoncé's company Parkwood Entertainment acquired total ownership of the brand in November of 2018. Beyoncé announced Ivy Park would be working in collaboration with Adidas in April 2019.
Before Ivy Park, Beyoncé launched a contemporary women's clothing line in 2006 with her mother, stylist Tina Lawson, called House of Deréon. On the music side, Beyoncé released the critically acclaimed Black Is King, a visual album based on the music of The Lion King: The Gift, on Disney+ on July 31. Produced by Disney and her Parkwood Entertainment company, the film was written, directed and executive produced by Beyoncé.