Beyoncé Song 'Daddy Lessons' Rejected by Grammy Country Committee: Report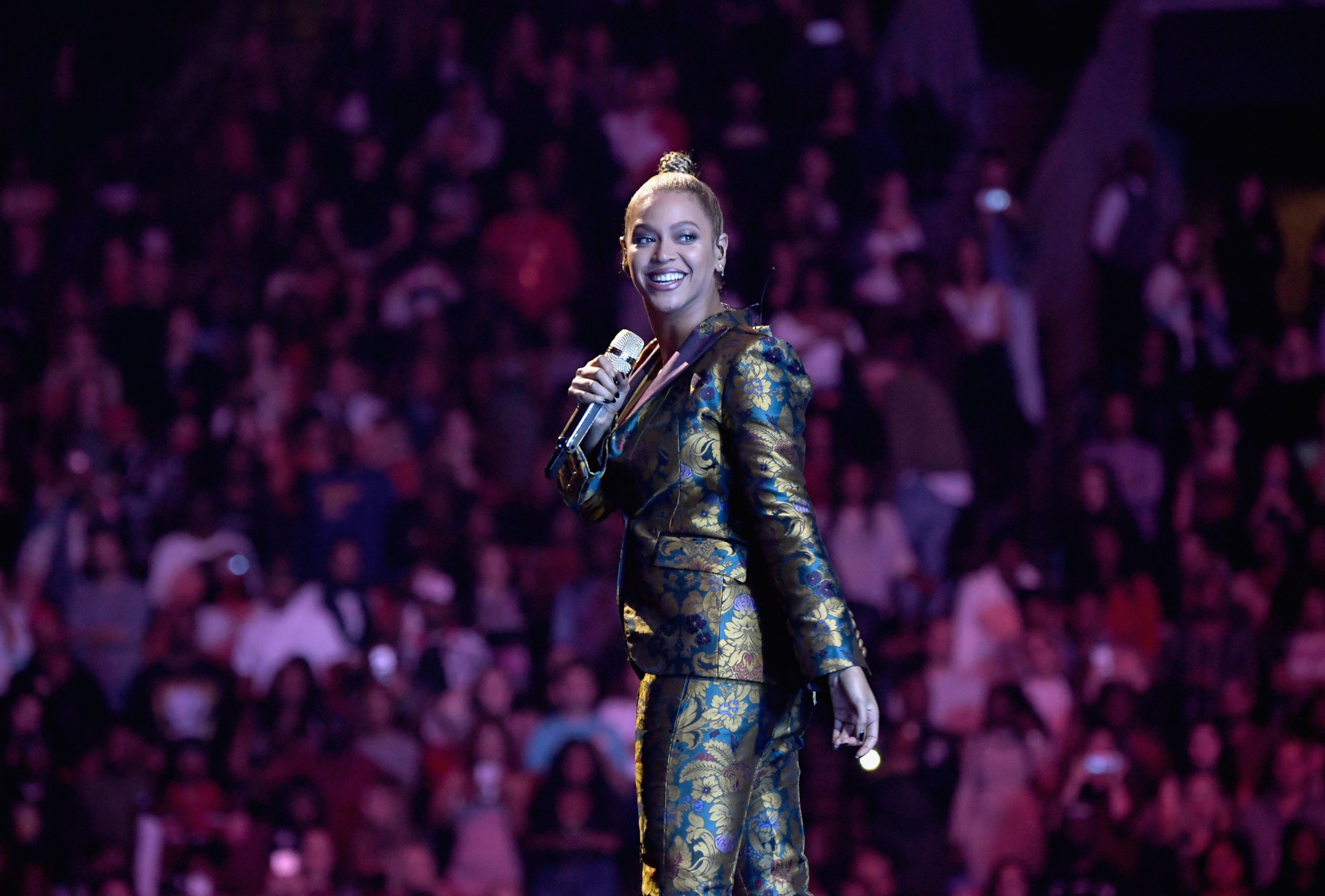 To paraphrase her husband Jay Z, Beyoncé has nine Grammy nominations—but country ain't one.
The "Formation" singer made history Tuesday by becoming the first artist to be nominated in categories in four different genres—pop, rap, R&B and rock—in the same year with her album Lemonade.
But her country-tinged "Daddy Lessons" was allegedly rejected from consideration in the country music categories by the Recording Academy committee that decides nominations for the genre, according to the Associated Press.
"Daddy Lessons" is an ode to Beyoncé's southern roots on which she sings about shooting rifles with her father, drinking whisky with tea and riding motorcycles.
If it was deemed eligible, it could have earned the singer further nominations for awards such as best country song and country solo performance, the APreported.
Related: Our Favorite Albums of 2016
Beyoncé gained acceptance in country music circles with "Daddy Lessons" when she performed the track with the Dixie Chicks at the Country Music Awards last month.
She still leads the nominations for the 2017 Grammys in February, including for album of the year for Lemonade, and both record and song of the year for "Formation."
"Don't Hurt Yourself," a collaboration with Jack White, is nominated for best rock performance, while her Kendrick Lamar collaboration "Freedom" is up for best rap/sung song.
Beyoncé's nine nominations extends her lead as the most-nominated female artist in Grammys history. She has been nominated 62 times and won 20 awards.